Zeevou's new pricing strategy has now been put into place! The roll-out has been eagerly embraced by Zeevou's partner hosts and prospective clients. It is causing a stir in the vacation rental and hotel industries. The more units or rooms you have, the less you will have to pay per unit for Zeevou's subscription.

The rates differ depending on the type of units you operate and trust in Zeevou's care; there's a striking difference between apartments, houses, and cottages on the one hand and guesthouse, B&B, and hotel rooms on the other hand. In other words, you won't be issued the same invoice as Zeevou's pricing packages differ based on unit types. No matter what unit type you're offering, there will still be a fixed rate, with no commission requests or hidden fees. From now on, if you sign a contract for a year, you can save a remarkable amount of money.

To give you an example, by signing up to Zeevou's annual subscription, you can save, £250 a month based on 25 units, £750 for 50 units, and £1802 for 100 units if you're operating apartments, houses or cottages. Likewise, you'll save the same amounts for B&B, guesthouse, and hotel rooms, but the total price will be far lower. There's a well-thought formula at work that calculates the monthly subscription fees based on the number of units. So, every individual unit added will invariably knock down the price per unit.
Monthly Packages in Zeevou's New Pricing Strategy!
But don't despair – we have not removed our flexible option! Monthly packages will give you the option to still enter a contract with Zeevou. If you're operating units for a limited period of time or simply wish to give Zeevou a try before committing yourself whole-heartedly to Zeevou those fit you. Besides, if you're not happy with Zeevou for any reason, we've removed the previous notice period of a month for a smooth transition to whatever system you're more comfortable with. And finally, the new contracts come with a 30-Day Money-Back Guarantee. We've thought of everything to benefit you in every possible way!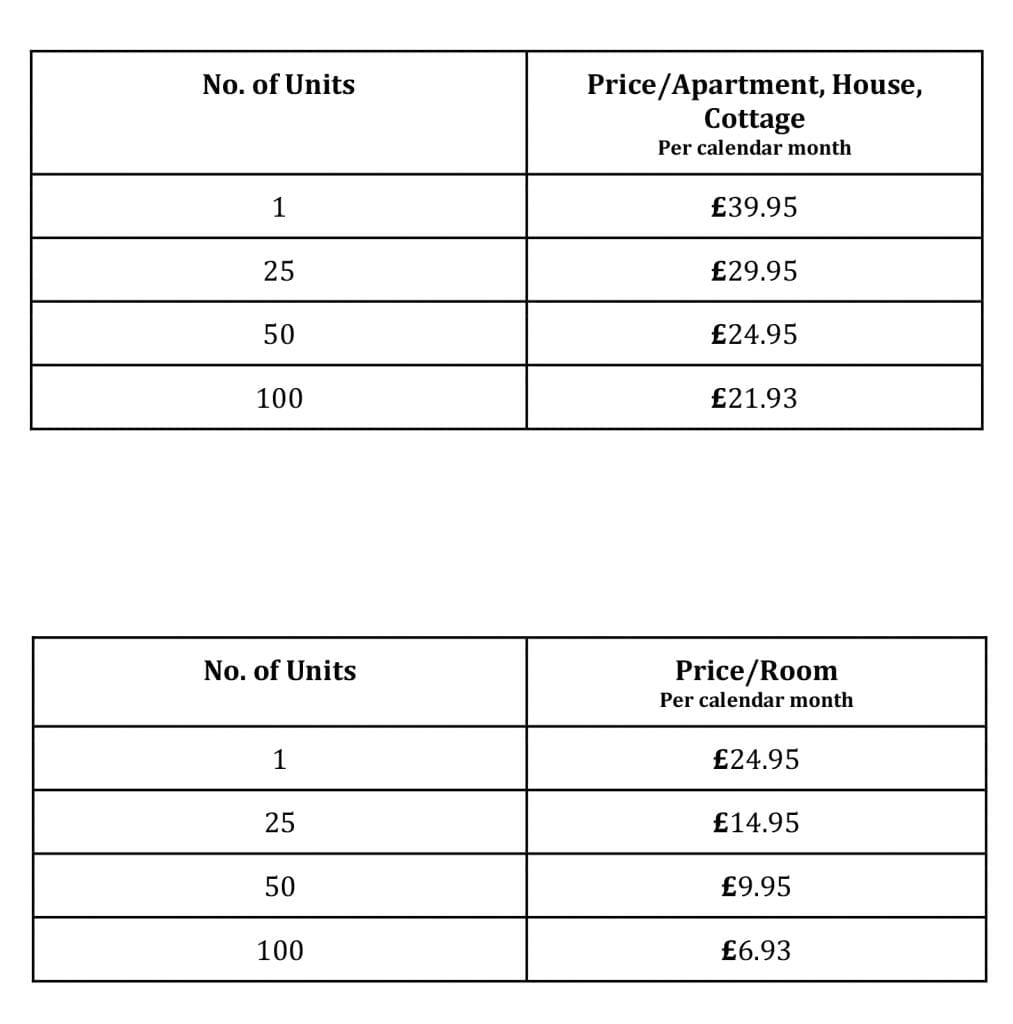 The price points have been carefully calculated to ensure mutual profits. As a result, we can guarantee that the rate won't change in the near future to give you stability and peace of mind. You'll find the details of Zeevou's new pricing strategy and FAQs here. We've made it extremely easy for you on our pricing page. You can see for yourself what it would cost you to join The Direct Booking Revolution as a premium supporter!

PS: Keep your eyes peeled for the launch of Zeevou Direct. We aim for the free OTA that will allow guests to book directly with hosts without having to pay any commissions or intermediary fees!