As a vacation rental manager, promoting your rentals on multiple channels is a way to reach a broader audience. Not only is this a great way to maximise your exposure, but it can also help you to increase your revenue. Although listing on Airbnb, Booking.com, Vrbo, etc, can benefit your business, they may pose a few challenges. 
Let's delve deeper into the advantages and disadvantages of listing on various booking sites and how to address the drawbacks of advertising on many at the same time.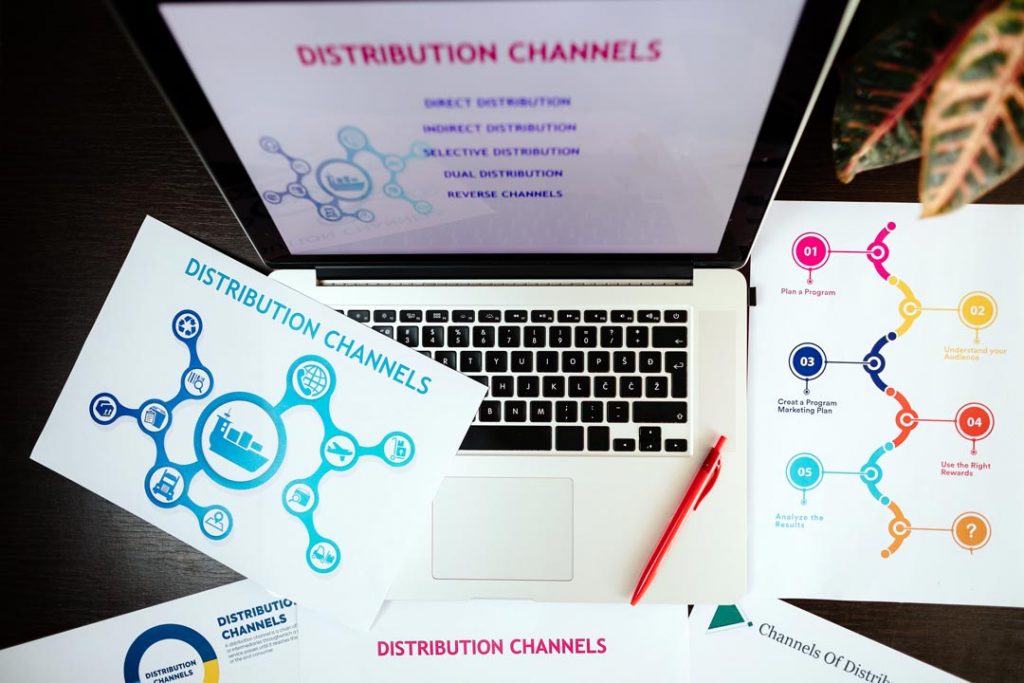 What Is Multi-Channel Distribution?
Multiple-channel distribution means advertising your rentals on more than one booking platform to increase your visibility. For instance, it includes listing on Airbnb, Booking.com, Vrbo, etc.
You can list your properties on these booking sites regardless of the number of rentals you manage. This strategy is appropriate for both large property management companies and hosts who manage a handful of rentals.
Benefits of Listing on Multiple Channels
Boost Your Exposure
A multi-channel distribution strategy will enable you to increase your visibility and expand your reach. Promoting on more booking sites such as Airbnb, Booking.com, and Vrbo allows you to reach a bigger audience and makes it more likely to get more bookings.
Moreover, having quality photos and comprehensive descriptions for your listings will turn the lookers into bookers. ُSo, this will reduce your vacancy rate as a critical concern and enhance your revenue and profit.
Reach Diverse Audience
Advertising on various vacation rental websites not only grows your audience but also helps target different niches. In fact, each channel target a specific type of traveller. For instance, some third-party platforms focus on young, budget-conscious guests while others target families or business travellers. 
So, you can gain more visibility and a broader audience by promoting your properties on more Online Travel Agencies (OTAs).
Prevent Negative Impacts on Your Business's Bottom Line
Don't put all your eggs in one basket. There's no guarantee listing on only one booking site will benefit you. What if the channel changes its algorithm or increases the commission fee? If these changes happen suddenly, they would easily affect your business's bottom line.
Besides that, when you depend on only one third-party platform, your business success will rely on the success of another business. Maybe your selected booking site loses large parts of its customers during a specific period. What are the consequences of such an unexpected crisis?
Drawbacks of Listing on Multiple Channels
Channel Commissions
While advertising your properties on OTAs is free, according to Skift, you should pay a commission rate (15-30%) per booking. Although you can cover part of the cost by increasing the number of bookings and adjusting rates, this poses a financial burden on you.
Overbooking
When you list your properties on various channels, the probability of overbooking, also known as double booking, will increase. This means that two guests or more book your rental for the same period. This is stressful and can negatively impact your business reputation and growth. For example, when double booking happens, you will receive negative reviews and lose money.
How to Address the Disadvantages of Listing on Multiple Channels?
Build Your Own Direct Booking Website
Although promoting your properties on OTAs brings you many benefits, more dependence on them can slow down your business expansion. Building your well-structured Direct Booking Website will help you get rid of the commission fee, save your money and motivate more guests to book.
Moreover, your direct booking website allows you to have full control over your business and build a strong presence in the market.
Get a Channel Manager as a Centralised Booking System
When you list your properties on multiple channels manually, the risk of double booking rises. So, what is the solution?
Using a Channel Manager prevents overbooking and minimise unexpected stress. A Channel Manager handle all your listings from one central dashboard, unifies all your bookings, and synchronises rates and availability. Indeed, if your rental is booked through Airbnb, those dates on other channels will be blocked. In addition, a channel manager is a central place that distributes all your property details such as photos, descriptions, and prices to the OTAs.
Zeevou's Channel Manager, which integrates with 200+ channels, helps you to meet the above requirements. This tool uses 2-way API connections to distribute your rates and availability in real-time to all of Zeevou's partner channels. Once a reservation is made, Zeevou's channel manager changes your availability on all the other channels and leads the guest to the 5-Step Booking Confirmation Process. So, using this tool gives you peace of mind and improves your efficiency.
In a Nutshell
As mentioned above, you can reap significant benefits by distributing your properties on multiple booking platforms. This strategy helps you increase your exposure, reach a diverse target audience, and protect your business' bottom line. Keep in mind that you can address its challenges by getting a Channel Manager and building your own Direct Booking Website.