My sister and I planned to visit Rome during the Christmas holidays in 2018. Initially, it was an exciting experience as it was our first time booking an Airbnb. However, it turned out to be the worst and the last one too. To begin with, the couple who were named the hosts did not exist, and a creepy man who was pretending to be the partner of Natacha was the only host! Additionally, the linens were not spotlessly clean, and there was no breakfast served, although it was included in the services when we booked it. Furthermore, the first time we wanted to shower, the water was deadly cold, and I had a cold shower in December. Despite all of these issues, we decided to overlook them because of the Pantone he gifted us to improve their guest experience. That's why we ignored that awful experience and did not leave him any complaint or bad review.
This shows how guest experience is paramount. A creepy Airbnb host made a terrible experience for his guests, but the only small gift he gave to the guests stopped them from spreading dissatisfaction. Making an impressive guest experience is very important for the hospitality sector. But what is guest experience and how to improve the guest experience in a vacation rental business?
What Is Guest Experience?
Guest experience is the customer experience of a hospitality business. In the story of my sister and I, how we were treated, how we felt about the host's dishonesty in introducing himself, the cold shower and Pantone we got at the end are the guest experience we had during our stay in an Airbnb.
A survey by Superoffice shows that 1,920 business professionals consider customer experience among their top business priorities.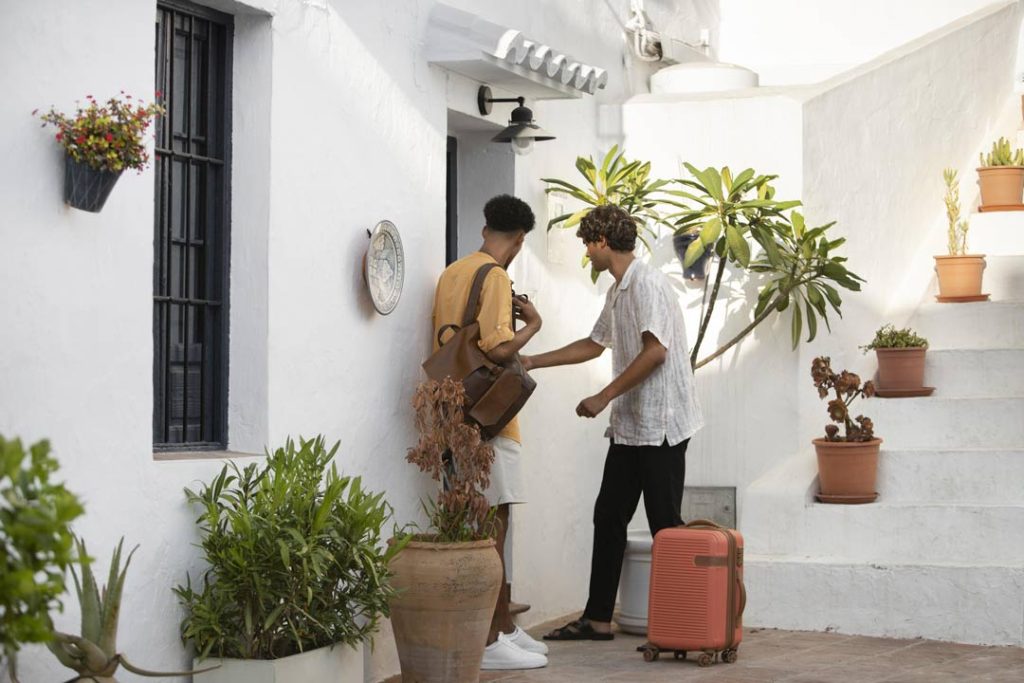 What Is the Importance of Guest Experience?
Ezeeabsolute points out the loss of customers to competitors as the result of the lousy guest experience. Your hospitality-related business might get hurt because of losing:
Guests
Revenue
Reputation
Improving your vacation rental guest experience will lead to more guests, revenue, and a better reputation.
1. More Recurring Guests
The more you keep your guests satisfied, the higher the number of your recurring guests will be. Customer retention strategy in hospitality begins with steps to improve your vacation rental experience, and guest happiness is the best customer retention strategy for your vacation rental.
2. Increase in Revenue
Customers will pay more for a better customer experience. If you offer a better quality of services at your vacation rental, you can stand out from your competitors and set higher rates. No one regrets paying more in trade for getting a better experience.
Superoffice refers to a recent study by the Temkin Group which found companies that earn $1 billion annually will have a 70% increase in revenue within 36 months investing in customer experience.
3. More Referrals, More Guests
Happy customers are willing to tell their friends about their experience. Customer retention means that your satisfied guests will refer your vacation rental to their friends if they find it a good value for money.
What Are the Components of Vacation Rental Guest Experience?
You need to know that guest experience improvement is a permanent task of you and your team as vacation rental managers. As a short-term rental manager, you need to take care of certain aspects of your business to make a five-star guest experience possible and attainable. Below are just some of the most important ones:
Communication
Smooth Booking Process
Cleanliness
Amenities
Well-Maintained Place
Importance of Details
How to Improve Guest Experience in a Vacation Rental Business
1. The Art of Communication to Improve Guest Experience
Effective communication with future, current, and previous guests will make a massive difference in your guest experience improvement, and ultimately a rise in your revenue.
Current Guests:
Do not leave communicating with your new guests to some days or hours before arrival. Instead, initiate communication to let them know you care about their experience of booking your vacation rental. Additionally, make sure to provide the newcomers with the required information before arrival.
How do you talk to guests? It is always good to show them you remember their name and reservations. You will decide on calling them with their family name or not.
Pay attention to the guests during their stay and try to be available.
Listen to the guests if they are not satisfied with the service and resolve any issues as your top priority.
Ask the guests for feedback and reviews on Airbnb or your website. According to Bright Local, "87% of consumers read online reviews for local businesses in 2020 – up from 81% in 2019."
Make sure you and all your staff are familiar with the details of your properties to be prepared to answer guest requests.
Previous Guests:
Your previous guests are a precious asset of your vacation rental business, and the goal is to bring them back again. Build up your guest CRM during the booking process or pay for CRM software. Try to store as much information as possible, even their preferred meal or their anniversary date.
Set up email marketing campaigns and offer your previous guests tempting discounts and customer loyalty rewards.
Inform them about the festivals and events around your properties.
Let them know if travelling to your area is not forbidden according to lockdown rules.
Future Guests:
Promote your local attractions in social media and increase your exposure. Use social media platforms as an engagement tool.
Keep the content of your website and social media platforms updated with COVID-19 regulations.
Take advantage of live chat tools and chatbots to minimise the response time on your website.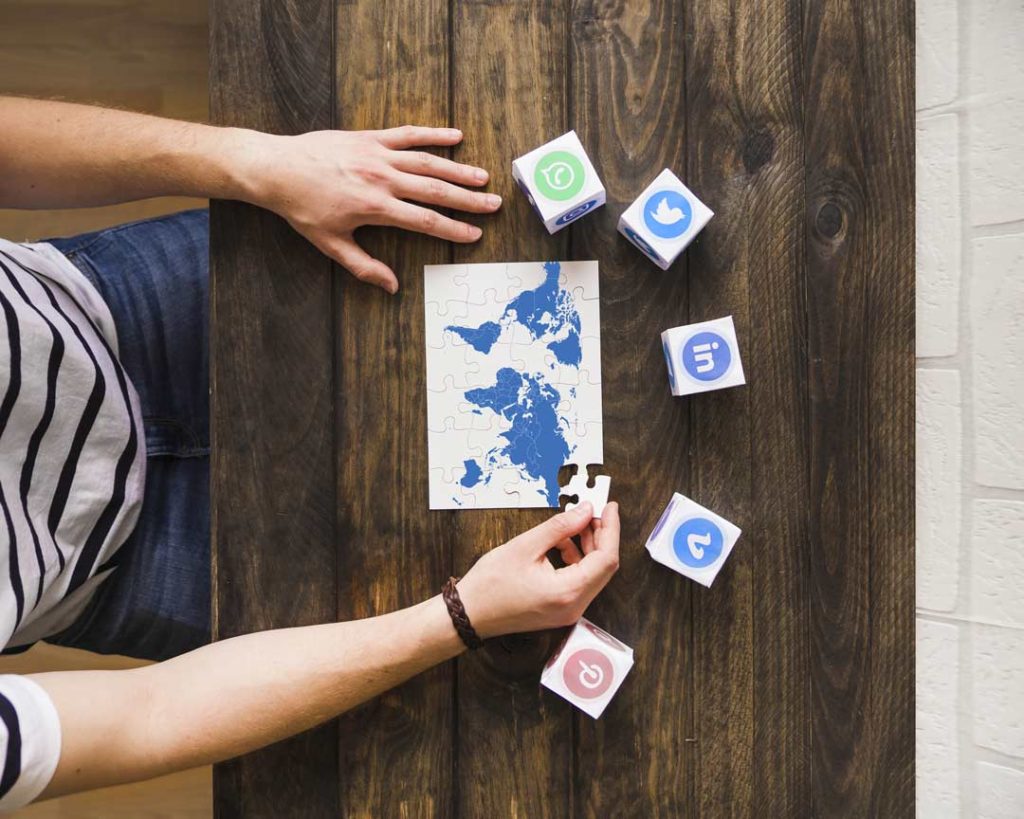 2. Smooth Booking Process
Providing a smooth and seamless booking process makes substantial impact on guest experience. Hassle-free check-ins and easy check-out process always make good impressions. Online check-in process should not require the guests to fill in long check-in forms. Providing the guests with exact and on-time, check-in instructions and returning the security deposit immediately after their check-out if there are no damages and breakages to the property are some of the musts!
Self check-in is a vital aspect of any accommodation provider in the COVID-19 era and improves the guest experience.
3. Offering Spotlessly Clean Rentals
Any owner of a vacation rental business must be aware of the importance of a deeply-cleaned property to guests. Hygienic standards might be different from individual to individual and from culture to culture. In my story, the creepy guy washed the linen with a domestic washing machine while finding hairs on linens are not tolerable for hygienic standards of the hospitality industry of today anymore.
(Zeevou has put together a free checklist in an article, Remotely Monitor Your Airbnb's Cleanliness. Read the blog and download the checklist for free.)
Cleanliness and health measures have been a bit altered during/post the COVID-19 pandemic. For this reason, guests need to be assured that you care about their health more than ever before.
4. Well-Maintained Place
People look for a perfect home experience when they book a vacation rental, and not for the one that reminds them of when the pipes' cracks show up at home! Level up your in-room amenities. A vacation rental with leaking faucets, broken furniture or a messy garden will not delight your guests.
5. Relevant Amenities
Required amenities for vacation rental properties differ based on their potential guests' segmentations. In 5 Factors to Look Out for When Choosing Arbitrage Properties, we have discussed some of these.
You also need to plan ahead and be prepared for the arrival of business travellers and equip your rentals with the amenities and facilities such travellers look for. Again, it all depends on your niche and the expectation of your guests.
(You can also download a list of corporate housing companies that help hunt business travellers. How to Attract More Business Travellers: A Free List of Top 10 Corporate Housing Companies.)
6. Importance of Details
Paying attention to details makes huge differences. Sending a hand-written card to your previous favourite guest, leaving small gifts like chocolates, or filling the fridge with a few items for your businesswoman guests are just some examples of attending to details in improving guest experience. In the creepy guy example, ignoring hairs on the linens and offering the Panetone were two examples of a bad and good guest experience.
Conclusion
Customer experience is the same as guest experience in the hospitality industry. Improving guest experience in your vacation rental business increases your ROI and is a win-win investment. In this article, we discussed different guest experience components and explained six ways to improve guest experience at your rentals. There are for sure difficulties implementing all the tips. We would like to hear about your experiences!