Want to relive the memories of your guests? Guest books are an excellent way to capture the big moments, feedback, and recommendations of your guests. This way, the visitors have a unique opportunity to share their funny stories, sentiments, feedback about the amenities, and tips to help others find local attractions. Not only does a vacation rental guest book improve your guest experience and could be considered a precious keepsake, but it can also make your property stylish. In addition, this is a great marketing idea to promote your rentals and get better reviews.
Here are some creative vacation rental guest book ideas to use as inspiration.
Hanging Postcards Frame
Postcards are a wonderful way to gather the memories of your guests during their stay in your vacation rental. You can provide a postcard of their hometown and ask them to write their stories and sentiments. This method gives the travellers an ideal chance to see the previous visitors' experiences.
Jenga Game
Who doesn't like playing board games?
Include games into your book theme and ask your visitors to sign their Jenga blocks and write their feelings. Not only does this cute alternative help you to build memories, but it can also keep your guests entertained.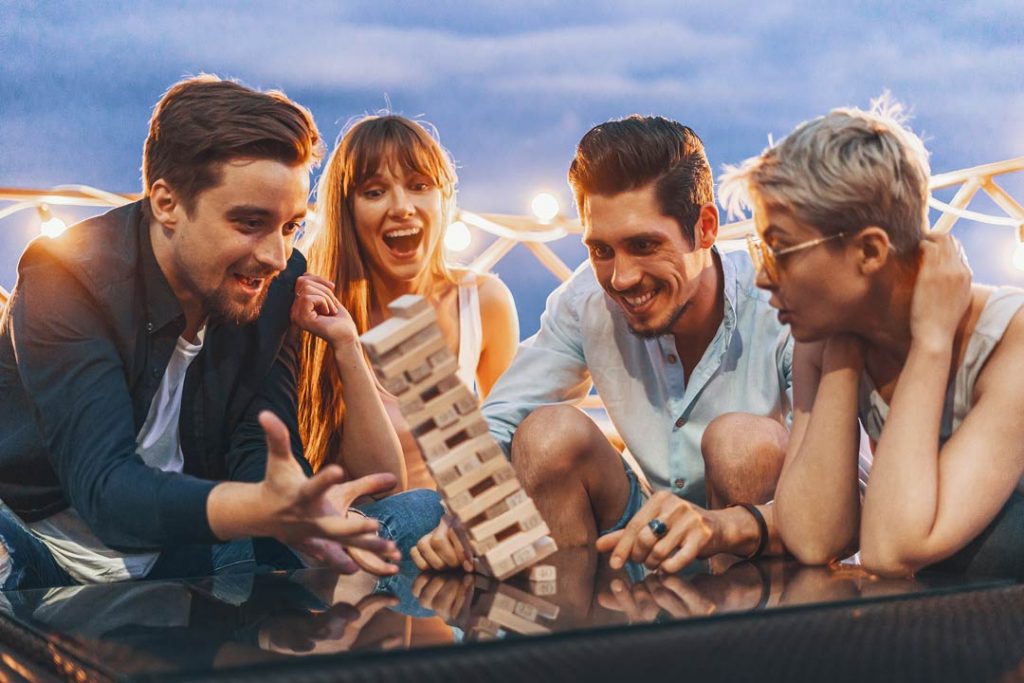 Leave a Message in a Bottle
It's a great idea to provide a bottle when your guests offer constructive feedback during their stay. In this way, you allow them a lot of freedom to criticise without hurting your listing review. In addition, it's a perfect alternative when your guests prefer to share their feelings and experiences just with you.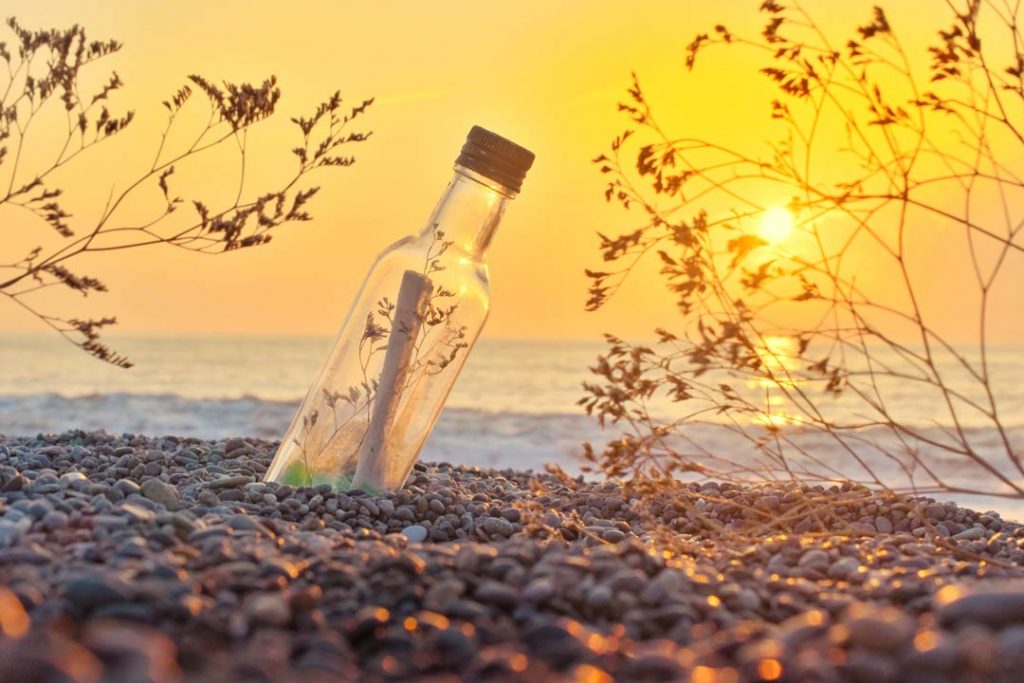 Signature Picture Frame
Provide a charming and high-quality image or a digital illustration of your vacation rental. Then, choose a white mat board, attach the picture to it, and insert it into the frame. Make sure to consider enough blank space on the margin for signature. Hang this appealing photo frame on your wall and ask your guests to sign and write their sentiments.
Looking for more collaborative and innovative ideas?
You can draw a gorgeous house with some strings going from the house's chimney up and ask your guests to leave their fingerprints to create a balloon above the house. Also, they can sign their names over their thumbprint. This artwork could be considered your vacation rental decor.
Take a Polaroid Selfie
One of the funny guest book ideas is to provide your guests with a Polaroid camera to snap hilarious pics. Attach their images (of course with their consent) into a scrapbook with enough space to share their memories and personal notes. َAlso, you can give them one of their photos as a keepsake to recall their leisure time.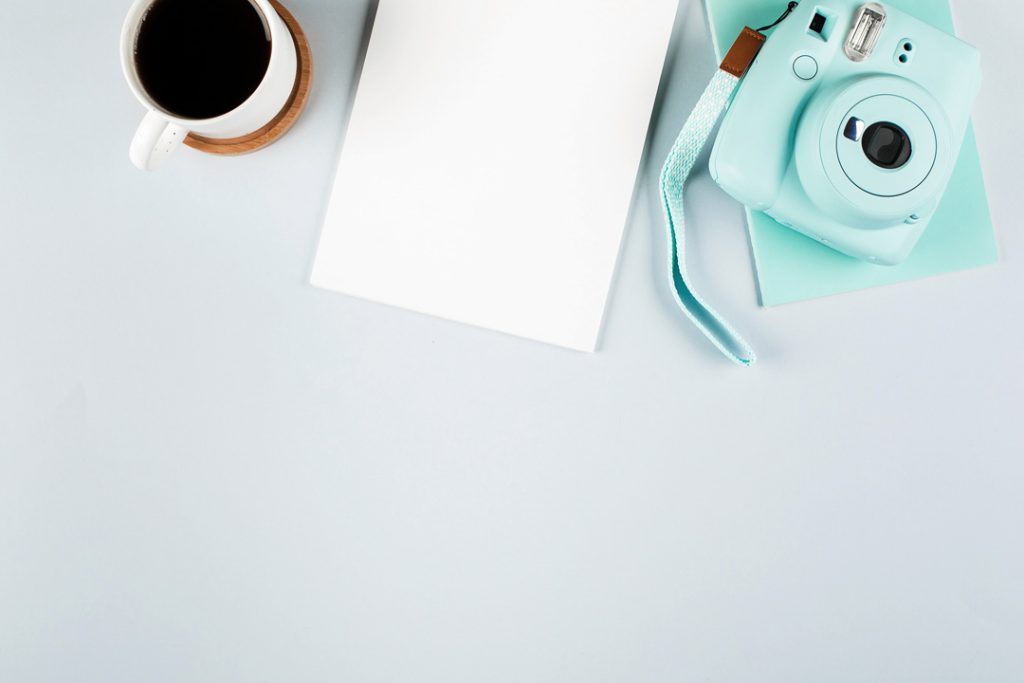 Globe
The globe is the perfect one when it comes to guest book ideas. You can provide a vintage globe and ask your visitors to pinpoint their hometown, a favourite destination, or a past trip. Not only does this option help you to know your traveller's interests and they realise the number of travellers who rented out your property, but it can also make your property look elegant.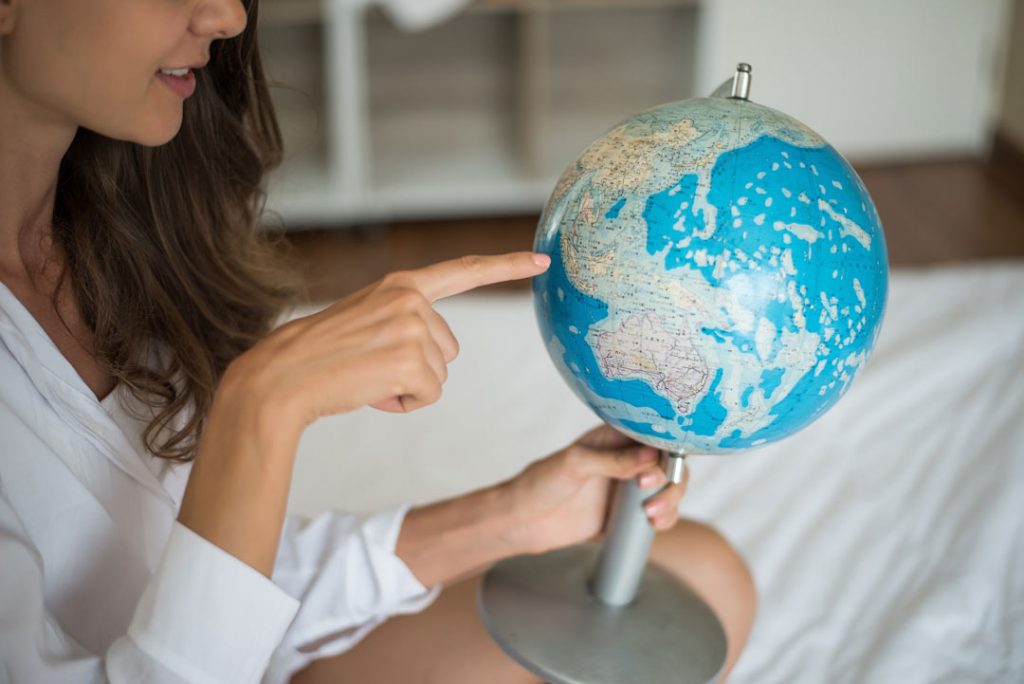 An Old Dictionary
Want to find a truly eco-friendly guest book?
An old dictionary is a golden idea for your vacation rental book. Invite your visitors to circle a word or adjective that describes your property and write some notes on the margin in brightly coloured pens. This helps you collect and understand the feelings of the travellers about your property and encourage a more sustainable lifestyle.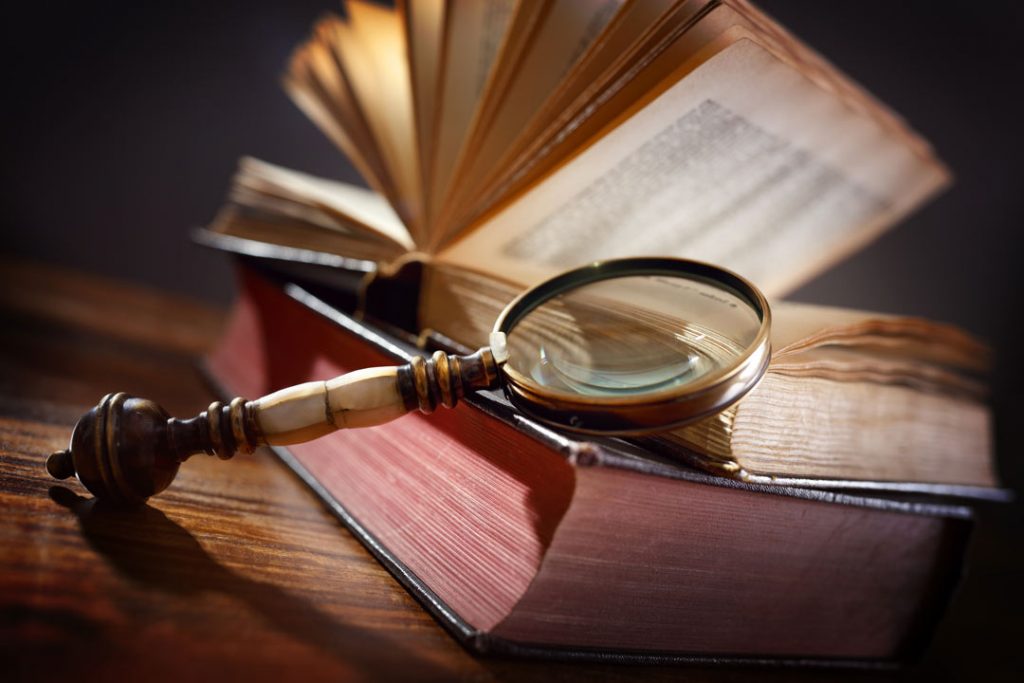 Scrapbook Album
Keep the memories of your travellers in a scrapbook album. Add the photos of your property and surrounding attractions to this album while offering your guests plenty of room to write about their big moments during their stay. In addition, you can share the history of your vacation rental or the reasoning behind your property's design on the first page. Therefore, not only do you hear their stories, but they also become familiar with yours.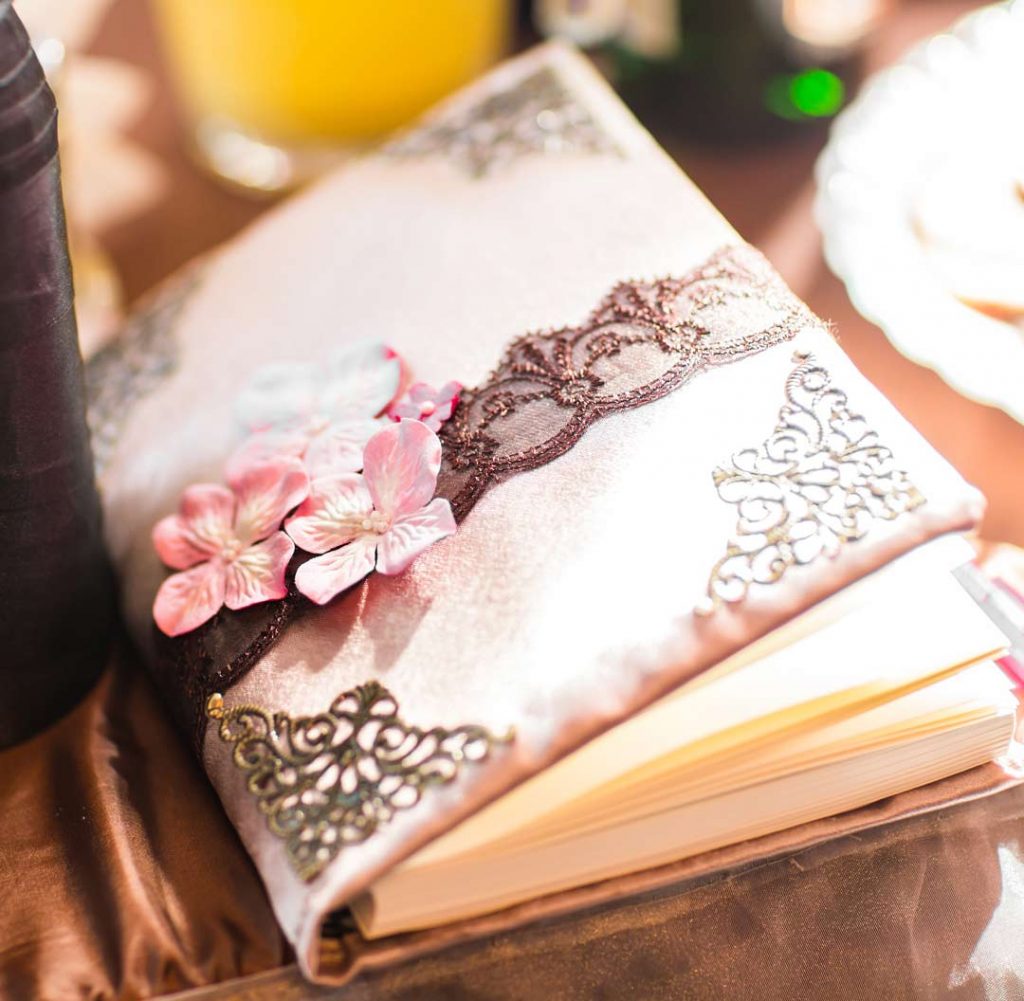 Paper Airplanes
Your guests absolutely love to travel. Why not incorporate travel themes into your guest book?
Paper airplanes are an entertaining guest book that engage your travellers. Invite your guests to write their messages on pieces of paper and give them step-by-step instructions to make their paper airplanes. Also, you can purchase a package if you want a specific design.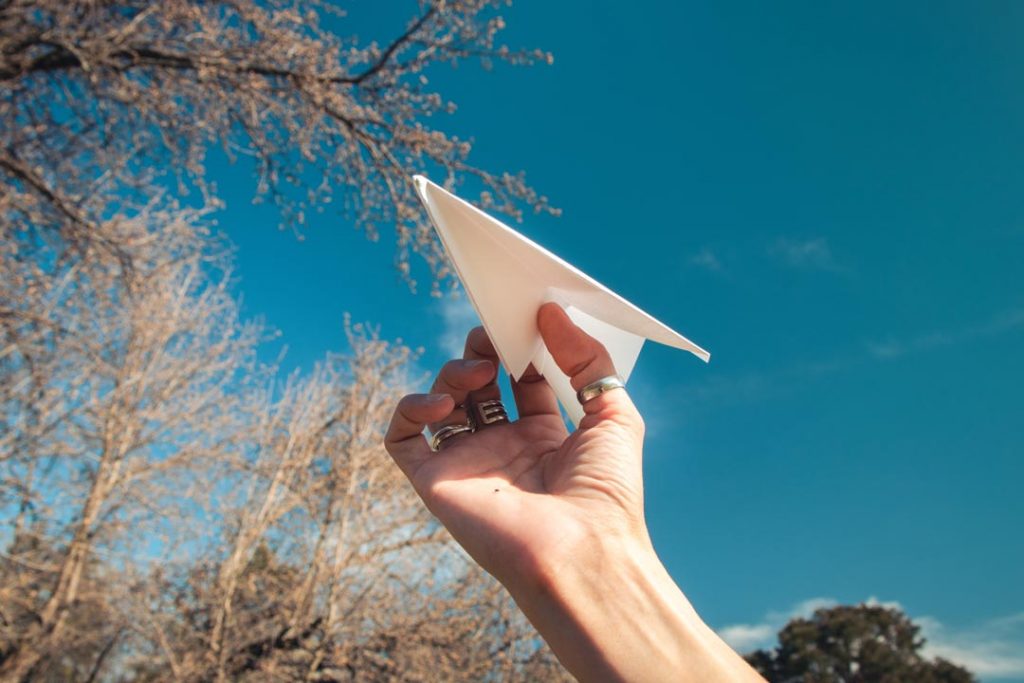 Video
Watching a video leaves an incredible impression!
Provide a tablet and ask each group of travellers to record their memories or messages with their style. Then, edit their videos and create a clip to be watched later by all your next visitors. You can also decorate one part of your property for this unique activity and encourage the visitors to make videos in that area.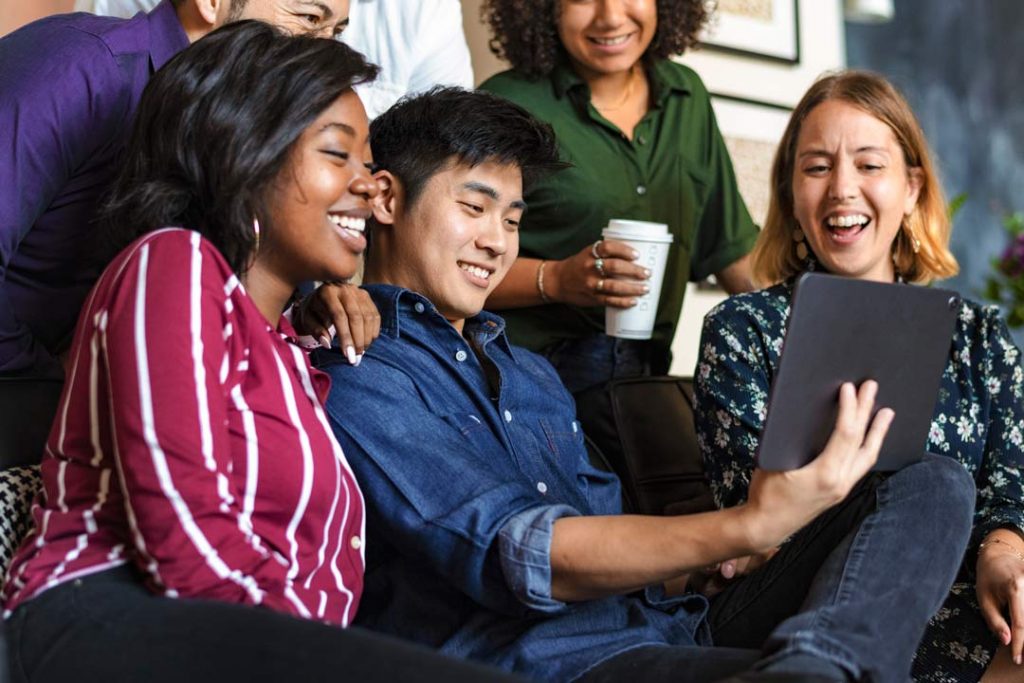 Wire Tree Sculpture
Place a pretty wire tree sculpture on your table. Create cards with ribbons attached and encourage your visitors to put down their notes or recommendations and hang the cards on the branches.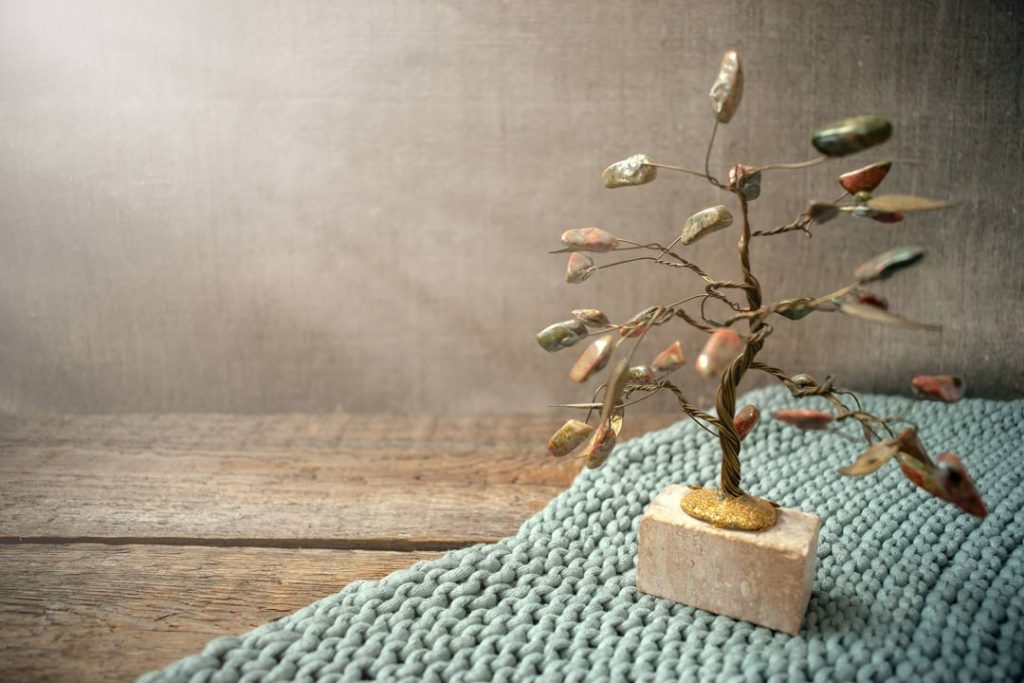 We will be pleased to hear about your vacation rental guest book ideas, especially if you use them on your property. Please share your thoughts and ideas.