Learning how to promote Airbnb listings on Google holds significant importance due to the search engine's enormous popularity and impact. Since Google is the preferred browser for travellers looking for lodging, hosts can benefit greatly from it.
The Importance of Having Your Airbnb Listing on Google
Wider Audience Reach: Google has a huge user base. So, you can reach a larger audience by making your Airbnb listing visible on this search engine. With a broader audience, you attract more potential guests who may not have discovered your property through other channels.
Credibility and Trust: Having your Airbnb rental listed on Google gives it credibility. As Google search results are trusted by guests, a prominently displayed listing is more likely to be considered. This can positively impact potential guests' decision-making process.
Enhanced Search Experience: To help customers focus their search for vacation homes, Google offers a number of filters and features. By promoting your Airbnb listing on Google, guests may quickly find your house based on their unique choices, such as location, facilities, and price. This improves the overall search experience for potential guests.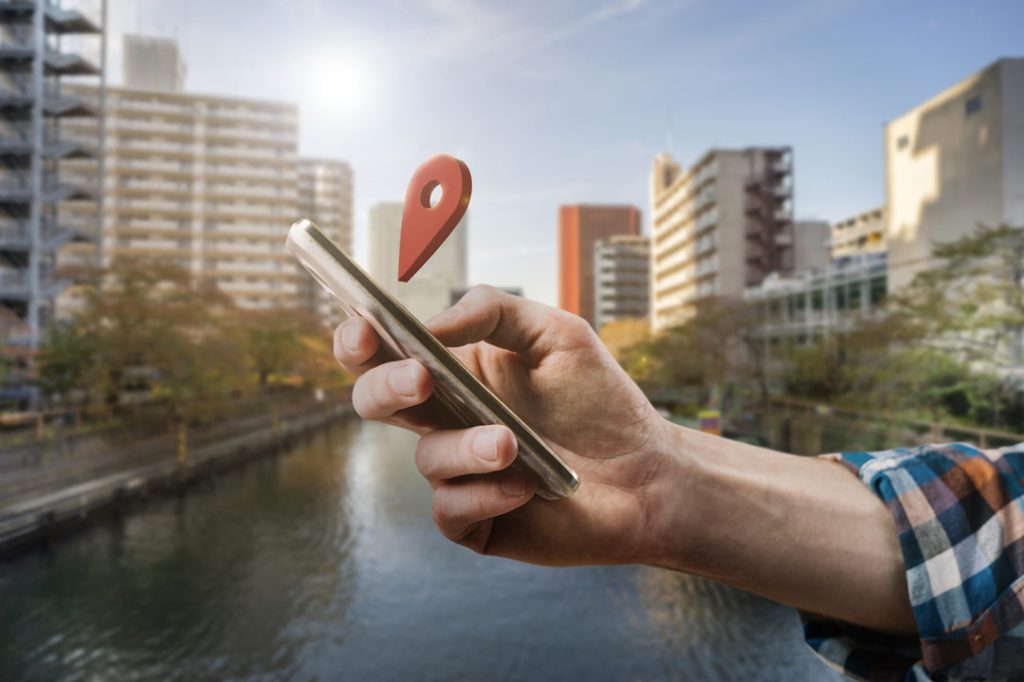 1. Optimising Your Airbnb Listing
To bring in more potential guests, you must optimise your Airbnb listing for greater Google visibility. The following tips can help you increase your listing's visibility and raise its search engine rankings:
Compelling Title and Description
Create an intriguing title that reflects the special features and location of your property. Make sure to include all relevant information in your description, emphasising the key selling points, features, and surrounding attractions. Use persuasive language to engage potential guests and make your listing stand out.
Use Relevant Keywords
Incorporate relevant keywords into your listing after doing some research on them. Consider the terms travellers would use to find accommodations in your area. To increase search engine optimisation (SEO), use keywords in your title, description, and amenities list. However, refrain from overloading the material with keywords, and make sure it still reads naturally.
Optimise Amenities and Features
List all the facilities and amenities that are included in your Airbnb listing. This makes it easier for potential visitors to narrow their search results based on particular criteria. Be precise and embolden special features that make your property stand out from others in the area.
High-Quality Photos
Upload images in high resolution that highlight the best aspects of your property. Spend money on expert photography, or capture your own bright, crisp pictures. Include pictures of the interior and exterior of the building, the facilities, and any distinctive features. High-quality photos not only attract potential guests but also contribute to a better search engine ranking.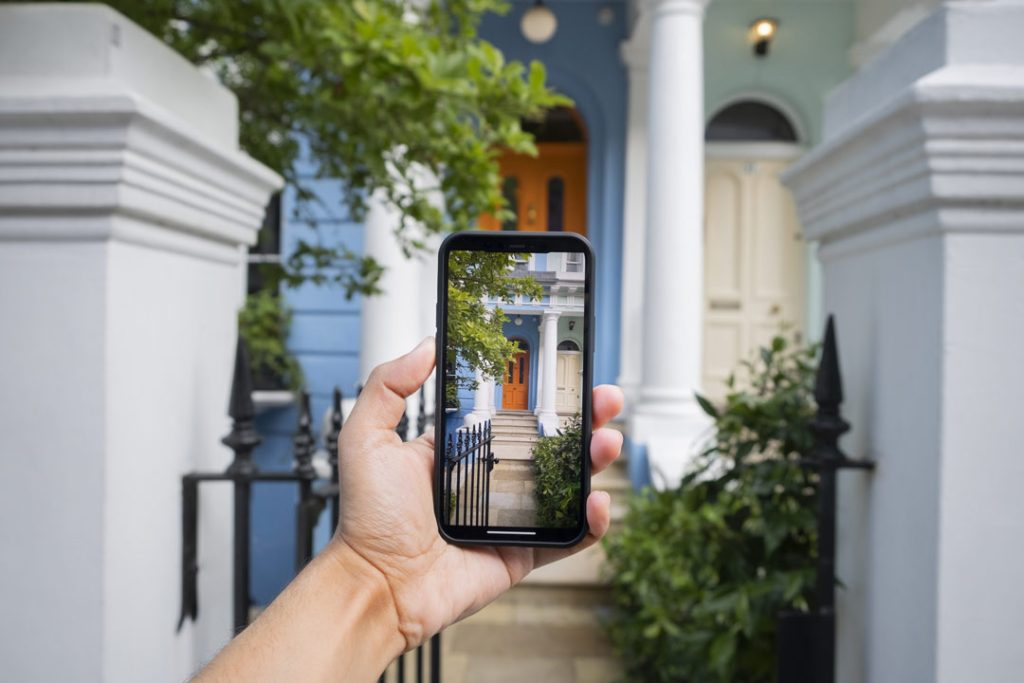 Pricing Competitiveness
Set fair and competitive prices for your Airbnb listing. Study the market and take into account factors, such as location, seasonality, and regional demand. Offering competitive rates can attract more potential guests and improve your ranking on Google.
2. Registering Your Airbnb Listing on Google My Business
Want to learn how to promote your Airbnb listing on Google? One of the most effective ways is by signing up for Google My Business. Google My Business is a free and user-friendly platform that allows businesses to manage their online presence and appear on relevant Google search results. By using this platform, you can significantly boost your listing's online presence and attract more prospective guests.
This blog post will show you how to set up Google My Business for your holiday home.
3. Leveraging Local SEO Techniques
The visibility of Airbnb listings within particular areas are significantly enhanced by local SEO. You may boost the chances that your property will appear higher in Google's local search results by optimising your listing for local SEO.
Take into account the following helpful suggestions to optimise your Airbnb listing for local SEO:
Use Local Keywords
Identify local keywords and use them consistently throughout your listing. Include your city's name, neighbourhood, and any other pertinent place-specific terms. Use phrases like "vacation rental in San Francisco" or "accommodation in the city centre," for instance.
Emphasise Nearby Landmarks and Attractions
Include in the description of your listing references to surrounding landmarks, attractions, and sites of interest. This gives potential guests helpful context and improves the relevancy of your listing in local search results. If your house is close to a well-known tourist destination, mention it in your description.
Make Use of Local Reviews
Encourage guests to describe the place and its attractions in their reviews. Your Airbnb listing can benefit from better local SEO if positive reviews highlight local elements.
4. Encouraging Guest Reviews and Feedback
Guest reviews and comments can substantially elevate the visibility of your Airbnb listing on Google. Positive reviews not only improve your property's reputation but also increase the likelihood of it appearing higher in search results. Potential travellers rely on reviews and ratings while making Google searches for accommodation.
You can highlight the excellent experiences guests had while staying at your resort by inviting them to post reviews and feedback on your Google My Business listing.
To entice visitors to submit reviews, exhibit outstanding customer service and go above and beyond to guarantee their comfort and happiness. Any questions or issues they might have before, during, or after their visit should be promptly addressed. This level of care and consideration makes great interactions and creates a lasting impact on your visitors, inspiring them to submit good reviews.
Do not forget to request reviews from your visitors and give them clear directions on how to do so. In your check-out message, you can politely encourage guests to leave a review on your Google My Business listing. Following up with visitors is also a smart idea. Let them know you appreciate their business and politely encourage them to post a review if they had a good time.
5. Building Backlinks and Citations
Knowing how to promote your Airbnb listing on Google through the strategic use of backlinks and citations is essential. They contribute significantly to SEO by letting search engines know how trustworthy and relevant your property is. Here are some ideas for obtaining backlinks and citations, as well as how they might improve your Airbnb's visibility:
Backlinks
Incoming links to your Airbnb listing are known as backlinks. Search engines view them as recommendations or votes of confidence. When trustworthy websites connect to your Airbnb, Google is alerted that your listing is reliable and pertinent. Earning high-quality backlinks can boost your search engine ranking.
Reach out to relevant travel websites or local listing platforms to request guest posting opportunities. Provide valuable and unique content that showcases your expertise and includes a link back to your Airbnb listing.
Engage with influential bloggers or content creators in the travel industry. Offer to collaborate on content related to your area or property and request a backlink to your listing.
Participate in local community events or sponsor local organisations to get mentioned on their websites.
Citations
Citations are references to the name, address, and phone number (NAP) of your Airbnb listing on other websites, such as regional listing websites, travel websites, or review platforms. They establish your property's presence within the broader community and contribute to your online reputation.
Advertise your Airbnb on well-known travel websites or directories that list vacation rentals in your region. Make certain that your NAP data is correct and consistent across all platforms.
Look for chances to be highlighted in regional websites, travel publications, or chamber of commerce websites. They often include listings of local accommodations and can provide valuable citations.
Encourage visitors to provide reviews on reputable review sites, which can act as citations and raise awareness of your business.
When requesting backlinks or citations, it is essential to put quality before quantity. Give trustworthy, region- or niche-relevant, and long-standing web pages top consideration. By emphasising the reasons their website should include your property, you may personalise your outreach efforts.
Keep in mind that building citations and backlinks takes effort and time. Excellent guest service, the delivery of useful content, and connections with relevant directories are crucial. By proactively seeking backlinks and citations, you can boost your Airbnb listing's visibility on Google and attract more potential guests.
6. Social Media Promotion
Knowing how to promote your Airbnb listing on Google via leveraging social media networks can be a game-changer. Social media provides an opportunity to engage with prospective guests, promote your property's unique features, and increase its online visibility.
Don't forget to stay active on social media by publishing frequently, answering messages and comments quickly, and connecting with your followers consistently.
7. Monitoring and Analysing Performance
Optimising your Airbnb listing's visibility, user interaction, and conversion rates requires tracking and analysing how it performs on Google. By using tools like Google Analytics and Google Search Console, you can discover a lot about how well your listing is performing.
Visibility Assessment
Google Analytics provides data on how your listing appears in search results, including the number of impressions and clicks it receives. You can evaluate your listing's visibility and spot opportunities to raise its rating by keeping an eye on these indicators.
User Engagement Evaluation
Google Analytics helps you understand users' interactions. Metrics like bounce rate and average time on the page indicate the level of user engagement.
You can make changes to improve engagement by examining these analytics to find out where users may be leaving or losing interest.
Conversion Tracking
You may monitor conversion rates with Google Analytics, including the number of bookings or queries generated by your listing. This information offers perceptions of the efficiency of your listing in turning visitors into bookers. By analysing conversion rates, you can optimise your listing to improve its conversion performance.
SEO Insights
Regarding how your Airbnb listing appears in Google search results, Google Search Console offers useful information. It displays the click-through rate (CTR), the number of impressions, and the keywords people are using to reach your listing.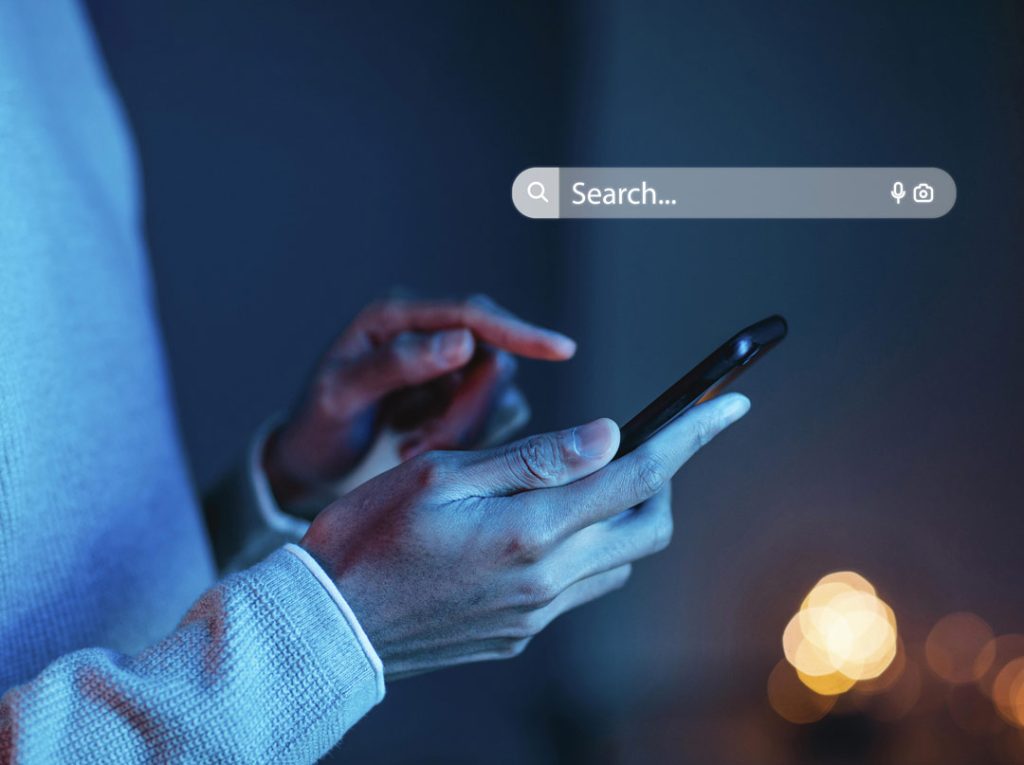 8. Utilising Google Advertising
You may market your Airbnb listing on Google and attract more potential guests by using Google Ads. With Google Ads, you can design specialised marketing campaigns that show your property to people who are actively looking for accommodations.
To use Google Ads effectively for promoting your Airbnb listing, consider the following steps:
Set clear marketing goals and budget for your advertising campaigns.
Identify relevant keywords and create compelling ad copy that highlights the unique features of your property.
Customise your targeting settings to reach your desired audience based on location, demographics, and search intent.
Monitor your campaign performance regularly and make adjustments as needed to optimise your ads.
Experiment with different ad formats, extensions, and targeting options to find the most effective strategies for your property.
Consider using landing pages optimised for conversions to drive users directly to your Airbnb listing or booking page.
9. Maximising Google Travel Tools
Aside from Google Ads, there are a number of other tools that can improve the visibility of your Airbnb listing on Google. Let's look at a few of these tools:
Users can research a variety of travel alternatives, including accommodations, flights, and rental homes, on the extensive Google Travel site.
Hotel Free Booking Links
Google has introduced free booking links for hotels, and this feature can also benefit vacation rentals, including Airbnb listings. To take advantage of these free hotel links:
Ensure your Airbnb listing is optimised with accurate and detailed information.
Enable direct booking functionality on your listing to allow users to book directly from Google Search.
Google Vacation Rentals
Google Vacation Rentals is a dedicated platform where travellers can find and book vacation rentals.
It's worth noting that Airbnb doesn't have integration with Google Vacation Rentals. However, there are approaches to getting your home listed on Google Vacation Rentals. You may use third-party connectivity providers like Zeevou or list it on linked booking platforms like Booking.com and Vrbo.
10. Staying Up to Date with Google's Guidelines
To preserve the visibility and efficacy of your Airbnb listing on Google, it's crucial to stay up to date on Google's policies and recommended procedures. Google's algorithms and ranking factors are dynamic and subject to change. Your listing will remain optimised and in line with Google's changing standards if your optimisation tactics are appropriately adjusted.
Algorithm Updates
To give users the most pertinent and effective search results, Google improves its search algorithms on a regular basis. Being aware of these modifications will help you modify your optimisation tactics to satisfy the new standards.
Ranking Factors
Google considers numerous factors when determining search rankings, including relevance, user experience, quality content, backlinks, and website performance. Staying updated allows you to focus on the ranking factors that have the most significant impact on your Airbnb listing's visibility.
Algorithm Penalties
When you break Google's rules, you risk fines that might make your listing less visible or disappear entirely from search results. By staying up-to-date, you can prevent actions that could trigger penalties and keep up a solid online presence.
Image by pch.vector on Freepik