Ask a short-term rental manager to share some property management Facebook post ideas with you. Probably 90% of the time the answers you get include engaging photos of your properties, images of you and your team in perfectly ironed suits, success stories and more of the same.
These are all good, but not enough! Facebook's algorithm is working in a way that it is becoming less likely for business pages' content to appear on the news feed. So, what should you do to stay connected with your customers and at the same time be found by the new ones?
The answer is pretty clear! Try to be more like a personalised page. Now you might ask: how is that even possible? We're a business not a person! Well, calm down, you're a business consisting of REAL PEOPLE, right?
Therefore, there's a whole world of opportunities to be creative if you can just find the right way to advertise your business while engaging your followers with your content.
One of the basic ways to achieve that is to post funny, engaging ideas. These not only attract more attention but somehow tempt your, customers to be an active participant on your social media.
Here's a list of top 5 property management Facebook post ideas that'll help you get more visibility on this highly popular network. However, don't just limit yourself to these ideas. Once the inspiration starts, the rest of the process will be much easier!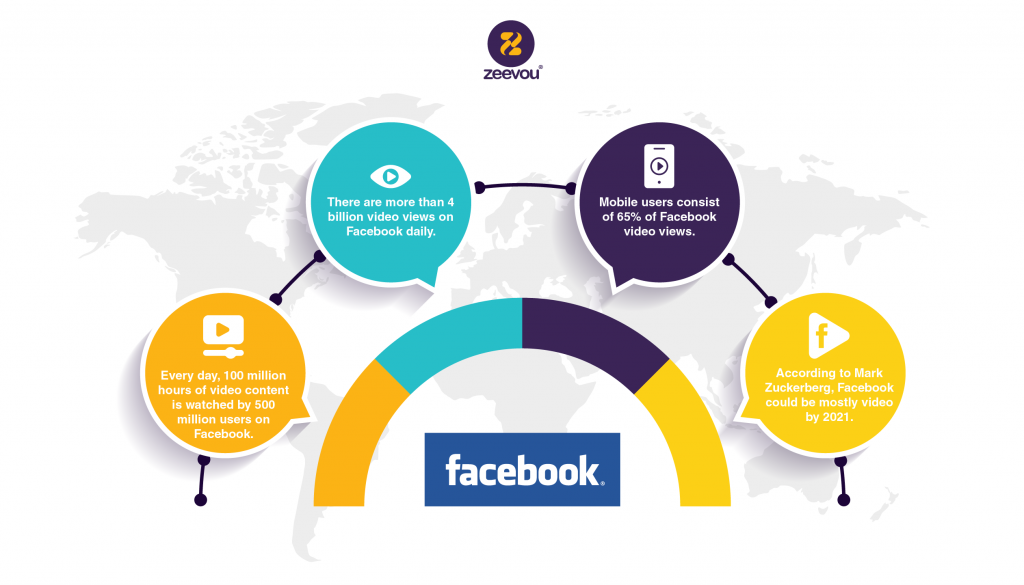 Run a Funny Contest
Even though more and more business pages are using this method to drive more traffic to their social media platforms and some people might be overwhelmed by these contests, still they're a good way to be seen by more people.
There are many property management Facebook post ideas to run a contest, but some of them are designed so that the result will not only cheer you up but make your followers day as well!
Have you ever seen a post and gone straight to the comments section solely to read the comments and ultimately found yourself laughing for a couple of minutes?
That's what we mean when we say run a FUNNY contest. One of the simplest ways to do that is to post a picture and ask your followers to write a funny caption for that. It could be anything from an image of a cute Kangaroo or any other types of popular photos among meme creators.
You might think that this method doesn't go with the serious character of your business. Well, if you think it's too far from your business's persona, you're not forced to do it.
But one suggestion we've got for you is not to take it too seriously! Yes, you're not a comedian, but you and your followers need a break from time to time.
Share More of Those Funny Behind the Scenes Videos
Videos have become a trend for some time now, and they're growing in popularity day by day. Video is the new King of Content, not just on YouTube or Instagram, but on Facebook as well. Just to prove that idea, take a look at these numbers:
· Every day, 100 million hours of video content is watched by 500 million users on Facebook.
· There are more than 4 billion video views on Facebook daily.
· Mobile users consist of 65% of Facebook video views.
· According to Mark Zuckerberg, Facebook could be mostly video by 2021.
See? some of those numbers are so huge that it's even difficult to visualise them. You might regularly have videos as part of your property management Facebook post ideas. For instance, you can use high-quality, professional videos of your short-term rentals, the new ones, in particular, to give your potential guests a better visual tour and a sense of how it feels to stay at your rentals.
Sometimes, it's even a wonderful idea to record videos of your staff sharing ideas or your success stories.
Have you ever thought about sharing behind the scenes of these videos? Of course, you cannot record and post a video in one go, and most of them are recorded at least a couple of times.
Why don't you share some of those goofs or slips of the tongue with your followers? Let them know you're human, just like them! Believe us when we say most of the time BTS (Behind the Scene) videos are much more engaging than the original ones.
They might even motivate your followers to take a look at the original video as they might have become interested in the topic.
Try it at least once or twice. You won't regret it!
Ask for Their Opinion
Asking questions is one of the most effective property management Facebook post ideas and the straight way to get responses from your customers. There are various ways to do that. For instance, you can post some decoration photos and ask them to say which one they prefer.
You can also ask for their favourite vacation ideas. To be honest, if you sit and brainstorm about it just for 10 minutes, you'll get at least 5 ideas.
Bear in mind that people are not always willing to share their responses in the comments. Even if the question appeals to them, sometimes they're too tired to type an answer, especially if they're not already that much active on your page and engage with your Facebook posts.
So, maybe it's better to begin with some polls. You can ask the exact questions but instead of asking them to leave their answer in the comments, set some replies. Then, all they have to do is to tap their answer.
After doing this a couple of times, you can think about posting the types of questions that need to be answered in the comments.
If you're interested in posting polls on Facebook, here's a guide you might find really helpful.
Share a Live Story
Live stories were popular among social media users before, but to deny the effect of the recent quarantine on their popularity is oversimplification.
We were all locked in our houses with almost no communication tool but social media.
But how to use Facebook live story as an effective property management Facebook post idea is very important.
It could simply be a Q&A session where your followers ask questions mostly related to your business, and you give them honest, accurate answers.
But there's another type of live stories, which is not only funny but more interesting to people and that is AMA (Ask Me Anything).
This doesn't mean that you have to answer each and every one of the questions you're asked, but at least you're offering a platform that'll satisfy your customers' curiosity.
AMA live stories are beneficial in another way when you want to introduce your staff.
You can simply publish a post about one of your staff members, including their information like their name, responsibilities in your company, and the exact date of an AMA live session with them.
So, people will know that in case they have any questions, they are welcome to ask them on a specific date.
A Conclusion to Property Management Facebook Post Ideas
As we've mentioned before, these were just some inspirations to help you think outside the box and consider some property management Facebook post ideas that may not be that conventional for a property management business.
Just remember to add a little humour to your content, make it more personalised, and of course, be serious whenever is necessary.
Some topics are not to joke with!