Guess you have already dealt with this situation. You have done all the work and put so much effort into your current guests' stay. Everything has gone very well so far, and now you just want to check them out, unwind and wait for their stellar reviews when all of a sudden you receive an Airbnb message from your guests that changes the whole situation. It's an Airbnb guests late check-out request.
Should you let them stay a few hours more? What if they refuse to leave until your next booking? Do they take advantage of you if you accept their request? Should you charge them a late check-out fee? These are just a number of thoughts that might run through your mind.
This is the hospitality business, and unexpected demands are an inseparable part of a vacation rental manager's job. As a result, you must be able to make up your mind quickly and give the best possible response. In this post, we're trying to help you prevent, confront and claim Airbnb late guest check-outs.
Prevention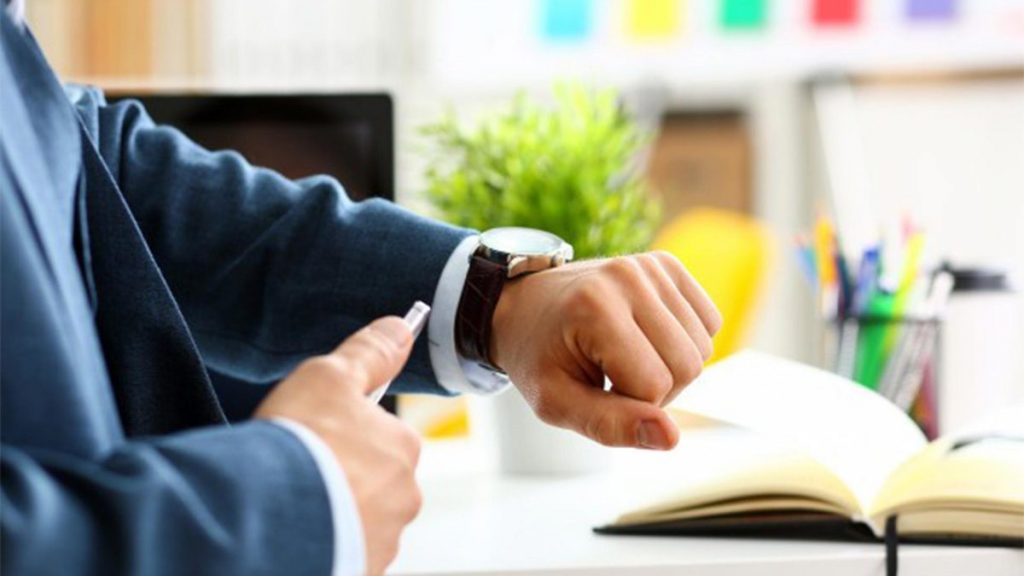 Be Clear About Your Check-out Time
Noticeably mention your precise check-out time in your listing on Airbnb or other OTAs, house rules, booking confirmation email, rental agreement, and the other communications you have with your guests.
Explain why your guests have to check out at the time mentioned. Tell them that you need enough time for your housekeeping staff to do their job and that you may lose a whole day booking if they don't leave at the specified time.
Provide your guests with clear, detailed check-out instructions.  Be clear about what you expect from them. Tell them how to lock up and whether they have to tidy up. Remember that any confusion will cause disruption and delay in their check-out process.
Charge Late Check-out Fees
Airbnb gives the decision over to the hosts to allows for late guest check-outs or not. Many hosts require their guests to pay a late check-out fee for the extra hours they stay at their property.
 If their stay lasts for an extra night, then based on Airbnb terms and conditions the guests are required to pay two times the average nightly rate per 24 hours.
It is entirely up to you whether to charge this fee or let your guests stay a few more hours for free.
Many hosts do not let their guests spend some extra time at their rental without paying for it. They consider the late check-out fee as an excellent deterrent to reduce their late check-out requests, compensation for the utilities used and the expenses incurred, and a source of a little extra income.
On the other hand, some hosts believe it is okay to let your guests stick around until a specific time if your calendar allows for it. They think charging guests with late check out fees is unfair and too hotel-like, and showing a little bit of flexibility will earn you glowing reviews and make your guests return.
Be Picky in Accepting Long-term Stays
Guests who usually book long-term are the most likely ones to request an extended stay or a late check-out, so you need to be more alert with these guests and scrutinize them before accepting their request.
It is not an easy job to distinguish the trouble makers through limited pre-booking communication on Airbnb. However, tenant screening is the only way vacation rental managers can take to evaluate their prospective guests and safeguard their properties from likely incidents and harm.
Take a look at the most efficient guest screening methods in our blog post All You Need to Know About Tenant Screening.
Send a Reminder
Besides clearly specifying the exact check-out time in your house rules, rental agreement, and when you check them in, you must send a reminder to your guests the night before the check-out and an hour before so that they don't lose track of time and be able to leave your home at the right time.
You can remind them in person, via text, email, or through an Airbnb message. Just try to sound as friendly and hospitable as you can. Politely mention the time that your housekeeping crew will arrive to do the cleaning before the next stay.
Offer to Store Their Luggage
Providing a space for your guests to leave their bags for a few hours can pretty much help them to check out in the right time. Your guests can get the most out of their trip even after they have checked out if they can get rid of their luggage.
You can either prepare a space like a lockbox or storage in the property or recommend a local place or Airbnb luggage storage network to your guests. 
It would be nice if you could also provide your guests with a list of time-fillers and nearby sightseeing attractions that are not among the touristy sites and won't take up much time to visit. You would also like to recommend your guests to the top local eateries, cafes, or pubs to make good use of their in-between hours.
2. Confrontation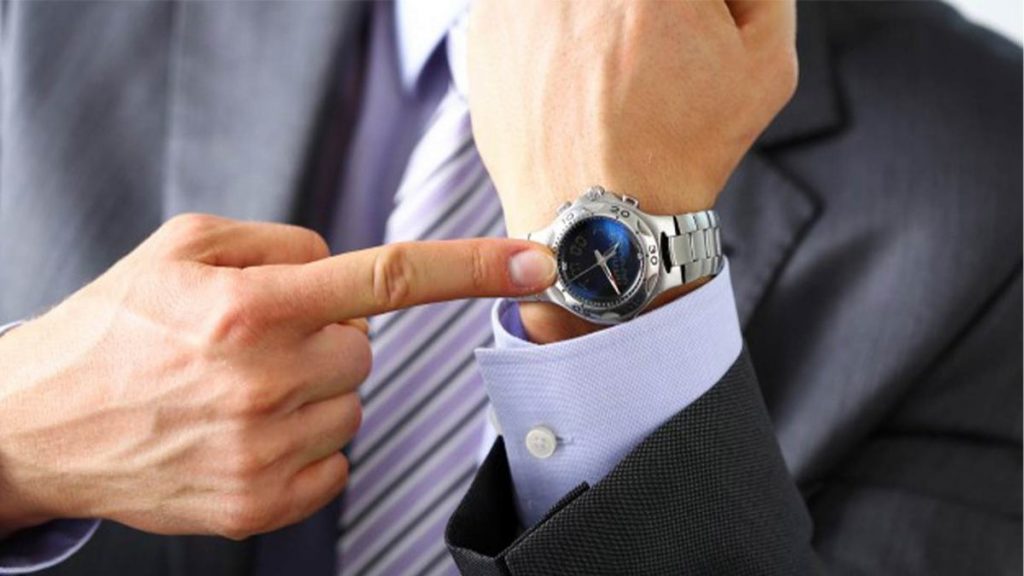 You might take every step to prevent Airbnb guests from checking out late but still receive the undesired late check-out message from your guests because this is a very common, inevitable demand in the short-term rental business. Just cool down and make the decision that best serves your vacation rental business' standards.
When you've received a late check-out request from your guests, you can let your guests stay or not as an Airbnb host. Depending on the time of the year, your schedule, upcoming stay's check-in time, housekeeping duration, and your guests' performance during the stay, you can get firm or flexible.
Simply Say No to Your Airbnb Guests Checking out Late
If you have noticed some red flags and feel like your guests are being too demanding or want to take advantage of you, get strict and never let them stay even a second later than your official check-out time.
Be firm and say no. Just beware of your tone not to receive scathing reviews. How to say it matters a lot. Clearly explain why you can't let them stay more because of your back-to-back bookings and try to sound as amiable as you can.
Sometimes Let Them Stay for a Specific Amount of Time
Airbnb Guests may check out late and it is frustrating. But, if your booking calendar allows for it, let your guests stay for an hour or two and have a stress-free check-out. It costs you nothing but can boost the guest experience largely. Sometimes just being a little bit flexible can go a hundred miles away. 
Just ensure you have a window of time between your stays to allow enough time for housekeeping. Don't forget to give your guests the latest time that they can check out. Bend your rules for the guests but make sure you do not impose stress and pressure on yourself and your cleaning team or affect your upcoming stay.
3. Claim to Airbnb
Sometimes your guests don't even find it necessary to ask you for permission but refuse to leave your property after the declared check-out time. They ignore your messages, don't respond, and openly violate your house rules. In this case, you can reach out to Airbnb, report your guests, and ask them to interfere.
According to Airbnb, if the guests refuse to leave a property on the specified check-out time, they are supposed to pay an additional nightly fee of two times the average nightly price of their booking plus any additional fees and expenses that the host might have incurred to make them leave their property.
Airbnb Payments will take care of collecting the additional charges from guests in case you have done all your communication on the platform and documented every single message with them that can prove the trespass. You must also have meticulously clarified your late check-out policy and all the related charges in your house rules and have it confirmed by the guests before the booking.  
If a group of your guests refused to leave, reach out to them yourself before notifying Airbnb, and politely warn them that your housekeepers are on their way to the property to start their job. Make sure you have given them enough chance to leave by themselves and then call Airbnb. They will contact the guests and ask them to leave.
One or two weeks later, you can request payment for extra services and incurred losses through the Airbnb Resolution Centre.
I hate to say it, but there are also some cases where the guests refuse to leave the property even after Airbnb has contacted them. In such circumstances, the hosts would have no way out but to call the police, which may take plenty of time and headaches.
Sometimes your check-out time doesn't align well with your guests' travel plan. This can get annoying and disruptive for your guests as nobody wants to hang around for a couple of hours before a long-haul flight or long road trip.
On the other hand, as a vacation rental host, you might have a same-day booking and must get your space ready for the next stay.
This situation can be tense for both guests and hosts.
Regardless of your final decision on whether to let your guests stay more or not, just try to build a system or strategy for your rental business regarding Airbnb guests check out late. Have a plan before it happens. Don't stress out. Just think about it ahead of time and be ready to show a suitable reaction when the request comes up.