Automated Booking Processing
Ensure each booking ticks all the boxes, no matter where they come from.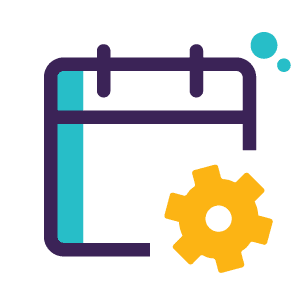 We understand your challenges...
Receiving bookings on Airbnb is fairly easy. Replicating this ease across other channels and direct bookings is a challenge. Moreover, stories of trashed apartments abound even with Airbnb, as hosts have no say over guest vetting. 
The second prevalent problem with channels is the way the finances are handled. Sometimes you need to collect your own payments, and face the prospect of receiving chargebacks. Even if channels collect the payment from the guest, they usually do not pay out until after arrival, thus seriously hampering your cash-flow.
Furthermore, handling security deposits can be very challenging, as you need to ensure that you pre-authorise funds before handing keys over, and that you will still have them available post check-out in case you or your housekeepers notice any issues caused by the guests.
A system has been lacking that allows you to replicate the ease of processing bookings as experienced through Airbnb, while adding an extra layer of protection for you as a host by enabling you to vet your guests fully before their arrival.
How Can Zeevou's Automated Booking Processing Help?
Zeevou has developed a unique 5-Step Booking Confirmation Process that streamlines the processing of all bookings regardless of source, taking into account any conditions that have already been met. Moreover, it ensures that any unmet conditions are fulfilled, before a check-in can occur. This means that check-in instructions will never be sent out without you being fully protected as a host.
As soon as a booking hits Zeevou, an email is sent out to the guest detailing which conditions have already been met and which steps are still outstanding. For example, if it is an Airbnb booking, the payment and security deposit will show as Completed, whereas the rest of the steps will be marked as Outstanding. For a repeat guest, the guest verification will show as done, however the rest of the steps will still need to be taken care of by the guest before the booking is marked as confirmed.
Providing an outline of your expectations to the guest right at the point of booking avoids arguments down the line, and enables you to weed out problem guests from the start. A large proportion of problematic guests will understand that you mean business once they see the hoops they will need to jump through to gain access, and may request to cancel themselves at this stage. In most cases, our advice would be to allow them to do so and to try and resell the night as quickly as possible (we even have developed a Schedule for Cancellation feature to help you resell the night while you are waiting for the cancellation to be fully processed by the channel).
As with every feature in Zeevou, we strive to make our system highly customisable. In this instance it means that you can decide which steps of the automated booking processing you wish to activate, and even which fields you want to display or mark as compulsory for the guest to complete in Step 1. We provide you with a real-time overview in each booking and on the check-in list as to how far the guest has got in completing each of the required steps.
The first step of Zeevou Book allows the person placing the booking to specify whether they are booking for themselves or on behalf of someone else, and to complete one or both profiles. As part of this process, we hide any forwarding email addresses sent to Zeevou by the channels, thus ensuring that we capture the guest's real email address before they are able to proceed to the next step.
Besides helping you identify business bookers, the full digital check-in form included in this step – whereby you can collect personal details including name, address, and passport number – also enables you to get an estimated time of arrival, upsell early & late check-ins, as well as collect GDPR-compliant marketing consent.
Thus, Zeevou Book enables you to build up a database of contacts that you can use in the future for email campaigns to encourage direct bookings.
The second step, which is optional, allows you to request the guest to provide information on all the guests staying. For each guest that is added, a guest profile is automatically built in Zeevou and associated with the booking. This step allows you to further enrich your contact database, while at the same time providing you with additional contact details should you have an emergency during the stay and not be able to get hold of the lead guest. The lead guest is able to specify a back-up contact, so you know who your first port of call should be in such cases for large groups.
To avoid any embarrassment on your end, we also allow guests to flag any member of their party that should not be contacted, a feature which can come in handy if the booking is being made as a surprise to celebrate a birthday or a wedding anniversary for example.
In the third step, guests are able to download a draft invoice for their stay and complete payment via a 3-D Secure link. Any card details sent across by channels are ignored by Zeevou unless they are virtual cards (VCC), as charging the former could give rise to chargeback liabilities.
The 3-D Secure process used for all payments means that Zeevou is PSD2 compliant. By using payment links with 3-D turned on, guests need to prove that they are the genuine owners of the card by either entering a password that they have agreed with their card issuer, or by entering a one-time passcode for verification purposes. This could be sent to them either in the form of a text message or be obtained through a device provided to them by their bank. 3-D Secure payments shift the bulk of the liability for unauthorised card use from the merchant to the card holder and their card provider, thus enabling stronger online authentication and a reduction of financial risk for you as the host.
Zeevou integrates with a number of payment gateways, so you can decide which one you prefer to work with. We also allow you to route payments for specific properties directly to the owner, should you wish to make use of such a feature.
While difficult, it is possible to automate Steps 1-3 using a mixture of other systems. However, one of Zeevou's most unique features, is that we enable you to fully automate your security deposits.
You can set the timeline according to which you want security deposits to be pre-authorised and released, for example from one day before arrival until two days after departure. The guests can choose whether they want the same card as their payment card or a different card used for the security deposit pre-authorisation.
The system will automatically attempt to block the funds off the card according to the specified timeline, failing which, the guest will be asked to re-enter card details. Should you need to charge against the security deposit for breakage of house rules or physical damages, you will be able to do so without even having to leave Zeevou.
It is possible to use a different payment gateway for security deposits to the one used for payments.
To ensure that you are fully protected in case something goes wrong, we have developed an integration with Signable, an e-signature platform. This allows you to get your terms and conditions digitally signed by guests. At the same time, you can ask the guest to upload one or more files such as a scanned version of their passport/ID, or a photo of their card (should this be a procedure you wish to adopt – you may wish to double check the legalities of doing so in your jurisdiction). All information collected is encrypted by Signable, ensuring that you do not fall foul of GDPR requirements.
Once the guest has signed the terms and conditions, we will display this in Zeevou, and you will be sent an email with a copy of the completed template. After checking the signature, ID, and ensuring that you are happy with the booking as a whole, you can mark the guest as ID Verified in Zeevou. As part of this process you may wish to check whether the local guest flag is showing for their booking in Zeevou, and whether any fraud flags are displayed in the payment gateway if the guest paid by card.
Once a guest is ID Verified, should they return to any of your properties in the future, they would not be required to go through the verification process a second time.
The view of each single booking, as well as the check-in lists, provide an overview of how far the guest has come in completing the automated booking process. Moreover, on the booking page you will also be shown a local guest warning if a match is detected between the name of the guest's city and that of the property and if the booking does not have a Corporation associated with it (indicating a business guest).