Automation software and a good Property Management System (PMS) reduce, practically, all property managers' obligations to a bare minimum. However, hosts and landlords must never lose sight of how their business is doing. The best way to do so is by analysing property management performance reports.
Before getting into the benefits of these reports, let's examine the most common types of reports used in the hospitality industry.
Types of Property Management Performance Reports for Vacation Rentals
Rental property management reports can be generated periodically or instantly. So, they can be described in two categories:
Property Management Monthly and Yearly Reports
Vacation rental reports are sometimes provided in a specific period, usually monthly or yearly. These static outlines hold historical data that showcase performance outcomes for some criteria over a specific time period. Telling a cohesive and strategically important story from historical data, these figures aid property managers in understanding areas for improvement.
Property Management Real-Time Reporting
Thanks to digital reporting tools, companies can quickly review operational and financial information by accessing real-time data with the click of a button. To better evaluate their assets, property owners should check the status of their vacation rental business at a moment's notice. Real-time reports are one of the best business intelligence showing numbers and figures on a regular basis. They provide instant, accurate, and up-to-date information to increase managers' confidence in their decisions.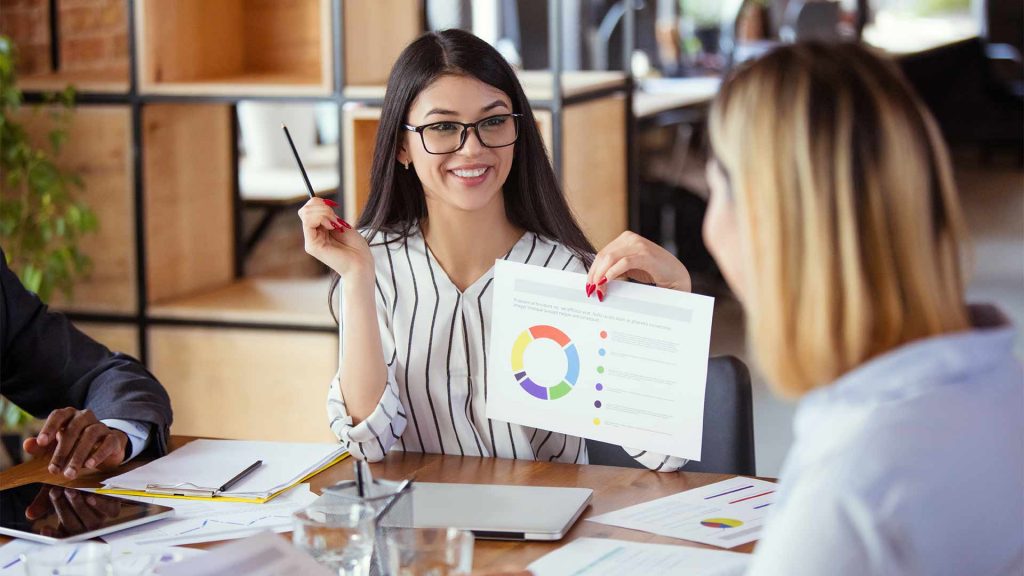 7 Benefits of Property Management Performance Reports
1. Enhance Organisational Transparency and Trust
Openness and transparency among staff guarantee that everyone is in alignment. The property management report, especially real-time reporting, creates a shared and collaborative experience that improves the workflow's effectiveness as all members access accurate info.
Transparency can also help to decrease the chances of fraud. The manager and any team member can detect altered information faster by accessing real-time data and operational records.
2. Review Your Business Performance with Precision
With property management reports, companies can see how their processes have evolved and where their main focus needs to be. This knowledge gives managers and employees an overview of their fulfilment, enabling them to plan ahead and develop long-term strategies.
Since static reports have a short shelf-life, dynamic records like real-time reporting are also required. They provide practical insights and allow users to interact with the statistics to evaluate the business's health. Using both reports gives a comprehensive picture of your vacation rental accomplishments to devise efficient short-term and long-term plans.
3. Optimise Company's Goals
Access to trustworthy records helps create attainable goals leading to your final purpose. Property management performance reports provide the knowledge required to determine your current situation and the best path forward.
You can modify your goals whenever necessary and focus on a forward-thinking strategy by receiving statements periodically and having a real-time reporting system.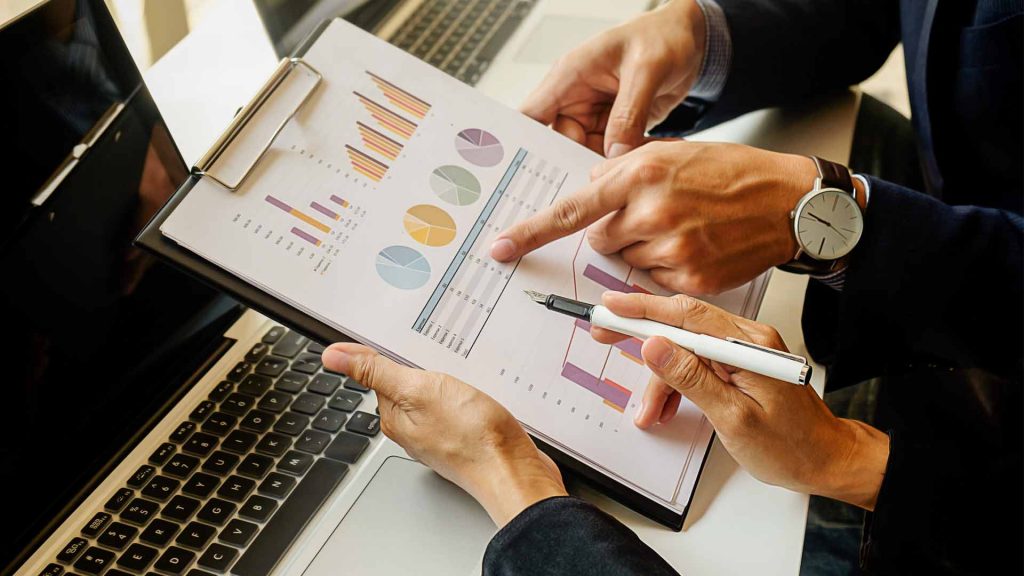 4. Make Decisions at the Pace of Your Company
As the speed of your business increases, you need to access relevant details immediately and make faster decisions. Even moderate businesses should have quick access to the information when trading on a global scale to stay ahead of competition.
With real-time reporting, you'll have the most up-to-date information at your disposal to support your decisions at any time needed.
5. Detect and Settle Operational Problems Quickly
To achieve rapid growth, it is necessary to uncover weak points and put efforts into resolving operational gaps. One of the functionalities of property management performance reports is to bring operational weaknesses to light. Thus, you can better focus on demolishing your business flaws and ultimately speed up your progress.
It's also critical to respond fast when confronted with challenges. Real-time reporting allows you to take immediate action when facing issues and prevent small problems from getting serious.
6. Recognise and Respond to Market Changes
The vacation rental industry is very susceptible to market fluctuations. Therefore, property managers and short-term rental owners should always keep track of market demands and effectively respond to possible changes. Historical data used in monthly statements usually predict market trends and give an estimated perspective.
However, the best way to evaluate the market's current situation is to analyse real-time data regularly. In addition, having a real-time record of your business progress will show if your company is meeting the market demand. This way, you can also take care of overlooked sections according to current market needs.
7. Share Information between Departments Easily
In managing a large portfolio, transferring operational specifics between different sectors can be challenging. Emails and notifications can easily get lost or ignored. As your teams get more focused, you need to provide specific documentation for each segment, which is time-consuming and challenging.
With property management real-time reporting, you can ensure all staff and each group access the auto-updated information they need whenever they want. Since the information you see is customisable, each department can access relevant figures and stay focused.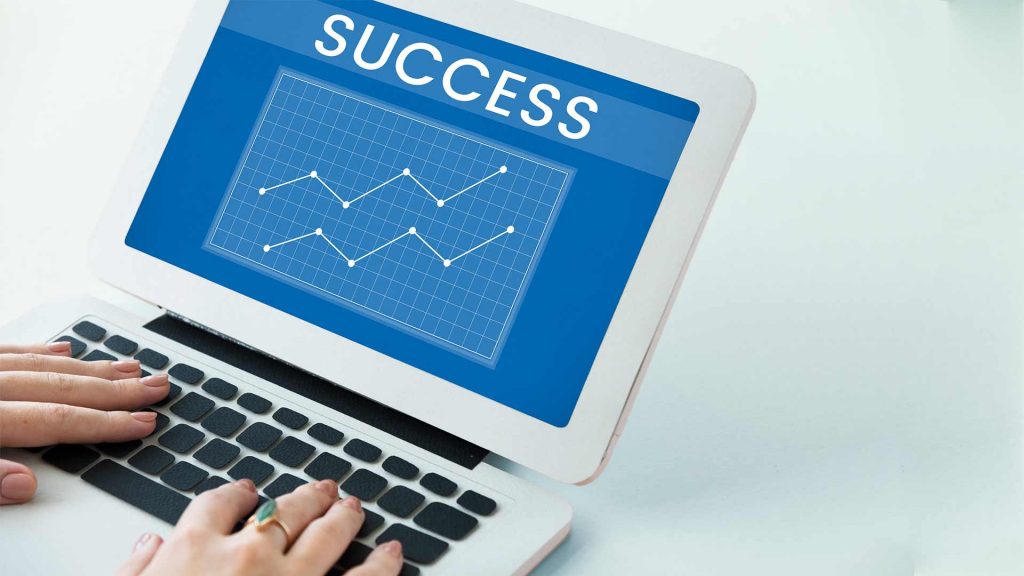 KPIs at a Glance: Zeevou's Performance Report
Providing multiple data visualisations, Zeevou's Performance Report gives interactive details of relevant Key Performance Indicators (KPIs) for operational decision-making. The intelligence dashboard combines inputs from a variety of sources and displays them in understandable graphs and charts.
Whether you want to see Revenue, Profit, ADR (average daily rate), Occupancy, or RevPAR (revenue per available room), this feature provides you with all KPIs directly in your dashboard in an easy-to-understand format. Each KPI has its own chart with different views based on the chosen time frame (daily, weekly, and monthly).

Its customisable quality enables you to break down KPIs by booking date, property name, unit type name, booking status, and channel. You can also apply other filters to get a more focused view of the information being presented. Should you use reports for deep analysis or send them to tax consultants, you can export an Excel sheet whenever necessary.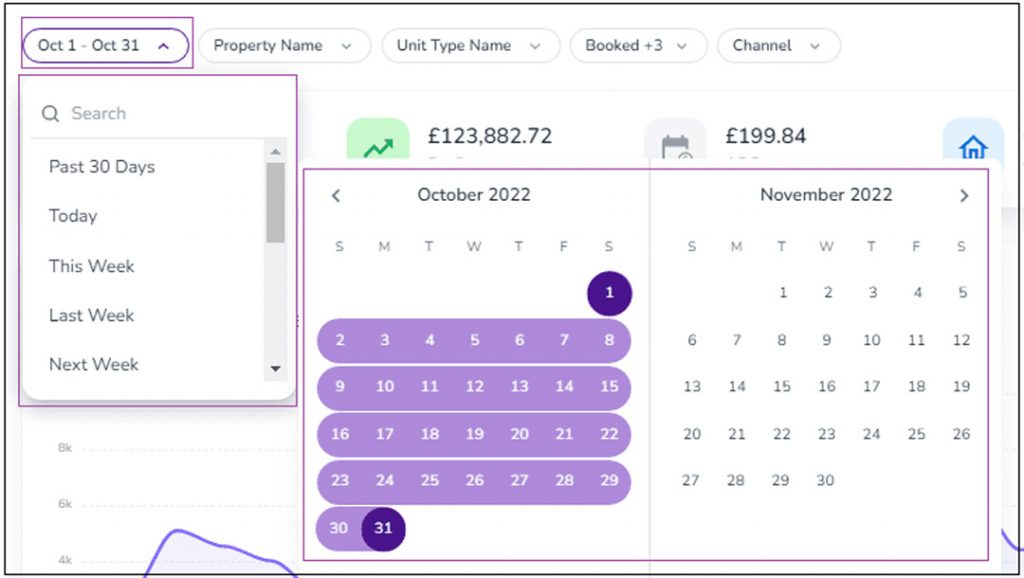 This way, you can compare and track your achievements over time. For instance, you can adjust the date range and travel in time, see where and when your highest occupancy rates are, and which properties are the most popular among travellers.
Access Customisable Data with Zeevou's Real-Time Reporting
Property owners and managers always need accurate and up-to-date figures to make impeccable strategic decisions. A Property Management System (PMS) can be a good data source since they process and store a great deal of information every day. As an advanced PMS, Zeevou offers its Real-Time Reporting feature allowing users to search for particular statistics whenever needed.
In Zeevou Hub, you can easily access operational details regarding Upcoming Arrivals, Pending Check-Outs, Housekeeping Lists, Occupancy, and so on. You can choose what column to see and customise them even more by applying specific filters available per report category.
Each customised view can be saved and accessed easily anytime later. You can get reports at any level in CSV and XLSX formats through the Export Grid.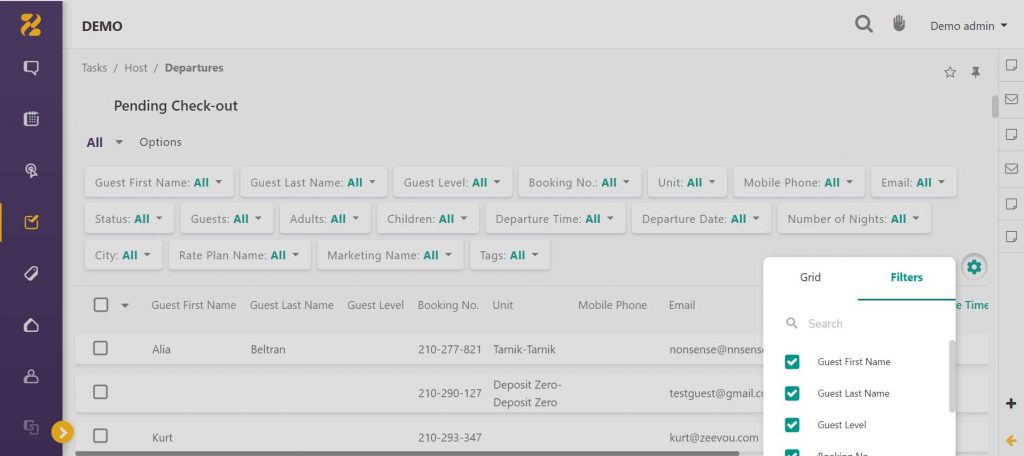 Besides, the Booking section of the Zeevou Hub gives you visualised information about the number of check-ins, check-outs, etc., in a daily, weekly, monthly, quarterly, and yearly manner.
Our PMS also presents various real-time financial outlines that include the records of incomes and expenses. In addition, Zeevou offers automated profit summaries for hosts and investors, which can be separated based on the particular contract and deal template.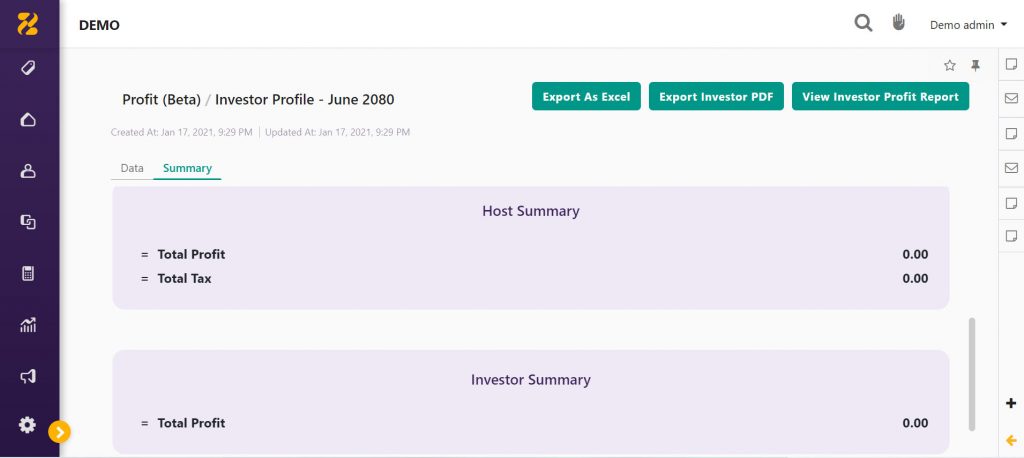 Unlock the Secret to Profitable Vacation Rental Investments: Zeevou's Property Deal Analyser
Zeevou has also developed a free property deal analyser, taking the guesswork out of your short-term rental analysis and allowing you to quickly and accurately evaluate your business profits.
There are several benefits of using this vacation rental income calculator:
Accurate data: Our property deal analyser provides accurate and reliable information about your property's earning potential.
Time-saving: It eliminates the need for manual calculations, saving you valuable time and energy.
Error reduction: It reduces the risk of human error, which can lead to inaccurate results and poor decision-making.
Better decision-making: It allows you to make data-driven decisions about pricing and other aspects of your vacation rental business.
Optimising earning potential: It can help you identify opportunities to optimise your revenue and increase your earning potential.
Easy to use: It does not require any technical knowledge to use. It is a web-based and user-friendly tool.
Downloadable results: It provides downloadable file results, allowing you to keep records and easily share information with others.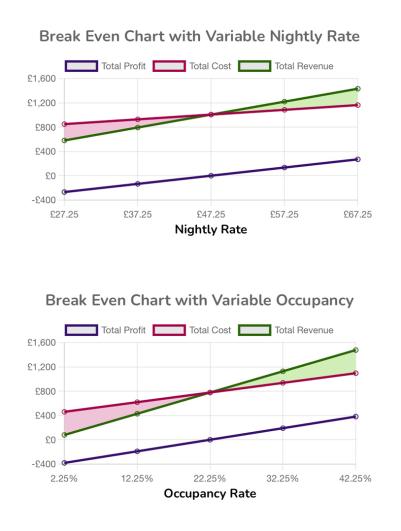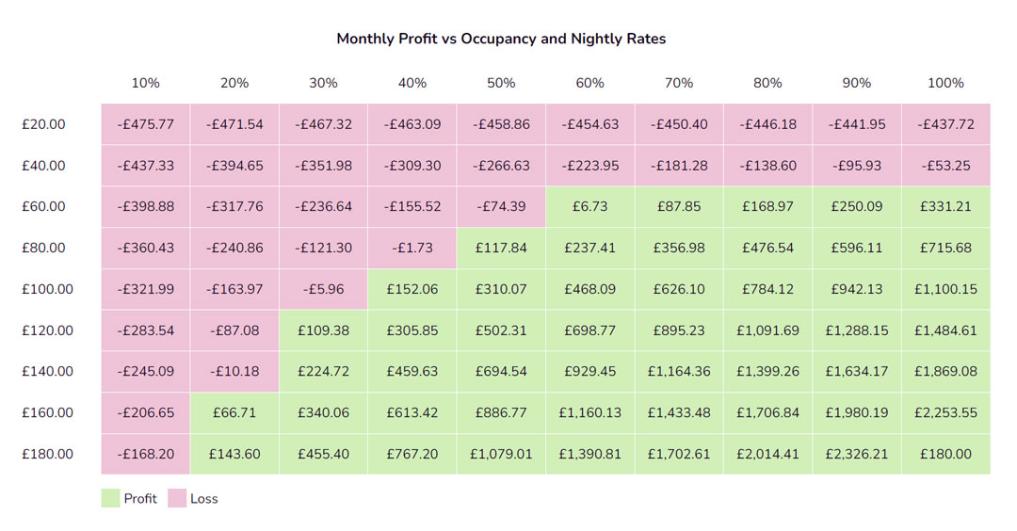 How to Make the Most Out of Property Management Performance Reports
As less time is spent collecting information, more time can be used analysing it. However, even with these numbers in hand, how can you use them to enhance the efficiency of your vacation rental? Compiling a savvy report is an art in itself. Along with analysing evidence, you need to know what it means and when to use it.
Take time to discover how you can prepare a top-of-the-line property management performance report:
Get the Best Data Source
Before creating your vacation rental performance report, invest some time in examining the source of the data. The quality, validity, and accuracy of your reports are determined by where your data came from.
Global platforms like Airbnb, Booking.com, and Vrbo are the biggest aggregators of vacation rental statistics. Yet, the most complete and reliable booking information is accumulated right in your Property Management System. While poor-quality figures lead to unreliable outcomes, receiving separate pieces of information from various sources is another challenge. Thus, it would be ideal if all property managers could get their statistics from an all-in-one system.
By implementing a fully integrated PMS, your accounting and administrative teams can log information correctly, providing a clear picture of your business. Also, all-in-one solutions eliminate the need for manual reporting and the need to match up details from different databases.
Keep in mind that you still need records from third parties in order to track market trends and analyse competitors.
Understand Your Report's Purpose
The key objective of a property management performance report is to provide you with a clear overview of your progress. However, you should think about how to use this resource more specifically. It is beneficial to narrow down and concentrate on a particular area to maximise the effectiveness of the exercise. For example, drive forward a priority goal and evaluate the related area of your short-term rental business.
As a property manager, you must take time to assess your company's efficiency as specifically as possible and make the necessary changes.
Decide What Metrics to Use
Measurements are somewhat determined by the PMS you use, but it's best to choose the relevant filters when creating statements. As well as sorting data, you may find that adding a filter improves your analysis by displaying to-the-point information.
Property management performance reports can encompass a wide range of items and factors. However, these figures can convey the most meaningful information if you ask the right questions. A clear outline of important measurements can inspire managers and departments to produce more applicable records.
Choose Your Report Frequency
The frequency of reports is just as important as their quality. The first step in analysing your business efficiency is determining how often to do so.
It is generally recommended that property management performance reports should be issued monthly, quarterly, and annually. To examine the performance of a vacation rental business, it could be overkill to produce daily or weekly records. Getting reliable insights requires both internal (PMS) and external (third-party) sources and a minimum of a one-year history of bookings – a data set of two to three years will yield much better results.
A Property Management System can automatically deliver KPIs details. They can set up reporting on your behalf, ensuring that you never put off reporting due to reasons like lack of time and complexity.
Act Based on Analysis
This is the end of the process of creating an insightful property management performance report. The key to gaining insights from such statements is to devote time to analysing and acting upon them.
Property management reports can assist in developing growth strategies, enhancing efficiency, improving weakness areas, and maximising opportunities. A well-written report helps the analysis, but property managers must also have a broader understanding of industry trends. Hence, it is always wise to read up on the trends, challenges, and opportunities of the upcoming year.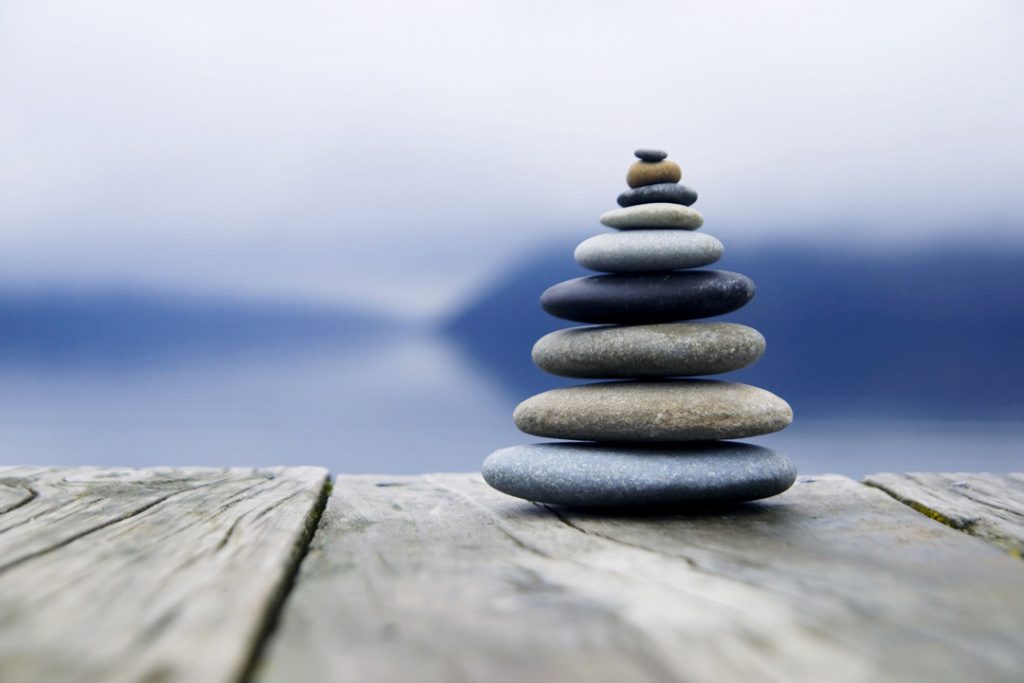 Property management performance reports, including real-time and dashboard reporting, enable data access without delay. Because such statistics are updated regularly, businesses can verify their accomplishments by viewing the most recent results. A PMS can be a good information database that facilitates accessing accurate details anytime needed.