Booking pet-friendly vacation rentals is becoming increasingly popular among travellers. As a property manager, it's important to cater to the needs of your guests and provide them with a positive guest experience. One way to do this is by automatically upselling pet fees for your vacation rental. By automating the process, you can increase revenue and provide a more convenient and personalised booking experience for your guests.
Best Practices for Automating Pet Fee Upsells
There are a few ways to automate upsells for your vacation rental property. Here are some suggestions:
Use a Property Management System to Automatically Upsell Pet Fees
A Property Management System (PMS) can automate many aspects of your vacation rental business, including upselling. As an example, Zeevou's Upsells feature enables you to effortlessly increase your revenue by offering additional services to your guests.
Zeevou allows you to automate the upselling of additional services on guests' bookings through your direct booking website. Moreover, you can associate upsells with bookings you receive through one of the 200+ OTAs that Zeevou integrates with. Upsells can be associated with any specific property, set for approval from the host, and displayed with some images.
Additionally, upsells can be introduced to guests as part of the booking confirmation process. Thus, guests are free to choose extra services before finalising the payment. In this case, you won't need to set various rate plans, for example, for your Booking.com listings to determine which services are included. And no extra service commission will be charged.
Use a Booking Platform with Upsell Functionality
Many listing sites, such as Airbnb or Booking.com, have built-in upsell features that allow you to offer additional services. You can set up packages or add-on services which guests can select when they book your property. However, most booking platforms charge service commissions for upsells, resulting in additional costs for you.
Use Email Marketing to Automatically Upsell Pet Fees
You can set up automated email marketing campaigns that offer additional services to guests before and after their stay. Using segmentation, you can offer relevant upsell offers to different guest segments, such as families or business travellers. Another strategy is to send targeted upsell offers to guests based on their booking history or preferences.
Use an Upsell Automation Tool
There are many software solutions available that can help automate your upsell process, such as Upstay or Charge Automation. These tools can help you increase revenue by offering relevant upsell options, including pet fees, to guests during the booking process or before and after their stay.
Use a Chatbot to Automatically Upsell Pet Fees
You can set up a chatbot on your vacation rental website or social media channels to automate upselling pet fees. The chatbot can offer additional services to guests based on their needs or preferences and provide a seamless booking experience.
Strategies for Communicating Pet Fees to Guests
When automating pet fee upsells, it's important to keep a few things in mind to ensure that the process is effective and efficient:
Stay Transparent
Be upfront about the pet fees on your website, in the booking confirmation, and in any other relevant communications. Be clear about the fee and the conditions under which it applies.
Provide a Clear Rationale
Help guests understand the reason behind the pet fee, such as the costs associated with cleaning and maintenance of the property after pet use. Providing a clear rationale can help guests see the fee as reasonable and fair.
Use Positive Messaging
Frame the pet fee as a way to support a positive guest experience rather than simply as a charge. For example, you could emphasise that the fee supports the provision of pet amenities or other services that will enhance the guest's stay.
Offer Value-Added Services
To offset the pet fee and create a positive impression, consider offering additional pet-related services or amenities. This can include complimentary pet treats or a list of nearby pet-friendly attractions.
Be Responsive to Guest Concerns
Be prepared to answer questions and concerns about the pet fee from guests. Provide relevant information and a clear process for resolving any issues or disputes related to the fee.
Make the Booking Process Easy
To maximise the chances that guests will take up your upsell offers, the booking process should be as easy as possible. If you're using a PMS, make sure that the booking process is streamlined. For instance, ensure your guests can reserve any additional services during the booking process and pay for all associated fees and their accommodation in one transaction.
By communicating pet fees clearly, fairly, and positively, you can help ensure a positive guest experience and minimise complaints or negative reviews related to upsells.
The Importance of Automating Pet Fee Upsells for Your Vacation Rental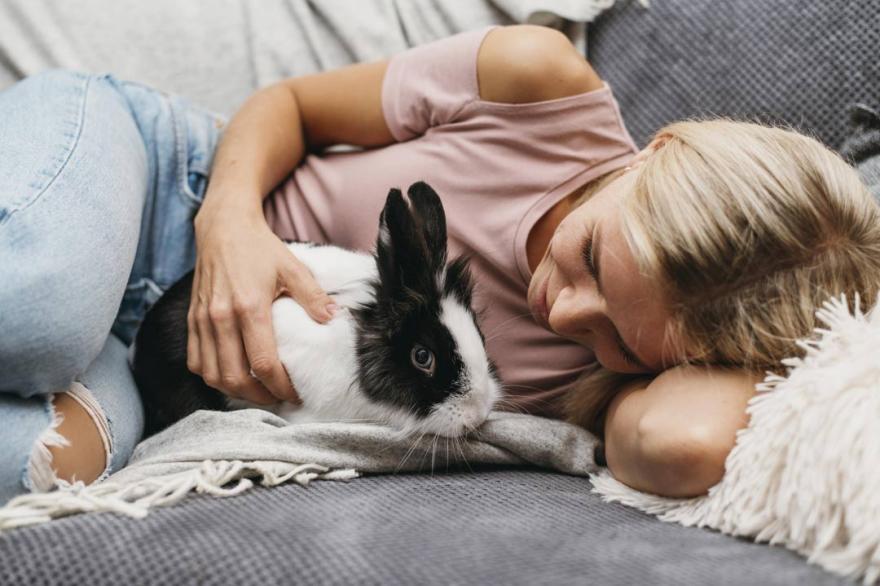 Automating pet fee upsells for your short-term rental is essential as it:
Increases Revenue
By automating pet fee upsells, you can increase revenue for your vacation rental business. Offering an upsell during the booking process can provide an additional source of income for your company.
Provides Convenience
You can provide pet owners with a more convenient booking process by automating pet fee upsells. Guests can easily see the additional cost of bringing their pets and choose the service during the reservation process, without the need for additional back-and-forth communication.
Saves Time
With automated systems in place, you can easily offer upsells without needing to manually manage the process. This can free up time for operating other aspects of your vacation rental business.
Enhances the Guest Experience
Upselling extra services can enhance the guest experience. When offering a pet-friendly option, you can cater to the needs of pet owners and provide a memorable stay for them.
Offers a Competitive Advantage
In a crowded vacation rental market, upselling extra services can give you a competitive edge over other rental properties. By offering a pet-friendly option and automating the upsell process, you can attract more guests and increase occupancy rates. Pet owners may specifically look for pet-friendly accommodations when travelling and are more likely to choose your vacation rental if you offer such options.
Encourages Repeat Business and Referrals
A positive guest experience can lead to repeat business and referrals. Offering extra services can create loyal guests who are more likely to return and recommend your property to others.
There are many ways for vacation rental owners and managers to automatically upsell pet fees. By incorporating this feature into their booking systems, proprietors can streamline the process of charging additional fees for pets and provide a more seamless experience for guests.
Featured Image by pch.vector on Freepik