Last year, Airbnb announced an update for hosts retiring the ability to send emails through Airbnb to guests, effective in early August 2020. Airbnb would take away this essential tool for communication even though those were only alias emails.
What remains of communication is Airbnb messaging using plain text and calling the guests after the payment is made. 
According to Airbnb: 

* You will still be able to connect with your guests, either via direct Airbnb messaging or using their phone numbers after the payment is done. 

* You will also have other ways to share information with guests. For example, you can still include info like house rules and check-in instructions directly on your listing. This means guests can get these essential details without needing you to send documents every time. 

* Airbnb knows some hosts previously used the Airbnb guest email feature to send documents to guests to comply with local laws or HOA agreements. If you need to share these types of documents, you can send links in Airbnb messaging. 

* You can also fill out an attestation form to continue using the email alias feature, but Airbnb recommends that you use links in messaging whenever possible.
Airbnb Said.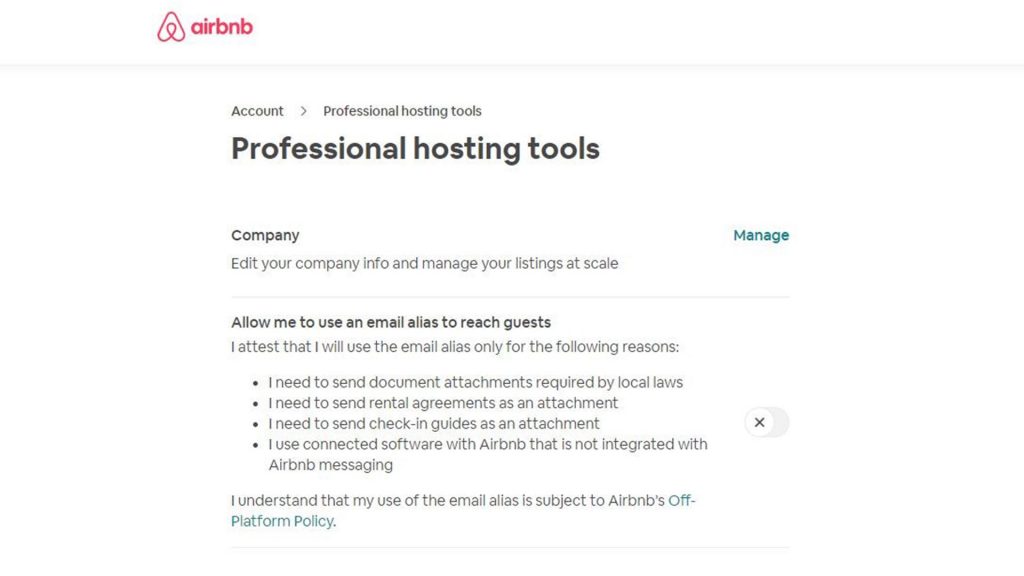 Sending Email to Guests Outside of the Airbnb Platform? 
According to Airbnb's off-platform Policy, Airbnb may suspend or permanently deactivate a person's account because of violating the policy. The violation might be asking guests' phone numbers or contact information to discuss a reservation before booking confirmation. 
Airbnb has retired the ability for hosts to send unique and anonymous emails through Airbnb in August 2020. You are not allowed to find other ways to facilitate your communication. It is because the following behaviours are prohibited: 
Getting feedback off of Airbnb
Asking guests for contact information before booking
Asking guests for contact information after a booking or misusing contact information provided by Airbnb. However, there are some circumstances under which this is allowed. These exceptions are mentioned by Airbnb, such as if it is legally required, which in many countries it is.
Asking guests to create a separate account or install a third-party app to access their listing
Why Airbnb Review Messages
Airbnb will detect if the host and guest exchange email addresses or phone numbers. It is because Airbnb review messages. 
"Safety of our Hosts and their guests" is the reason for Airbnb to review, scan, or analyse your messages on Airbnb as it has mentioned in its Privacy Policy. Airbnb's main reason for analysing messages is protecting you against online fraud. To have this protection, you need to communicate and pay inside Airbnb.  According to Airbnb:
"Sometimes we may block messages from being sent. We may also suggest or require text to be removed from messages in certain circumstances, such as when we detect words or numbers that include contact information, references to other sites, external links, or content that violates our non-discrimination policy." 
Why Is Airbnb Hiding Links in Messages? 
Airbnb block links sent at Airbnb messaging if there is no booking. Airbnb block links to prevent bookings outside of Airbnb. Anything that could be a website or email address will appear as "hidden by Airbnb". However, some inconsistencies are reported by hosts even after booking confirmation.  
Once the booking is included, and the payment is made, host and guest can exchange phone numbers and links. Airbnb will block the ability again after guest checkout.  
At first glance, you may find it logical that Airbnb allows link only after booking confirmation. 
But, what if you need to show the other units you can offer to the potential guest? Or what if the potential guest ask for lock-down details? Sometimes you have to send governmental links that do not appear in google search?

Airbnb hides phone numbers before the booking confirmation step. Regarding the goal of preventing booking outside of Airbnb. After the confirmation, guest and host can see their phone numbers. Airbnb wants us to use phone numbers in case of emergency and stay within the Airbnb messaging platform. 
Should you not see the registered phone number of the guest after booking confirmation, contact Airbnb and ask them to resolve this bug. 
While a reason for hiding phone numbers is protecting you against fraud, the other reason will be preventing guest and host from direct booking instead of booking through Airbnb. 
How to Send Attachments in Airbnb 
On 17 Nov 2020 Airbnb reported that it is working on allowing hosts to attach documents directly in Airbnb messaging. Currently, you cannot send a PDF or a file attached to a message to include your house manual or any other information. 
Should you want to send the guests your address, you need to describe it in text. The guest can find it in google map or any other application of her preference. After the booking is confirmed, you can send a PDF attachment in the email alias that Airbnb creates for a limited period. 
The ability to send attachments before the booking confirmation step is crucial because then you can send the rental agreement. 
Why do you need an agreement in place with your guest? The rental agreement is essential to educate the guests about your rules. Once you have a signed rental agreement you have limited your liability and you are authorised to use the deposit to cover damages. To download the Sample Terms and Conditions, click here.

Is It Wise to Switch to Direct Bookings? 
Airbnb tends to put barriers in the way of direct bookings by setting new policies and hiding the contact details of your guests. It used to cover their real identity in the form of forwarding an email address that usually ends in "@guest.airbnb.com". 
Airbnb is now going to remove the option of sending emails through its platform and using off-platform tools altogether. Using off-platform tools might result in the suspension of your Airbnb account according to the new policies.
The reason for all these masks might be the power of data which is inherent in direct bookings or connecting guests with hosts. Direct booking stops OTAs and property listing sites such as Airbnb and Booking.com from running as they used to. 
Airbnb is counteracting any effort which may help direct booking endeavors.
How to Build Up your Marketing List for Direct Booking
The day you decide to stop using Airbnb with all its constraints, you need to accumulate a marketing list and provide the toolbox of direct booking. Zeevou Book's unique 5-Step Booking Confirmation Process will help hosts still capture real email addresses, fully automating the collection of guests' email addresses. 
Unlike Airbnb's approach, Zeevou aims to equip you with accurate email addresses. To separate hidden email addresses of guests in OTAs websites from real email addresses, Zeevou has embedded some specific aspects in its software.
During the processing of bookings that flow into Zeevou, guests will provide you with their actual email address. Zeevou also collects consent from guests so that you can use their email addresses for marketing purposes. The guests can unsubscribe from the marketing emails anytime they like.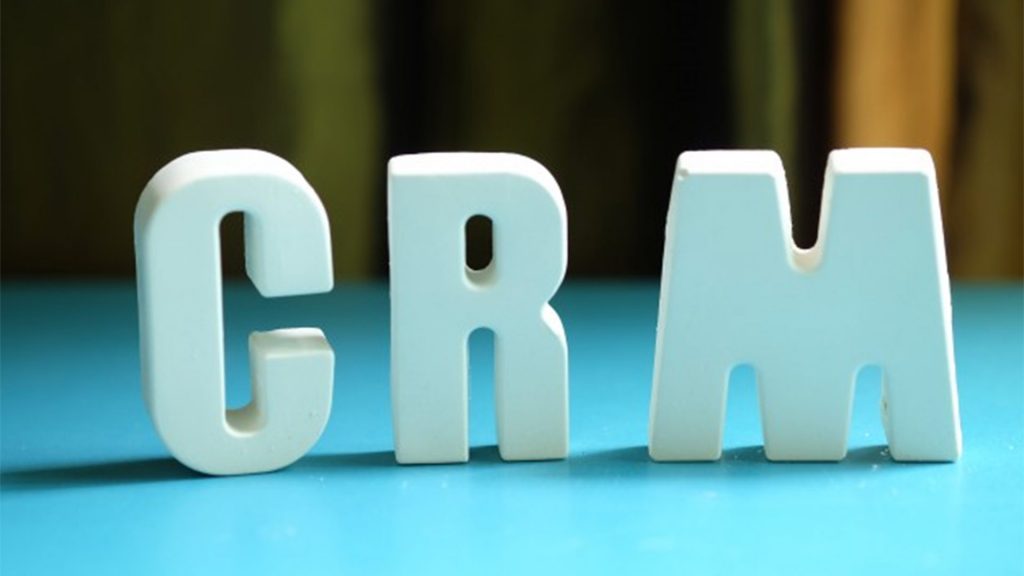 How Can Zeevou Collect Real Email Addresses in the Context of Airbnb Bookings?
Voila! Zeevou will still be able to do that.
We will send a message with a link to guests through the Airbnb messaging API. This message asks them to confirm their booking, as part of which they have to provide their email address. After that hosts can communicate directly with guests if they please. 
You might be wondering what else Zeevou is excellent at. To find out more about Zeevou's features, you can request a Free Demo by clicking here. 
But now where should I show my listings to a broader range of potential guests if it is not Airbnb?
What is the substitute OTA?
Zeevou has developed a commission-free booking platform, Zeevou Direct. It is an entirely free OTA where guests and hosts will communicate and arrange bookings without paying commissions. This is a tool provided by the team behind Zeevou to allow hosts to help each other obtain more direct booking.
Zeevou: The Catalyst for Direct Booking! 
Zeevou is disrupting the vacation rental industry. It seeks to bring about The Direct Booking Revolution! Zeevou has a handful of features and functionalities. This toolbox will help you stop thinking of direct bookings as a far-fetched dream and realise this dream for your own business. Learn how Zeevou is stimulating direct bookings by clicking here—interested in knowing more about Zeevou? Request a Free Demo now!