Your payment gateway integration directly affects the conversion rate on your direct booking website. An efficient payment method will reduce your rental business's commissions, smooth your checkout process and lower your site abandonment rate.
This is why choosing a secure, reliable, flexible, and cost-effective online payment gateway to collect payments for direct bookings is an important step in developing a decent booking website.
How to Choose the Right Online Payment Gateway for My Website
Choosing the payment gateway that fully fits your rental business's needs is a sensitive decision. As a result, you must ensure that you dedicate enough time, energy and concentration to identifying the right payment gateway.
Your payment gateway must provide your customers with a secure, convenient and personalised experience. If it frustrates your prospects during the checkout process or doesn't attract their trust, they'll likely find somewhere else to do their business. Before going out to choose a payment gateway, take your time to carefully review your needs and estimate how much money you're accepting on a regular basis.
Every payment gateway uses different technology and algorithms to process payments. There are a lot of factors to consider when choosing the best solution for your website, including
fees,
card types,
security,
currencies supported,
payment types,
variety of payment methods,
ease of use,
merchant accounts,
compatibility with your platform,
and recurring billing.
Try to choose the gateway that makes a great partner for your business rather than merely fitting your budget allocation. However, when choosing the best one for your property management business, you must consider pricing as one of the highest priority parameters. You must ensure that your chosen solution meets your business's needs, as well as your budget. Otherwise, your profit margin will shrink.
Comparing prices can get complicated as there are plenty of payment gateways with different pricing plans offering various services.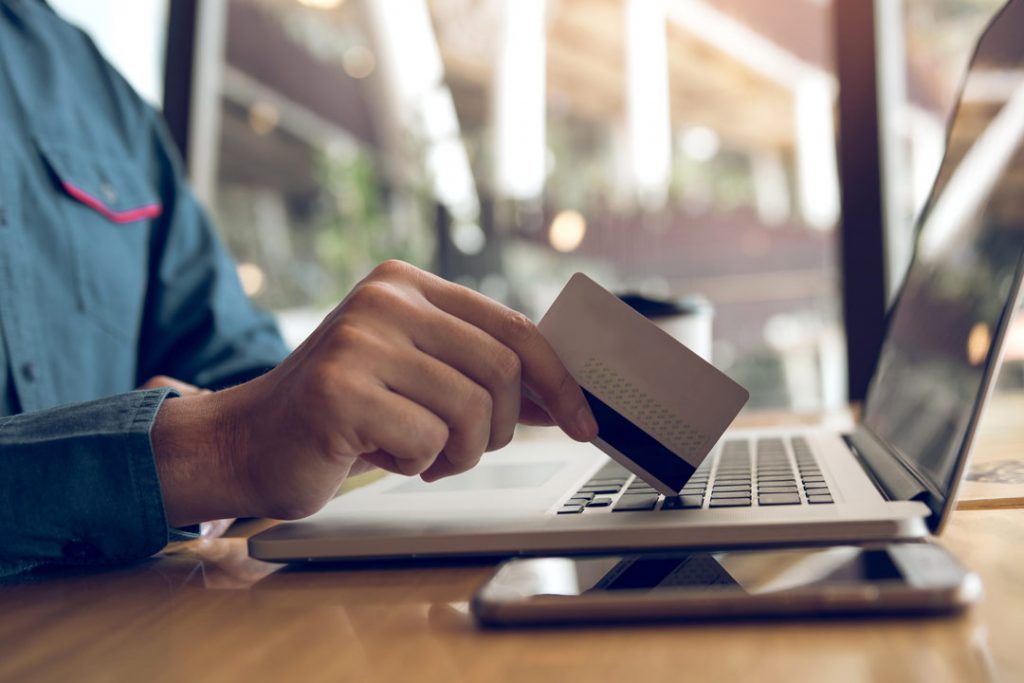 Payment Gateways Costs
When comparing different payment gateways' pricing, you must consider all the direct and indirect costs and fees involved. These costs include initial setup fees, cancellation fees, chargeback fees, per-transaction fees, and monthly subscription fees. To help you get some clarification on these costs, let us go through the most common fees associated with using a payment gateway.
Setup Fee
Setup or installation fees are the costs for setting up a payment gateway on your platform and are charged only once. Many payment providers don't charge any installation fees. However, some services charge a setup fee to start the payment gateway services for your business, either in the form of payment links or integration to your website.
Chargeback Fee
A chargeback is the process of returning false or incorrect charges to a payer of a transaction, typically made by a debit or credit card. Chargebacks differ from refunds or cancellations in the point that when initiating a chargeback, the cardholder doesn't contact the merchant but instead asks the bank to refund their money.
If not managed properly, chargebacks can hurt your rental business and incur hefty expenses. Chargeback fees are one of the most obvious financial impacts of this issue on your profitability.
Every time your payment gateway processes a payment, it charges you a transaction cost. Moreover, if that transaction results in a chargeback, you have to incur a chargeback fee. Consequently, a chargeback easily equals to a sum of transaction fees besides the dates lost to a cancelled booking.
Cancellation Fee
Most payment gateways don't charge a fee for processing refunds. Nevertheless, the initial transaction fee will be lost.
Transaction Fee
Payment gateway providers usually charge a small fee for each successful payment transaction on your website. Transaction fees can be a flat fee, a percentage of each purchase or a combination of both. The gateways with transaction fees are mostly suitable for small or medium-sized businesses.
‍Monthly Fees
Some online payment gateway providers charge you a monthly or yearly fee that does not depend on the amount of use. This fee is a subscription fee you pay a provider to use their service for collecting your payments and is charged even when zero transactions are made.
Payment gateways with monthly subscription billing are mostly preferred by large businesses whose number or volume of transactions reaches a level where paying for each transaction is no longer profitable.
Some gateways combine the two models and charge both a small monthly fee and a fee per transaction.
Payment Gateways Fees Comparison
We've compared the six most reputable payment gateways, which integrate with Zeevou, across factors including setup, chargeback, per-transaction and monthly fees. We've also looked at the currencies they support and the countries they operate in. Use the table below to compare different providers, i.e. Stripe, Elavon, First Data, etc., and decide which is right for you.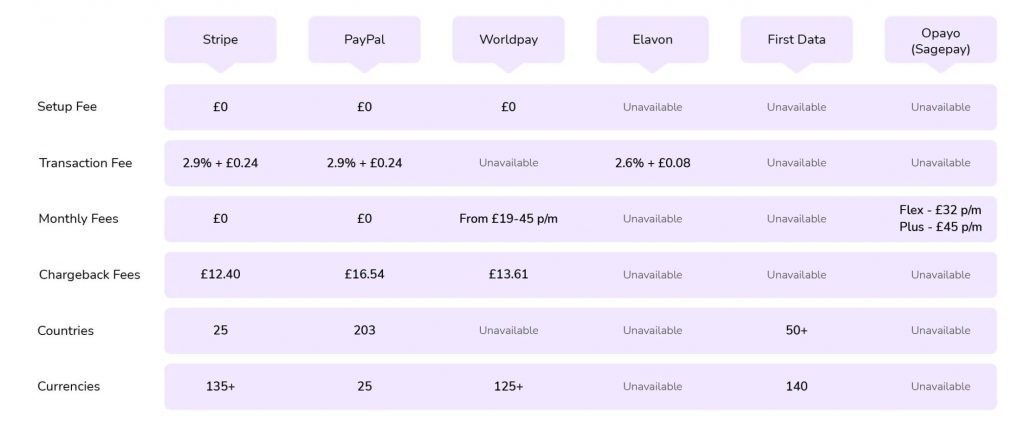 Conclusion
Selecting a payment gateway for your rental business is a crucial task needed to be handled with extra care and meticulous examination. Comparing all the associated costs to a service will pretty much help property managers be more mindful and informed in selecting a gateway with the most efficiency for their business.
Picking a payment platform that seems free or less expensive is a trap that many managers will fall into as they want to minimise their expenses.
The costs of using payment gateways depend on the services they provide. Before you decide on the gateway you will use for your rental business, you'd better set your expectations from a payment gateway, as well as your business requirements, the number of transactions you have and your and your guests' location. Then, you can easily sift through different providers by comparing their rates and choosing the best solution to maximise your profit margins.