Listing your property on a short-term rental website is non-negotiable for the success of your business. Nevertheless, as a vacation rental manager, you have a variety of options to choose from, and picking the best vacation rental website to list your property on seems like a big challenge. Vacation rental websites, also known as OTAs (Online Travel Agencies) might look similar; however, they have some subtle distinctions and each of them can display your property listing in a different way, target different sectors of the travel market, and offer various services and management methods.
Best Vacation Rental Websites
We have put together a list of the 10 best vacation rental websites and the most popular ones; nevertheless, there is no definite answer to the question of the best short-term rental site, and you need to find the one that works best for you.
Airbnb is the most prominent and trusted short-term rental website. This platform, with its well-known brand, has attracted many hosts and guests. So, your listings will be viewed by many potential guests.
When you host with Airbnb, they only charge a tiny service fee of 3% on the booking subtotal. What's even better? The booking subtotal includes the nightly price and any extra fees you might add, like a cleaning fee. And here's the best part: it doesn't include Airbnb's own fees and taxes.
Guests typically might see a service fee of approximately 14% on the booking subtotal. These fees play a vital role in supporting Airbnb hosts and keeping their operations running smoothly.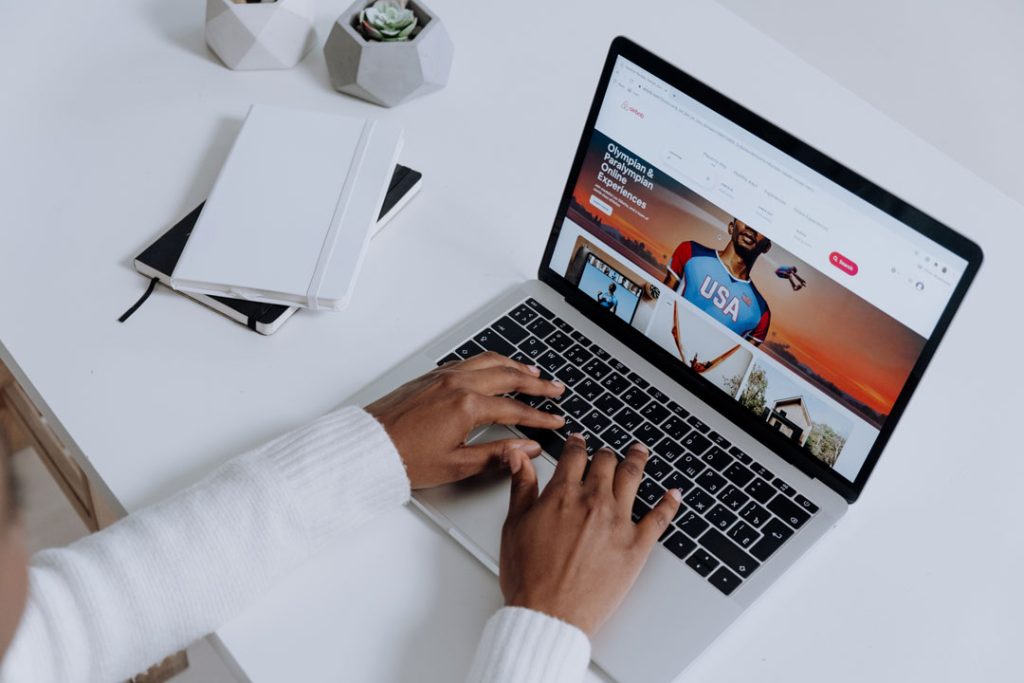 Booking.com is one of the largest travel booking websites which can increase your brand exposure.
You need to pay a 15% commission fee for each booking. However, you can use Booking.com's Commission Calculator to get an estimate of how much commission you will be charged for your specific listing.
Apart from making reservations, this channel offers flights and rental cars to get your listings in front of a wider audience.
One of the best short-term rental websites for listing is Vrbo, which provides accommodations in 200 countries across the world. Furthermore, this platform offers facilities sought by families and kids.
Vrbo has two options for hosts to pay their fee; per booking or an annual subscription of $499. For the first option, hosts must pay a 5% commission with a 3% credit card charge per booking.
Expedia is an online short-term rental platform based in Seattle, United States. The website offers airline tickets, hotel reservations, car rentals, cruise ships, and vacation packages. In addition, Expedia provides different types of accommodation, allowing guests to sort them based on their needs.
When you partner with Expedia, they only ask for a small commission fee, typically ranging from 10% to 30% of the booking subtotal. And what does that subtotal include? It's the nightly price plus any extra fees you might add, such as a cleaning fee. You can enjoy peace of mind knowing it doesn't cover Expedia's own fees and taxes.
With over 11 million offers in more than 200 countries, HomeToGo brings together listings from fantastic platforms like Airbnb, Booking.com, Vrbo, and Expedia. That means guests can effortlessly search and compare options from a variety of sources, all in one place!
Their Split Fee Model includes a tiny 3% commission per booking from you. As for your guests, they'll see a variable fee based on HomeToGo savvy pricing strategies. With the Host-Only Fee Model, they deduct a reasonable 15% commission per booking from your payout.
TripAdvisor is an online travel platform offering hotel and vacation rental reservations, rental cars, lodging, and restaurants. Listing on this platform will distribute your rentals across the world. So, it's one of the best places to list your properties.
Moreover, TripAdvisor is famous for its fantastic comparison feature, boasting a whopping 1 billion reviews covering hotels, restaurants, vacation rentals, and tourist attractions.
And here's the cherry on top: for hosts, the deal is sweet and simple. You're looking at just a 3% commission fee per booking.
FlipKey, owned by TripAdvisor, welcomes travellers to a diverse world of property options – from cosy apartments to spacious houses, charming cabins, and luxurious villas. With listings extending across more than 190 countries and territories, FlipKey opens the door to a vast global audience of potential guests.
As a host, you'll pay a commission ranging from 8% to 16% of the booking subtotal. That subtotal covers the nightly rate and any extra charges, like cleaning fees. The exact rate you pay depends on a few factors, such as your property's location, type, and cancellation policy.
Homestay.com is a welcoming short-term rental platform that offers travellers the chance to reside in the homes of hospitable locals, enriching their cultural experiences and fostering new connections. With over 100,000 listings spread across 180+ countries, hosts enjoy the privilege of reaching a diverse, international audience of potential guests.
Homestay.com charges the host 15% per booking. Homestay.com is dedicated to providing around-the-clock customer support, available to hosts and guests whenever needed.
Atraveo, renowned for its prominence in the European short-term rental market, welcomes you to a collection of distinguished listings spanning over 50 countries and territories. With a curated selection of apartments, houses, cabins, and opulent villas, Atraveo offers travellers a diverse range of premium rental options.
When you host with Atraveo, a standard 15% commission, plus VAT, is applied to the booking subtotal. The booking subtotal includes the nightly rate and any supplementary fees, such as the essential cleaning charge.
For travellers in search of a truly exquisite vacation rental experience, OneFineStay is the name to remember. OneFineStay is a hospitality company and is part of the Accor hotel chain. This website provides 5000 properties (homes, villas & chalets) in London, New York, Paris, Los Angeles, Rome, etc.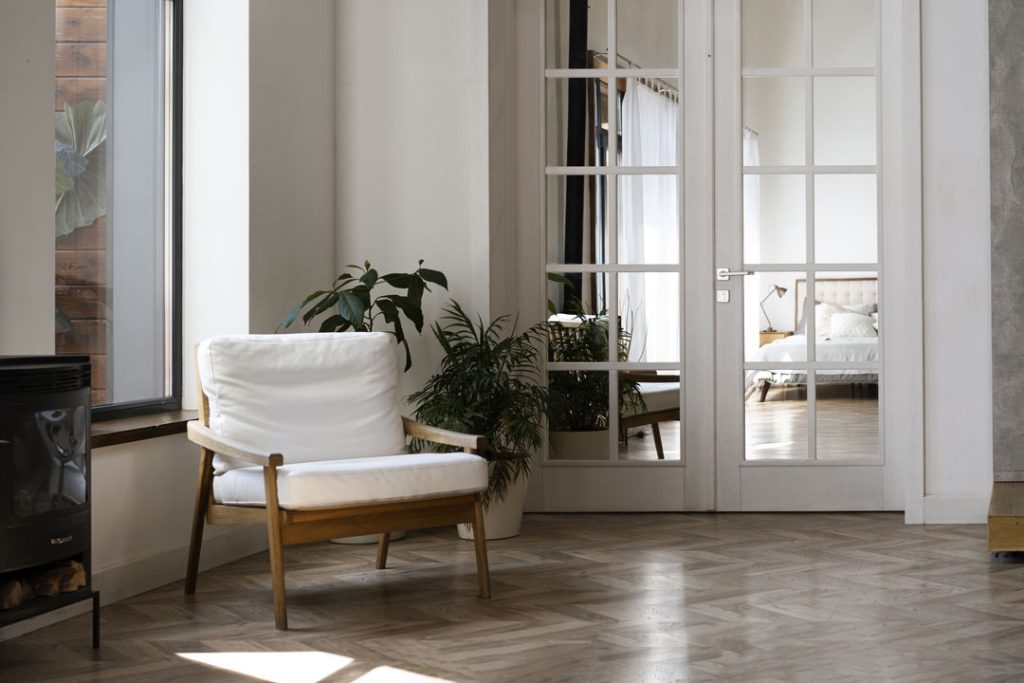 Hosting with OneFineStay comes with a 15% commission fee based on the booking subtotal. That subtotal includes the nightly rate and any additional fees, such as those for a cleaning service. 
What Are Some of the Criteria to Choose the Right Short-Term Rental Website for Listing?
As a wise and pragmatic vacation rental manager or a serviced apartment operator, try to find the best short-term rental website to advertise your property on and connect with the right potential guests. You can narrow down your list of options using the following criteria:
· Fees and Payment Options
The cost of using rental listing sites could be of utmost importance to you. Some booking websites are free to use while others charge commissions, guest fees, host fees, and listing costs. Some OTAs charge you and your guests a hefty commission, and you have to find out if they are even worth the money and energy.
· Your Business Goals
There are numerous vacation rental websites competing in the industry, yet as a smart vacation rental manager or a property owner, you must pick the ones that are aligned with your business strategies, desired guest experience, and growth plans.
· Type of Property
You can choose your vacation rental website, and identify your target audience and the types of guests you want to attract based on your property type. Some OTAs specialise in marketing specific sorts of vacation such as beach vacation, mountain vacation, water-sports vacation, business trip, pet-friendly, family and kid-friendly vacation rentals.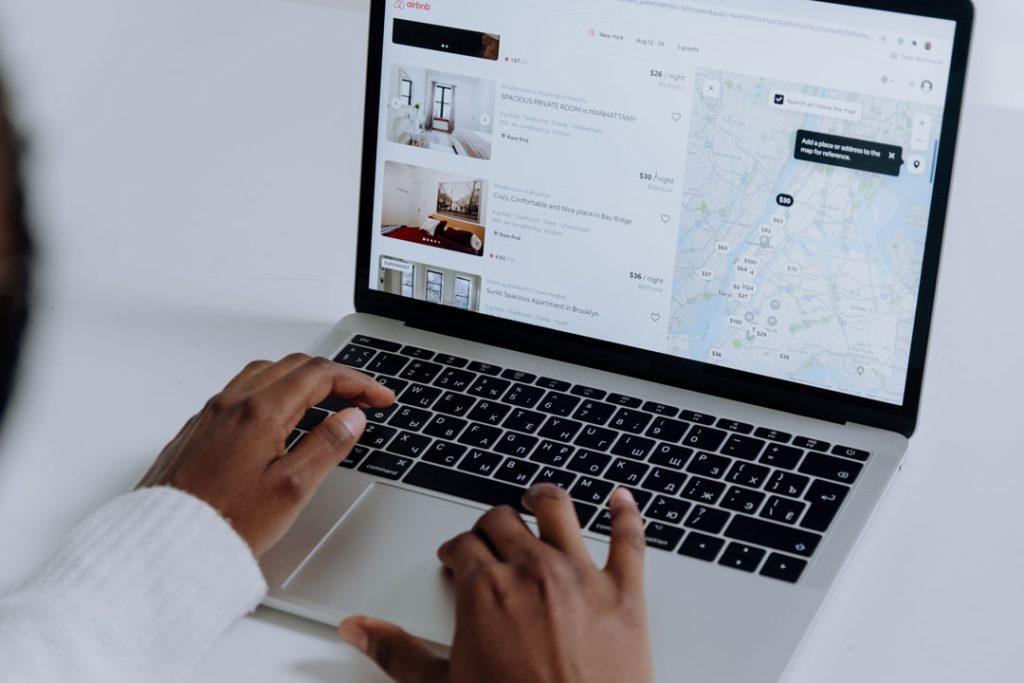 · Type of Accommodation
Where you decide to list your property will determine your prospective guests and the kind of accommodation you offer. Most OTAs meet the needs of the majority of people and target the mainstream forms of rentals; however, there are some online booking websites which focus on a specific group of properties like luxury villa agencies to market world-class luxury villas or couch surfing sites which offer staying with locals around the world. Targeted exposure reduces competition and ensures your property stands out.
· Destination and Popularity in Your Local Market
Some OTAs specialise in a particular destination or geographic area, or attract travellers from specific nationalities. Your rental's location can determine the OTAs that work best for you. You must find the sites that work best in your country or area and are popular with people looking for accommodation in your location. In addition, figure out the prospective guests of your vacation rental, and find out which demographics they are coming from and choose your OTA based on their preferences.
· Support Team
Opt for an OTA with an efficient, multi-lingual support team available 24/7. Make sure the OTA you choose has professional and tech-savvy staff who can help you with the software, booking issues, and provide business consultations.
Final Advice
1. Don't Rely Too Much on OTAs
Count on OTAs as a part of your marketing strategy, not as its nucleus. You don't always have to share your profit with them. Maximise your occupancy and direct bookings, and hence your profit margins by investing in your own direct booking website. Keep control of your own branding and marketing strategies and increase your repeat bookings by fostering relationships with your guests.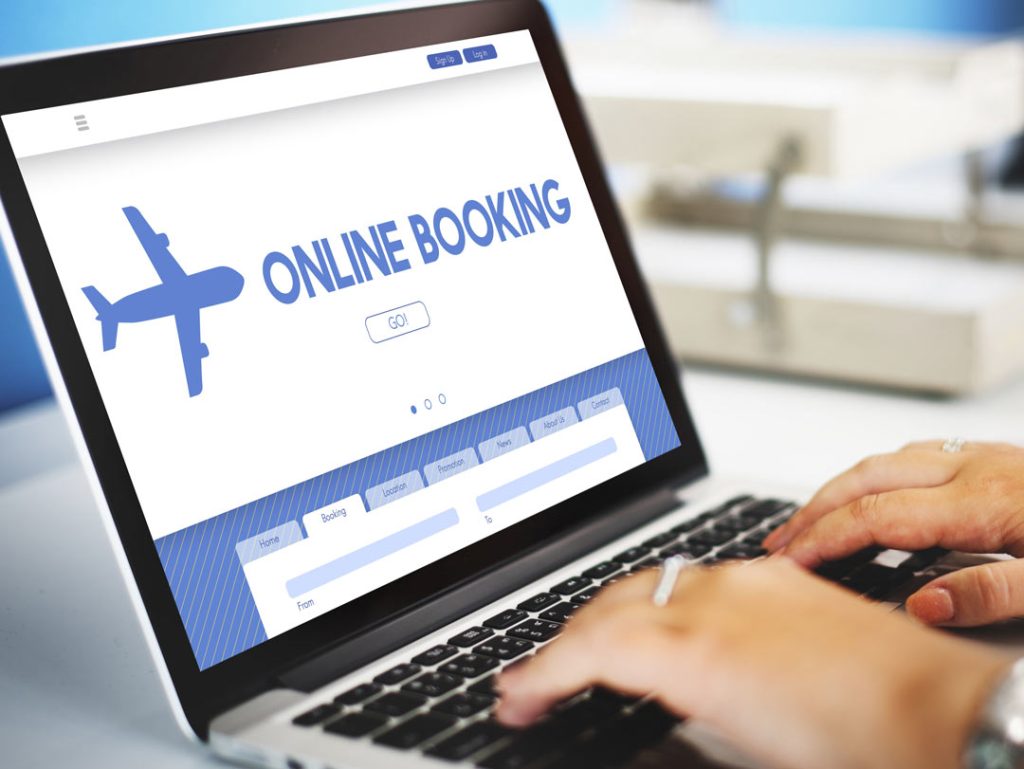 Zeevou is the pioneer of The Direct Booking Revolution! We believe that it is the time to maximise your occupancy, direct bookings, and your profit margins by investing in your own direct booking website and diminishing your dependency on OTAs. Zeevou offers free direct booking websites equipped with a built-in booking engine that allows guests to place a reservation instantly. Zeevou's SEO-friendly direct booking website, integrated with top analytic tools, enables you to boost your direct bookings.
2. List Your Properties on Multiple Online Booking Websites
Expand your visibility and reach new markets by listing your properties on multiple vacation rental websites. The more the exposure, the more potential guests you can reach. Have a balanced, multi-channel marketing strategy, and list your vacation rental on vacation rental websites of your niche, as well as on big OTAs and reach out to people looking for specific kinds of accommodation to increase your occupancy rates.
Zeevou offers solutions tailored to your real needs at every level. Zeevou's channel manager enables you to manage your properties with the highest degree of automation by pushing your rates & availability in real time to over 200 channels.
 3. List Your Properties on Commission-Free Vacation Rental Websites
Thanks to OTAs, property managers have been able to reach many potential customers and generate more bookings in recent years. However, a big portion of the rental managers' profit is eaten out by OTAs, and accommodation providers are tired of being dependent on dominant property listing sites.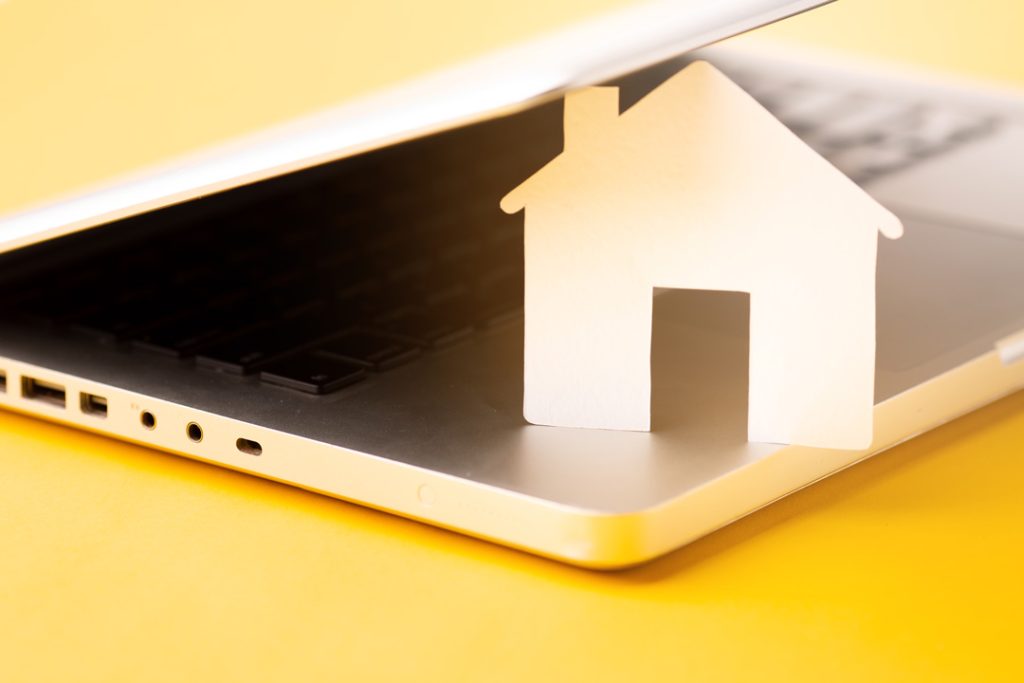 Therefore, it is the right moment to change the game rules and say no to hefty commissions. Vacation rental managers need to take an extra step and join the no-commission booking movement which is a key building block to the growth and success of vacation rental owners and the future of the industry.
Zeevou Direct: Your Gateway to Commission-Free Direct Bookings
As one of the biggest advocates of the commission-free booking platforms, Zeevou offers its own zero-commission booking website, Zeevou Direct, to realise The Direct Booking Revolution! Property managers can advertise their properties for free (no set-up costs, no annual costs, no commissions) on Zeevou Direct to get even more direct bookings simply by signing up to Zeevou and signing up for the free plan which gives you access to a wide variety of unique features of our PMS, channel manager and booking engine.
Zeevou Direct, Zeevou's commission-free property listing website, has been featured in The New York Times and CNBC as a remarkable platform for direct bookings, in which the hosts and guests can get connected and communicate with each other without paying a single penny.
The New York Times has featured Zeevou Direct as one of the most successful twists on the home-sharing and vacation rental industry because it enables hosts to list their properties on Zeevou Direct and use Zeevou's PMS, channel manager and booking engine in one unified hub. Book a Free Demo here.