Manage your check-ins remotely through Zeevou. Whether you use keysafes, lock boxes, smart locks or KeyNest for remote check-ins, Zeevou can fully automate the process for you while helping you ensure that the risk of damage to your business and your property is minimised to the extent possible.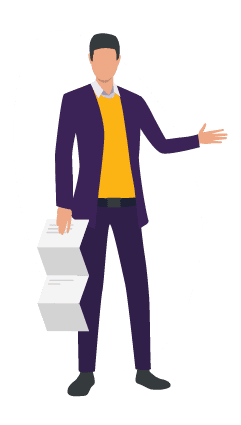 In light of the COVID-19 pandemic, in-person contact increases the risk of coronavirus transmission. Serviced apartment operators, vacation rental managers and even hotel owners are therefore trying to find ways of reducing contact between staff and guests.
While there may be some benefits to welcoming a guest in person through a Meet & Greet or a manned concierge, doing so while observing social distancing norms is difficult and alternatives are thus called for. The hospitality industry is in the lookout for systems that allow fully remote, contactless check-ins, while ensuring that all procedures needed to ensure properties are kept safe can be taken care of.
How Can Zeevou's Contactless Check-ins Help?
Zeevou is at the very forefront of the hospitality industry. Aiming to be the best Property Management System out there, it has been years that we have been working on achieving full automation around operational processes. As part of this, we have developed a fully remote automated booking processing system, which allows you to collect guest details, take payments, sort out security deposits, and verify your guests from the comfort of your home or office.
In the current climate, this has drawn swathes of interest from operators of all sizes, as they seek to implement processes and procedures that allow them to keep running their businesses while making guests feel at ease and reducing the risk of transmission to staff.
Zeevou's Contactless Check-ins allow you to gain a convenient overview of each booking, and the stage of each step in the 5-Step Booking Confirmation Process. This allows you as a host to easily track your arrivals, and to ensure that the correct automated communications go out to the guest right at the point when they should.
Zeevou streamlines check-in management. Once the 5-step Booking Confirmation Process is complete self check-in instructions will be sent out.
Ensure your guests receive all the information they need, when they need it, for an optimal guest experience.