The moment your guests arrive at your property and start exploring their home away from home is the exact time to make your first impression. Why not surprise them with a well-thought-out Airbnb welcome basket? Little gifts always count. Make your visitors feel long-waited-for and remember.
Why Is It Always Good to Get a Gift?
Before you start thinking about offering a welcome basket to your own vacation home guests, you need to find out why people are attracted to giveaways. Learn the philosophy behind this strategy to make the most out of free promotional gifts.
People always like to receive more than what they actually pay for. So, a freebie makes them more willing to spend money on something. This incentive is so tempting that it makes people buy hiking boots they will never wear to get a pair of trendy socks at no cost.
All businesses can take advantage of the power of gifts in their marketing efforts. Customers receiving a giveaway usually feel obliged to reciprocate the favour of the brand by doing something for them in return. As a result, welcome baskets can help you build up your brand and gain glowing reviews and referrals.
The Remarkable Benefits of Welcome Baskets
A well-crafted gift pack decorated with extra care can serve as an ultimate welcoming experience for your guests and make your visitors feel special from the very first moment they step into your rental.
Making your Airbnb more welcoming with a gift box can show your guests that they have a caring host who pays attention to details. As a result of its lasting impression, they turn a blind eye to those minor issues that might pop up during their stay at your vacation home.
Not only does a welcome pack make for an exceptional guest experience, but also the gifts that guests take home always serve as a great reminder of their stay at your Airbnb. It keeps you in your guests' minds, helps you stand out from the competition and brings in repeat bookings in the future.
What Do You Put in an Airbnb Welcome Pack?
If you put some thought into your welcome basket, you'll come up with some unique items that go with the main theme and characteristics of your vacation rental, which your guests will like and use. However, here are 7 Airbnb welcome basket ideas tried and tested by other vacation rental hosts for your inspiration.
1. A Thoughtful Favour Just in Time
Think of what your guests might need when they arrive at your property. Provide them with what pleases them the most after a long day of travel. Your guests will be in need of hot/cold drinks, delighted to have breakfast and food recommendations – rather than having to search the internet – and a comfy place to unwind.
Examples of items in this pack:
a snack (protein bars, nuts, oatmeal packets for breakfast)
a bottle of water, juice, hot chocolate
a discount card for a local cafe or restaurant
a pack of relaxing herbal tea
sleep masks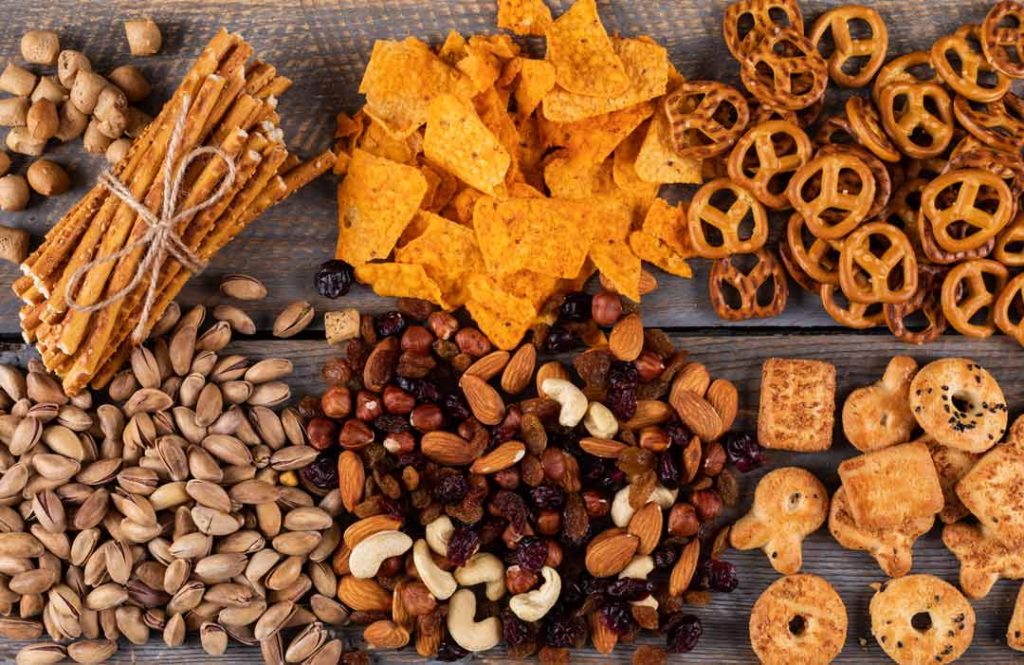 2. Presents for Special Occasions
Sometimes, your guests stay at your property around a particular holiday. They might also be travelling for their honeymoon or celebrating a birthday or a wedding anniversary. Knowing the purpose of their stay can help you add a touch of personalisation to your welcome pack and make a great impression on your guests.
Examples of items in this pack:
birthday balloons and other decorations
a bottle of wine
a beautiful photo frame
decorative candles and home fragrances
Christmas cookies
flowers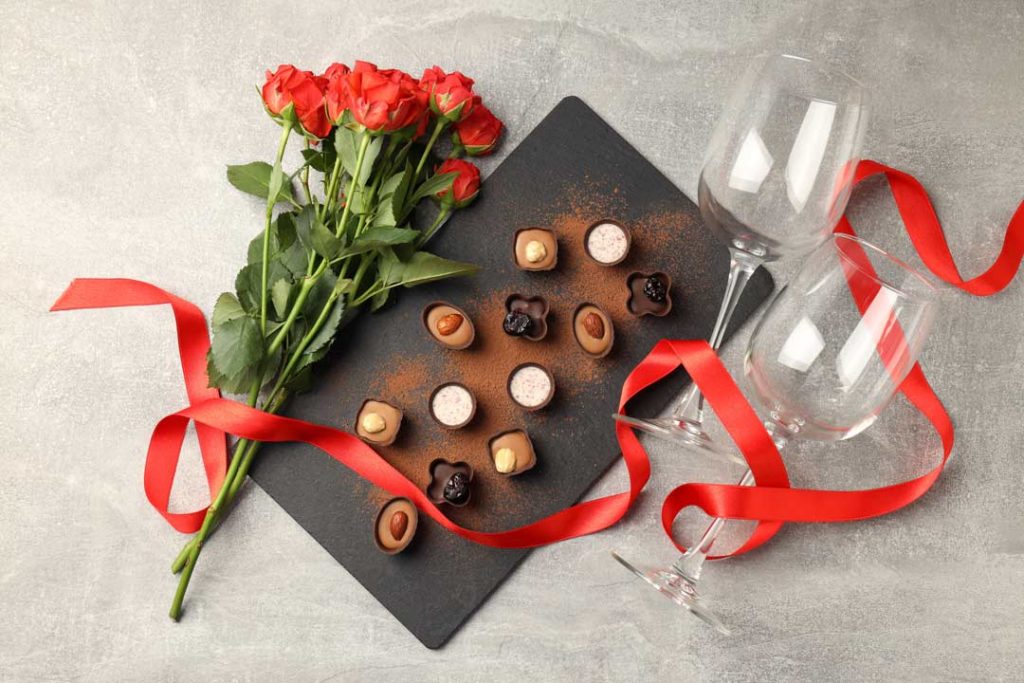 3. A Collection of Local Gifts
Depending on the type of your target guests, you might want to offer them gifts from your town or city to give your guests a look into the local life.
Examples of items in this pack include:
notable foods and drinks
locally roasted coffee, sea salt and spices
chocolates
handmade scented soaps
magnets from local gift shops
4. A Self-Care Package
A self-care basket offering luxurious toiletries conveys an unspoken message to your guests. It shows that you care about them and want to pamper them with a collection of self-care products with calming scents. You invite them to love themselves and experience a delightful deep relaxation while staying at your property.
Examples of items in this pack:
a moisturising hand cream
a bottle of bath salt
a massage oil bottle
scented candles
a lip balm
face masks and under-eye patches
a discount card for a session at a local spa
5. A Treat for the Fury Travellers
Pet-friendly vacation rentals can include a special gift for guests who travel with their four-legged friends. Try to tailor your offerings to your guests' pets as much as possible.
Examples of items in this pack:
dog treats
pet collar tags
cat and dog toys
pet food bowls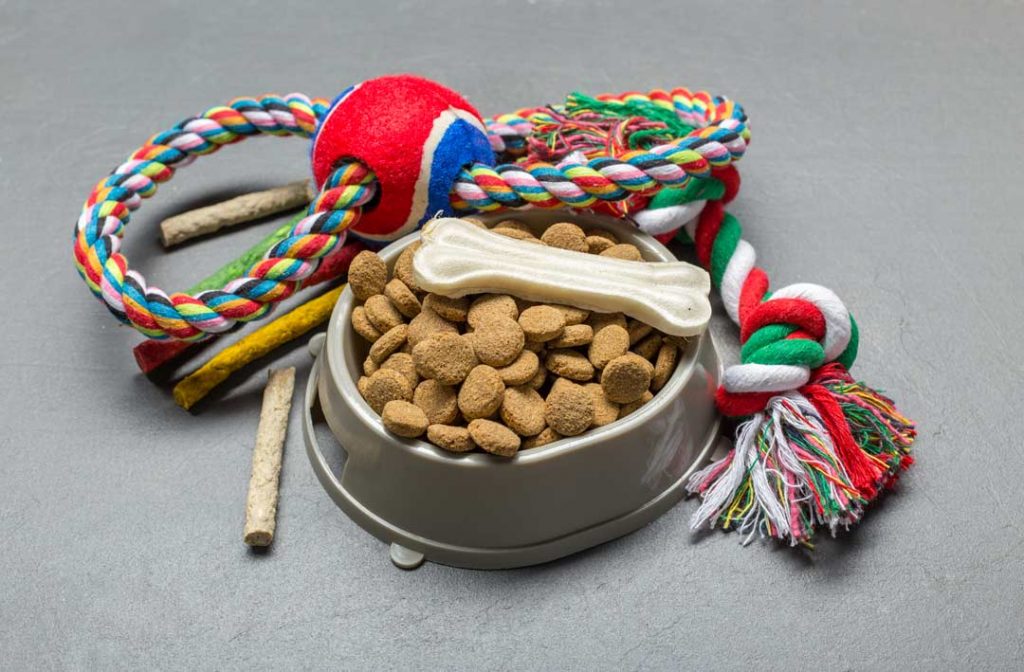 6. The Little Ones' Treasure
If you have a kid-friendly vacation home, don't forget to include a special present for the little travellers. Your guests will love your place more if their children enjoy their stay. Besides, your gift can keep the kids occupied so their parents can experience a heavenly tranquil vacation. They will admire your thoughtfulness.
Examples of items in this pack:
colouring sheets
books
toys
gummy bears, candies
beach toys
play dough
Mystery Gift Boxes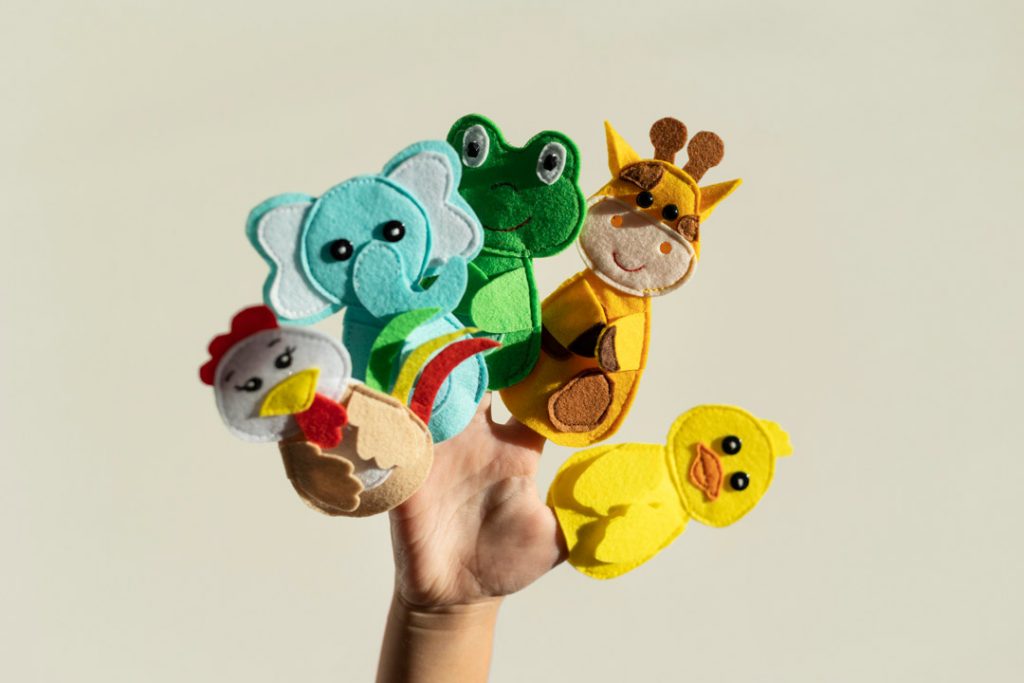 7. A Box for a Family Get-Together
If you have a large vacation home, which is usually booked for family gatherings, it would be smart to offer a welcome basket that can be used and enjoyed by all the family members. Think of the items that can make a family close to each other and engage them in group activities that add toa memorable stay for your guests and their loved ones.
Examples of items in this pack:
microwave popcorn + a Netflix account for a movie night
play cards or board games
puzzles
a barbecue pack
cookies and muffins baking packages
discount cards for the local zoo, an amusement park or museums
Final Tips
Whatever gift box you offer your guests, never forget to include a personalised welcome letter. You might be able to prepare a handwritten note for each set of your guests or have your message printed out on paper with your business logo. Always include your guests' names in the letters.
Choose your branded products from everyday items. Offer products that people use daily like coffee mugs, calendars, tote bags and umbrellas. You can easily print your logo on stickers and stick them on the gift items to make promo products.
Your welcome gifts don't have to be pricey. Choose the items that are long-lasting and buy in bulk. You can find marvellous products even if you're on a budget.
The longer your gifts last, the more your guests will see and remember your brand. As a result, low-quality gifts are not only a waste of money but can also damage your brand image.
The way you decorate your welcome pack has a significant impact on its effectiveness. Search sites like Pinterest for some decoration and wrapping ideas.
Your freebies must match the theme of your vacation rental, time of the year, the type of your guests and the purpose of their travel. You might like to change your gifts for different properties and different seasons. In addition, a basket for guests on a local getaway differs from the one offered to your international tourists on a business trip.
Some property managers mention their welcome basket on their Airbnb listing and even add a photograph. It can sometimes attract guests to listings and act as a determining factor in guests' decisions. Other hosts might prefer to keep it as a surprise to their guests and let them find it out when they read the reviews or upon their arrival.
An Airbnb welcome basket indicates a host's ultimate effort to prove their hospitability. It is a bit of generosity that will go a long way in a vacation rental business' success. However, don't get frustrated if your guests don't touch your welcome pack or don't mention it in their reviews. You have gone far and beyond to exceed your guests' expectations, and your hard work is admirable and will surely yield evergreen results in the long run.