All property owners and managers' ultimate goal is to generate a healthy stream of income. Achieving that might look easy on paper. However, in reality, it needs the knowledge and practice of applying disciplined analytics and valuable data. So, many pricing engines are available to facilitate and boost vacation rental revenue management.
Property managers vastly use pricing tools to help them optimise their strategies and experience a hassle-free and hands-off operation. Yet, they need to receive accurate and reliable information to achieve the desired output.
In a webinar hosted by Zeevou Academy, a panel of professionals from a number of leading (dynamic) pricing providers addressed different approaches to creating a better revenue forecast that leads to better financial decisions. 
This article primarily reflects the valuable opinions shared by the panel on the principles of flawless revenue management.
How to Adjust Metrics for Better Revenue Management
The Most Important Vacation Rental Revenue Management Metrics to Track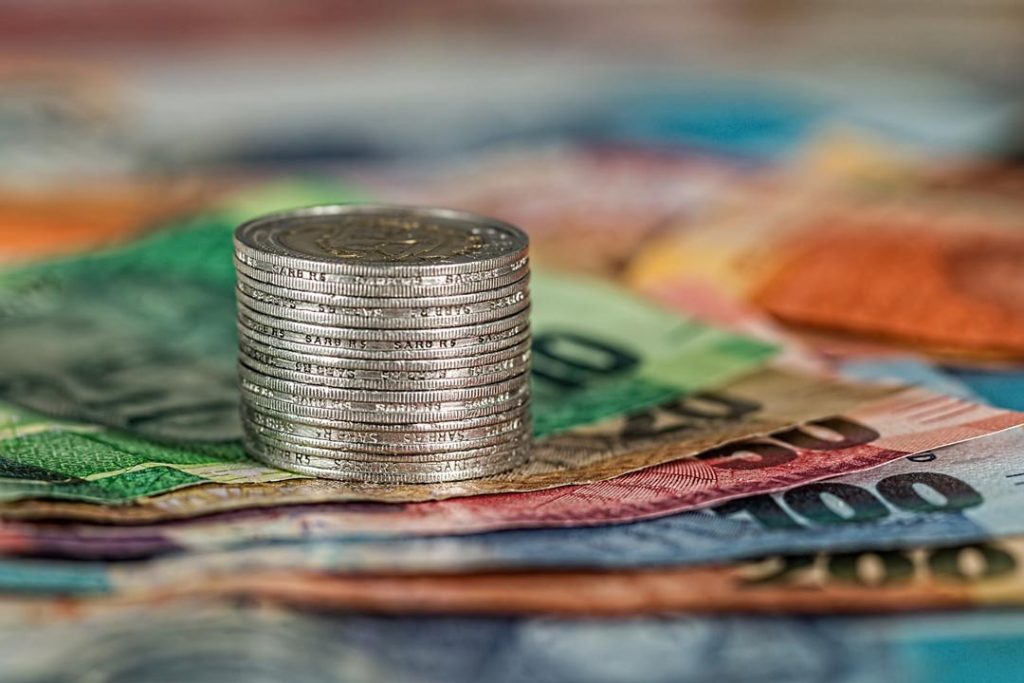 ADR (Average Daily Rate): Quantifies the average payment made by a guest for a single night during a specified timeframe. This metric is calculated by dividing the total revenue generated from sold nights by the corresponding number of nights.
Occupancy Rate: Refers to the proportion of nights occupied during a specific period. It is calculated by dividing the number of nights sold by the total number of nights available for rent within that period.
RevPAR (Revenue Per Available Rental): Provides an indication of both revenue and occupancy levels. RevPAR is calculated by either multiplying the Average Daily Rate by the Occupancy Rate or by dividing the total revenue earned by the number of available rental units during a given period.
The Three Levels of Evaluation for Effective Revenue Management Strategies
Before looking at individual metrics, it is recommended to break down your performance into sub-levels. This way, you can better understand your business's performance in the market and evaluate your vacation rental revenue management strategies.
There are typically three different levels. Once you realise what they are, you can start looking at specific metrics in each category separately.
– 1st Level: Portfolio. This might not be relevant if you have one or two listings. However, as you scale your portfolio, it becomes more important to apply analytics to understand all of your properties' performances.
– 2nd Level: Segmentation. It helps you see the performance of different studios and units in various parts of a city.
– 3rd Level: Individual Units. This level is about analysing your owners' properties and units one by one.
Getting these levels, you can start to divide the related metrics to look into your business's real-time data and also better assess your prior approaches, level by level.
What Tools You Can Use for Vacation Rental Revenue Management?
Pricing Tools
From a strategic point of view, automating your work seems necessary not to be left behind in the fast-paced world of technology. To help with this, many pricing tools are available to make the operational process more manageable for you.
Pricing tool operators can facilitate managing your property revenue and improve the process. They can provide occupancy forecasting, availability forecasting, nightly rate forecasting, and so on.
But, pricing software providers work more effectively when you define your risk strategy to them. As there are so many different risk strategies, choosing the right one could ensure that your pricing software operators accomplish your goals.
Vacation Rental Deal Analyser
A property deal analyser or vacation rental income calculator can greatly aid in defining your risk strategy. By analysing nightly and occupancy rates, along with considering other metrics, it provides a clear picture of your property's profit-making potential. This data can inform you on how to price your property effectively and make better decisions about pricing changes.
Analytics and Reporting Tools
Analytics and reporting tools are instrumental in vacation rental revenue management. They enable property managers to monitor performance, forecast demand, analyse competition, optimise pricing, target specific guest segments, and evaluate overall success.
Your Property Management System (PMS) can give valuable reports regarding your business performance. You can also enhance your understanding by using analytical tools like AirDNA for invaluable market insights.
Different Types of Pricing in Revenue Management
To plan a proper revenue management strategy for your vacation rental, knowing the types of pricing used vastly in revenue management is essential.
Occupancy-Based vs Demand-Based Pricing
Occupancy-based pricing is about considering your business situation regardless of the market trends. As an example, when you set a limitation for the occupancy rate, e.g. 50%, you will start raising prices if your occupancy is beyond 50. And when it is below that limit, you will be decreasing fees.
In demand-based pricing, you look at the market in terms of occupancy or demand data. As a result, unlike the occupancy-based approach in which you study your own portfolio, this approach emphasises studying the market and its dynamics.
The third piece is to look at both and combine them. For example, in a situation like the COVID-19 pandemic, you might see many cancellations coming in the market. However, you may not observe the same trend in your own business. Thus, you should know what is happening in terms of demand and booking in the whole market to make practical decisions and adjust your pricing.
Dynamic and Fixed Pricing
Dynamic pricing at its core is matching demand and supply. It also can be defined as selling a specific unit at different prices based on changes in demand. 
So, dynamic pricing must align demand and supply to optimise revenue for a specific rental type. Employing dynamic pricing around actual demand and booking patterns effectively drives revenue around or even over 20%.
The process of switching between dynamic and fixed pricing is automated with the help of pricing tools. This is a routine process because of lead time changes and price instability.
The myth about dynamic pricing is that you tend to see the average rate throughout the year. You're not necessarily raising rates every day! Therefore, you may get deep down a little bit in the low season. But, in the high season, you start to earn meaningful revenue from each property, and then across the portfolio, which eventually compensates for the low returns of low seasons.
Revenue Forecasting and Backcasting
Forecasting is critical but could be challenging since every day is different from the other. However, accurate forecasting can be achievable through basically pacing market curves, tracking your progress against the curve, and comparing your business with competitors.
Backcasting or down forecasting could be helpful in vacation rental revenue management, offering more accuracy. It is critical to come back and see the data evolving and how it was used as your forecast benchmark.
You may simply be going back to the equation or parameters put into the pricing tool to know where the margin of error is, then optimise it to reflect more realistic data. But, bear in mind that you must not hold too tightly to forecast. What you should align yourself to is the budget and where you want your business to stay in the future.
Historical Data as a Data Source for Revenue Management
You can get access to several valuable sources of data to optimise your decisions. However, you need to ensure reliable data for revenue management decisions; data quality and relevance are crucial.
The typical starting point for pricing management is benchmarking based on historical market data and previous achievements. However, it vastly depends on the type of market. If you are in a fast market, you can look at 2023. Despite this, if your market is somehow slow, the 2022 trend could still be helpful for you.
It is also significant to know which booking patterns can use historical data as a revenue management source of information. For example, seasonality stays are relatively constant, hence can rely on historical data.
On the other hand, the information about what attracts guests at weekends cannot be answered by historical data. So, depending on what sort of information you are looking for, the historical data may or may not be useful.
It is also true that when facing a new challenge that has not happened before, historical data is not much efficient to learn patterns from. Therefore, it is necessary for property managers to stay tuned and constantly tailor their strategies according to real-time market data.
Historical data shouldn't be a solid base or a foundation for pricing strategies. A good pricing strategy looks at historical data to make some predictions. And then relies on current booking patterns to ensure it is responding to the market directions.
You can learn everything you need to know about this topic by listening to Can Historic Data Be Relied on for Revenue Management Going Forward webinar.
Concluding Remarks
Using historical data would be more practical in the revenue management process whilst having an eye on the current market trends since the vacation rental business is not always stable. Moreover, it is crucial to consider other factors like budget and competitor sets to understand your business position in the market.
By understanding various pricing types, efficiently switching between them, and utilising effective tools, you can optimise income and maximise rental profits.
Applying those, you will get to an excellent vacation rental revenue management strategy, which will lead to your ultimate goal – improved revenue.