Managing vacation rentals can be a rewarding venture, but it comes with its fair share of challenges. From ensuring a seamless check-in process to maintaining the cleanliness and functionality of your property, there are countless tasks that demand your attention. Fortunately, the advent of technology has brought forth innovative solutions to simplify these tasks and enhance the guest experience. A good housekeeping app for vacation rentals is a tool that offers a comprehensive suite of features to streamline your operations.
With many apps available, it's crucial to understand the key elements that a good housekeeping app must possess. We'll guide you through each essential feature, providing insights into their benefits and how they contribute to an outstanding housekeeping experience.
What Are the Elements of a Good Housekeeping App for Vacation Rentals?
Housekeeping Schedules
The days of juggling spreadsheets and sticky notes are long gone thanks to housekeeping apps for holiday rentals. With the help of these apps, property managers can easily design and carefully oversee detailed housekeeping schedules for every property in their portfolio.
The software offers a unified platform where organising cleaning activities is simple. Every step of the cleaning process, from deep cleaning the bathrooms to changing the bedding, can be precisely identified and delegated to particular housekeepers and cleaning employees, assuring accountability and effectiveness.
This app also allows hosts to specify the frequency and duration of each cleaning session. Whether it's a quick turnaround between back-to-back bookings or a routine cleaning session during a guest's stay, you can adapt the cleaning schedule to the unique needs of each property.
It also enables hosts to view the assigned tasks, track their progress, and make any necessary adjustments in real time.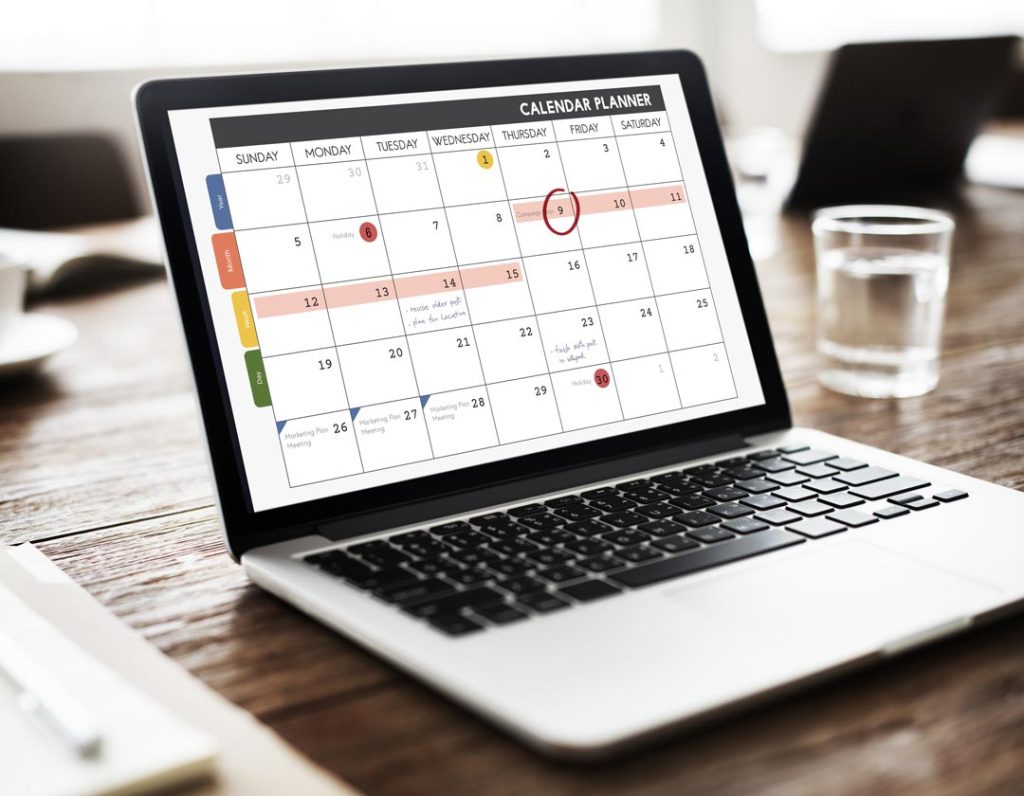 Task Management
At the heart of a good housekeeping app for vacation rentals lies a robust task management feature. It empowers housekeepers and cleaning staff with efficient tools to streamline their work and ensure nothing is overlooked.
With this feature, housekeepers gain a comprehensive view of their assigned tasks, neatly organised and easily accessible within the app. As housekeepers dive into their tasks, the app allows them to mark tasks as complete. The real-time updates ensure that the property manager has instant access to task progress. So, they stay informed and address any potential bottlenecks or issues promptly.
However, the task management function does more than merely mark off jobs as finished. Any maintenance issues that arise throughout the cleaning process can be reported by housekeepers. For instance, housekeepers can flag a faulty appliance or a repair request within the app, triggering notifications to the appropriate personnel for a swift resolution.
The app might also have extra capabilities like photo attachments that let housekeepers record any places that need repair or capture visual proof of work accomplished. Between housekeepers and property managers, this visual guide is a useful communication tool that assures clarity and reduces misunderstandings.
Cleaning Checklist
The importance of detail cannot be overstated in the realm of vacation rentals. An excellent vacation rental housekeeping software offers a checklist to sustain impeccable cleanliness standards throughout every property. These checklists act as housekeepers' roadmap and can be customised to meet the particular needs of each property.
Communication and Notifications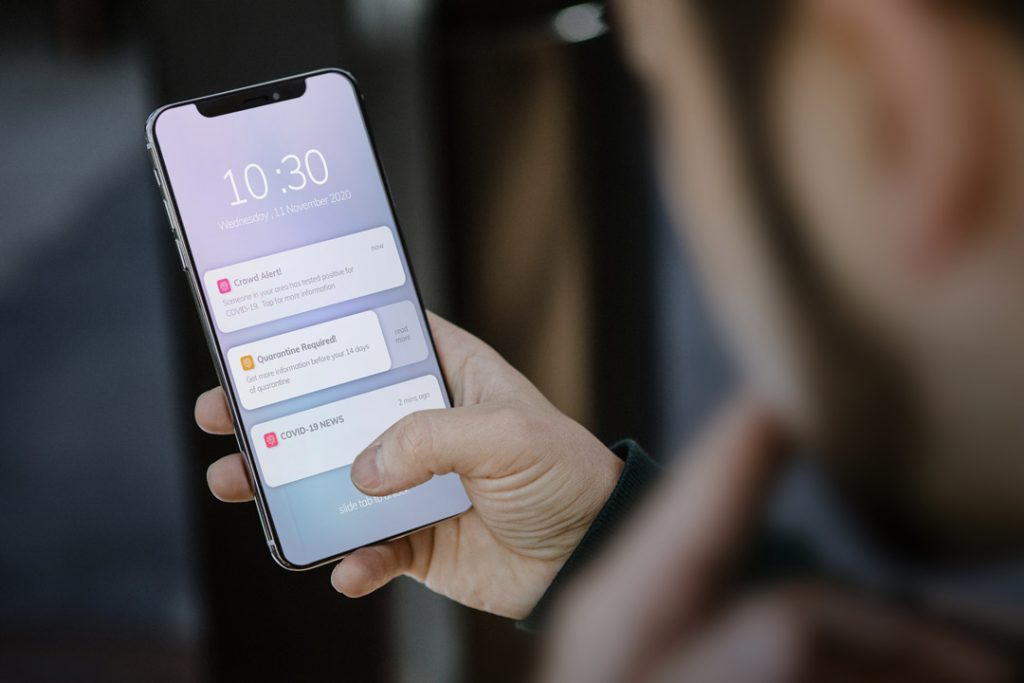 A top-notch housekeeping app for vacation rentals provides a functional communication platform that effortlessly connects property managers and housekeepers.
With the app's integrated messaging system, cleaners can engage in real-time conversations, fostering a collaborative environment where everyone is on the same page. Hosts can easily communicate changes, updates, or special requests directly to the housekeeping team. This way, they ensure that important information is relayed promptly and accurately.
Furthermore, the app leverages push notifications to deliver time-sensitive updates or urgent alerts. Whether it's a last-minute booking, a change in check-in time, or a specific guest request, the app ensures that the relevant parties receive instant notifications on their mobile devices.
Integration with Calendar and Booking Systems
A good housekeeping app for vacation rentals understands the importance of solid coordination between housekeeping schedules and guest bookings. To achieve this, the app seamlessly integrates with the calendar and booking systems. So, it ensures that cleaning tasks are synchronised with check-in and check-out times, eliminates conflicts, and maximises efficiency.
By integrating with calendar systems, the app pulls in real-time booking information and captures essential details, such as guest arrival and departure dates.
The app's integration with booking systems ensures that housekeeping schedules are automatically updated whenever new bookings are made or modifications are requested.
Moreover, the app may offer visual indicators or colour-coded calendars to provide a clear overview of occupancy and cleaning schedules. This visual representation allows hosts to quickly assess the availability of each property and make informed decisions when allocating housekeeping resources.
User-Friendly Interface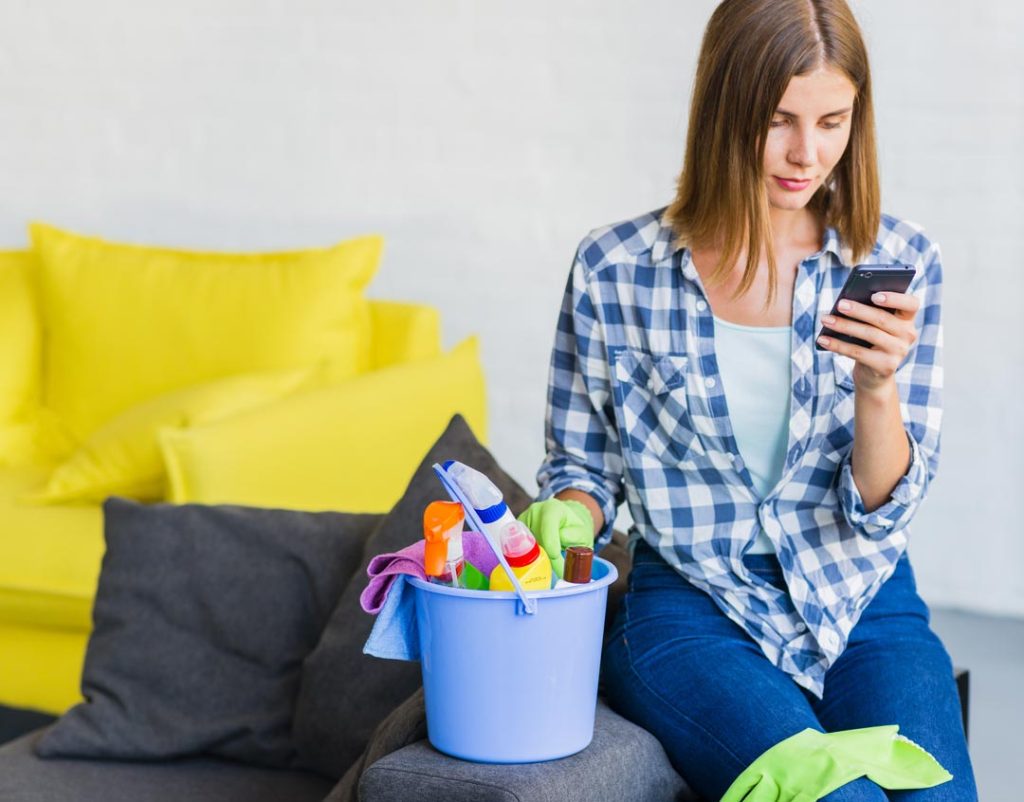 The housekeeping app should be an intuitive platform that is easy to navigate and requires minimal training for all users involved.
The app's user-friendly interface is designed with simplicity and clarity in mind. All users can effortlessly navigate through the app's features and functionalities, ensuring a seamless experience at every touchpoint.
The interface is thoughtfully organised, presenting information and options in a logical and intuitive manner. The app's layout and design promote a smooth workflow, enabling users to focus on their tasks rather than struggling with complex navigation.
Furthermore, the app may provide helpful tooltips, contextual guidance, or informative prompts to assist users as they interact with different features.
Zeevou's Ultimate Solution for Vacation Rental Housekeeping Management
Hiring a professional cleaning service is a must for operating several rentals. Yet, you need to supervise their work to ensure everything is on the right path and nothing is overlooked. Regular communication with cleaners also enables you to track the property situation and take quick action in case of damage.
To address all your needs as regards cleaning, Zeevou has developed various features, including a housekeeping mobile app. The following are some handy features of Zeevou's housekeeping solution.
Zeevou's mobile app for housekeepers allows hosts to:
Monitor and manage the cleaning of several rentals all in one place as Zeevou's mobile app syncs with Zeevou Hub.
Assign tasks, customise their duration, and set their priorities, which will be displayed on the mobile app for housekeepers.
Put instructions as a note for a unit, which will apply to all cleaning tasks related to that unit on the mobile app.
Track housekeepers' locations and timings via the app.
The app also enables housekeepers to:
See a full list of their tasks and the details.
Be aware of their plan by seeing their next month's tasks.
Take tasks one by one. They are not allowed to start multiple tasks at the same time.
Be informed of updates or lack of time for finishing a task by mobile alerts and notifications.
Document their tasks or report problems by adding images, videos, and notes.
Specify the issue's priority by declaring an emergency.
Check the number of guests and bed arrangements for the next booking to provide amenities such as linens, towels, glasses, etc.
Edit and update staff and guest access codes.
See the notes of the host for each task.
Submit leave of absence requests.
Change the language setting (English or German).
Image by pch.vector on Freepik.