" COVID-19 is putting an end to 11 years of unprecedented growth in the hotel industry. There is no sugarcoating it: the coronavirus has induced panic across the globe, throwing markets into chaos, postponing conferences, stamping out travel, and emptying drugstore shelves."

https://www.hospitalitynet.org/opinion/4097566.html
Hospitality Net described the immediate impact of COVID-19 on the hospitality industry.
The impact of COVID-19 on worldwide tourism has been tremendous. The hospitality industry is affected by the shortage of revenue and supply chains. Many restaurants, hotels, and cinemas are shut down because of COVID-19. Now we should look for ways to mitigate the impacts of COVID-19 on the hospitality industry, especially vacation rentals.
During the pandemic, a lot of retrospection and planning is possible as long as we think out of the box. We need to maintain a positive attitude. It does not help to be trapped and victimised in a health crisis and economic breakdown.
The hospitality sector has shown its creativity during the pandemic. This sector has brought new opportunities and business models and has proven its care and commitment to its society to mitigate the social impacts of COVID-19. Staycation and accommodating hospital employees and the ones in quarantine are the results of thinking for hospitality managers' wellbeing and the entire society.
The good news is that the world is going toward recovery and travel interest is again raised bringing new travel habits. Recent studies by Hometogo reveal that the travel demand will significantly increase in 2021.
Hospitality Industry's Behavior in Previous Outbreaks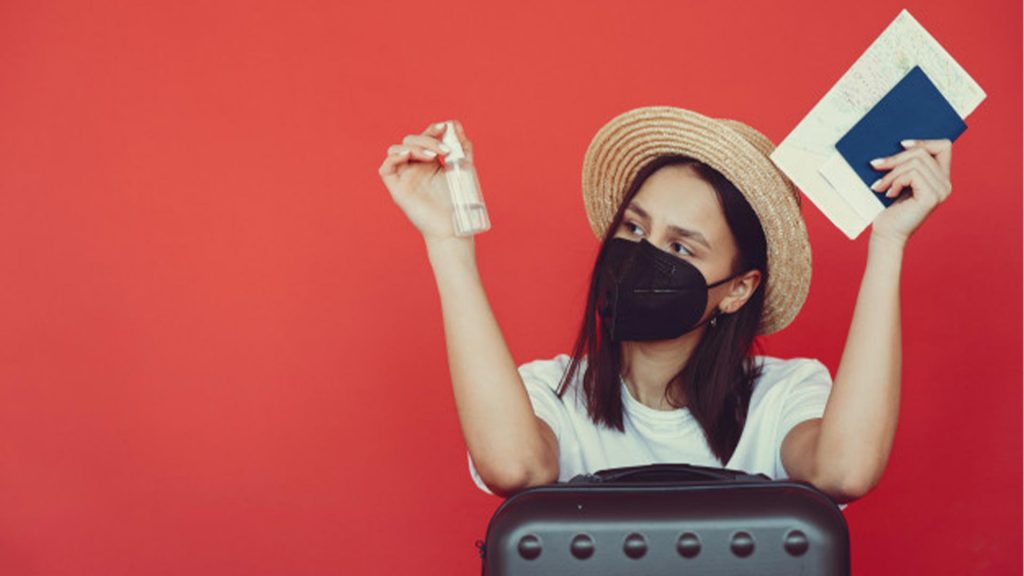 The worldwide impact of the financial crisis of 2008 was a shock. According to David Essen from Hospitality Net:
" For hotels across the world, 2009 represented some of the worst declines in history. However, numerous markets were quick to recover, with hotels in Amsterdam and Budapest starting to regain lost ground in late 2009/early 2010. And for hotels in London, in particular, it was back to business as usual by 2010 with growth recorded at 14.1% YOY."

https://www.hospitalitynet.org/opinion/4097566.html
During the SARS outbreak and the financial crisis of 2008, the hospitality industry was affected substantially.
The hospitality industry could recover after previous outbreaks. So there is no reason for not seeing a rise in travel interest shortly. We just need to stay positive and monitor and contemplate the financial situation worldwide and locally.
But mental and physical well-being and health come first. Keep your peace of mind and follow Zeevou's suggestions for mitigating the impacts of COVID-19. It may come to your rescue as a short-term rental owner.
These days there is a big chance to turn the less busy time into a reflection period. But we have to know that it is just fine and understandable if we cannot make much profit during the pandemic. It's not the end of the world. Brighter and more productive days will come.
Less Productive Time? Turn it to an Opportunity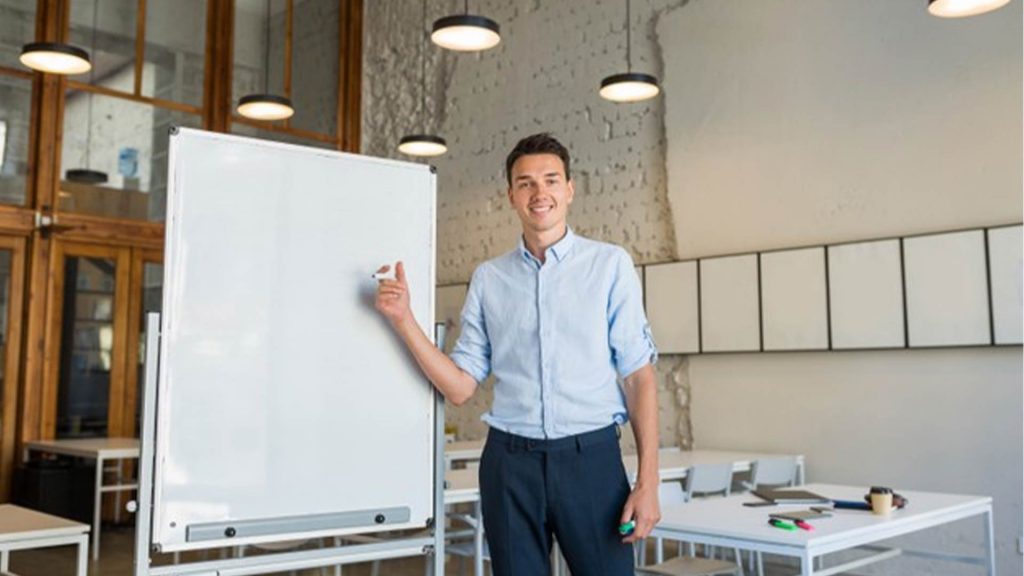 During the coronavirus outbreak, we as hospitality managers all have one thing in common: more free time than the pre-COVID-19 days. At the beginning of the pandemic, it was as if a stopwatch has frozen all the rush and running. Self-isolation and nationwide lockdowns have given us far more spare time to reflect on our business performance and plan for post-COVID-19 days.
Let's turn the less productive time of our vacation rental businesses into an opportunity. It is the best time to work on activities to push them aside. It can be defining a social media marketing strategy or consolidating your business plan.
Resilient Recovery: Measures for Mitigating the Impacts of COVID-19
Zeevou has compiled a list of measures to help you mitigate the impacts of COVID-19. It helps you to recover in the short term and to boost your vacation rental business performance once the pandemic is over.
A. Short-term Recovery
Impact: Cancellations Due to Travel Restrictions and Precautions
Solution: Flexible Cancellation, Booking Incentives
Changing lockdowns and travel restrictions cause unpredictable conditions for travelers. In addition, people hesitate to travel affected by measures that Newsagents broadcast.
You need to be more flexible with your cancellation policy and offer credit to guests if they cancel their booking to mitigate the impacts of COVID-19 on travel demands. Vrbo recommends a more flexible payment schedule:
"Our typical policy is to collect guest payment 60 days in advance of the stay. Since we have a mandatory 14-day quarantine in Hawaii until the end of April, we have adjusted to be more flexible. For guests with June and July bookings, we are extending the payment window to 30 days in advance. None of us know what will happen in the next few months so we want to keep these reservations on the books and stay flexible for now,"

https://www.vrbo.com/discoveryhub/tips-and-resources/improve-performance/advice-property-managers-covid19?userType=ipm
says Lucy Kawaihalau.
Impact: Fluctuating Demand
Solution: Dynamic Pricing Tool
The result of the unpredictable situation of the pandemic is fluctuating demand for accommodation. Armed with an advanced dynamic pricing tool, you can get accurate rates and stay competitive in the vacation rental market.
Solution: Promote to Your Target Audience
In your marketing strategy, target the group that will be your first potential guests. Tweak your plan for those potential customers.
Impact: Constantly Changing Flow of the Pandemic
Solution: Reliable Resources and Analysis Databases
WHO, World Health Organisation, is counted as the most updated global resource to track the flow of the pandemic. This organisation publishes statistics daily worldwide. Check for your local government instructions and advice for traveling to share on your website and social media posts.
Interpreting data into self-explanatory graphs is the art of Transparent. The market intelligence dashboard of Transparent helps you get an overview of the global impacts of the pandemic on the short-term rental market. Monitor the news in vacation rental hosts and managers forums on social media to double-check the validity of the analyses.
Impact: Funding Requirements
Solution: Cash flow Forcast, Negotiating With Suppliers and owners, Requesting Tax Refunds
Calculate if you have funding requirements and check for available funding sources.
Apply for tax refunds and exemptions specific to the COVID-19 pandemic.
Be Transparent With Landlords and Mortgage Providers. Explain the situation to the people and organisations you have to pay monthly.
Renegotiate with landlords who charge fixed rents to reduce the rent considerably. You can also change to a commission-based management structure until the market recovers to reduce risks.
If you have a mortgage, you should ask the mortgage provider for a mortgage holiday.
Impact: Anxious and Worried Staff
Solution: Clarification of Business Strategy and Daily Routines
Communicate your business strategy and the new way of managing your vacation rental business with your staff. Then you can get the utmost collaboration of your team members in difficulties of the pandemic.
Solution: Promote Staycations
Nowadays, people might be more inclined to get staycations to take care of themselves, their sick relatives or make an alternative working space. Due to the COVID-19 being highly contagious, all nurses and doctors might need a temporary place to eliminate the risk of contaminating their families.
Even after the pandemic, people are going to travel differently. New travelling trends are emerging after the COVID-19 pandemic. Spending weekends in the proximity of the cities, internal vacation destinations with natural attractions, and more energy-efficient travelling are among new trends.
According to Nanno Mulder:
"The promotion of domestic tourism has a dual function of reactivating the economy while recognizing the importance of access to leisure for everyone."
Solution: Promote Your Listing to Health Workers and Self-Isolators
Besides writing to hospitals and healthcare centers to promote your listings as safe accommodation, signing up for Here to Help is a must.
Here to Help is a free property listing site for all accommodation providers. Notably, the site features properties that are taking special precautions to keep their guests safe. Examples include using ozone machines to sanitise the units between check-outs and check-ins or fogging procedures in their cleans. If you want to know more about Here to Help, take a look at this blog.
Sooner or later, the COVID-19 outbreak will be over. The travel industry will recover, and it is predicted that domestic and local tourists will start traveling first. The quarantine period is the best time to prepare for a fresh start. It does not matter how long it will take for the travel industry to bounce back.
Impact: Fear of Contaminated Spaces
Solution: Clean and Sanitised Properties
Keep Your Properties Clean and Sanitised and Promote What You've Done. You need to add one extra step to your cleaners' checklist: sanitisation.
This has to be repeated anytime guests check out. TV remote controls, doorknobs, dishes, kitchen appliances, consoles, counters, and all the other homewares should be wiped with sanitiser liquid and a piece of cloth even if they look untouched. New towels, bed sheets and sponge cloths should be available in the property. Sanitiser spray needs to be placed in the entrance area as well as all the rooms.
Bear in mind that the number of cleans offered on long-term stays should be reduced. It is not just for financial reasons. It is also because sending in housekeepers during a guest's stay exposes them to additional risks.
Look for standard and registered disinfectants for use against COVID-19 like this one for the United States of America. At the end ask your cleaning staff to record the process of cleaning and sanitisiation and revise your cleaning checklist. It is always good to assure the customers about the sterilising process by showing the records.
Impact: Shortage of Income
Solution: Reduce Costs
Reducing the rates is not going to be that effective in your business recovery. Check how you can reduce costs by analysing all your outgoings. Try not to fire your staff as you will need them the time you aim for growth. However, you need to make the tasks done as efficiently as possible.
Vrbo recommends contacting vendors and let them know your business is affected.
Impact: Staffs' Job Insecurity
Solution: Look for Income Support Packages
Although income protection is not your responsibility, it is a human action. Some countries provided temporary income support for individuals working in formal and informal sectors, women and pregnant women, and certain diseases. Look for tourism-related income support packages and help your staff to use apply for them.
Impact: Endangered Business Survival
Solution: Improve Your Digital Skills
According to Cepal " 27% of Millennials posted about a potential trip on social media to obtain opinions before committing, while 36% of Generation Z have booked a destination after seeing other user's media posts ". This measure per se shows the importance of interacting with travelers.
The study of The impact of the COVID-19 pandemic on the tourism sector in Latin America and the Caribbean has shown some essential facts. Some of them are the importance of getting integrated with Big Data for marketing your business, Blockchain as a new payment method, and Augmented Reality for promoting the potentials of your area.
During the pandemic, using contact tracing apps and monitoring people in quarantine might be needed.
B. Long-term Recovery
Impact: Unoccupied Properties
Solution: Tidy up Your Channel Manager
It is the best time to organise your channel manager. Throw away all the unnecessary things away. Tidy up the list of your properties, change the similar names that always lead to mistakes with serious consequences. Capitalise the names, check the authenticity of the IDs and purge the space as much as possible.
Solution: Increase Direct Bookings
These days have shown us the real face of the hospitality industry's giants. After the arrival of forced cancellations due to the COVID-19, they left hosts at a loss to save their financial well-being.
Zeevou is here to decrease your dependency on Online Travel Agencies and property listing sites, be it Booking.com, Airbnb, Expedia, or Vrbo. While Zeevou provides the tool, it's down to all of us to bring about The Direct Booking Revolution! Mitigating the impacts of COVID-19 will probably results in starting the journey toward getting more direct booking.
Zeevou has also launched a completely free OTA. Guests and hosts can communicate and arrange bookings without paying commissions through Zeevou Direct. By directing guests to book on Zeevou Direct, all hosts can help each other get more direct bookings. To sign up and list your properties for free, click here.
Solution: Optimise Your Website, Market on Social Media Platforms, and Increase Your Exposure
The quarantine period provides you with an opportunity to optimise your website SEO-wise. You can now post on your website and social media platforms as much as possible, describing all your properties in detail. The more detailed the descriptions, the more specific the target audience you will reach. In addition, this increases the traffic of your platforms, hence your exposure.
Additionally, it is necessary to list your properties on as many channels as you can. New travelers are going to emerge. As a result of the coronavirus pandemic, ecotourism may arise, and your properties will have a higher chance of reservation. Try to adapt your properties for the future travellers and distribute your listings in appropriate channels.
Solution: Evaluate Your Performance, Recreate Your Business Plan
Take the opportunity to refresh your business plan. Search for new marketing opportunities in your region, and check how you can think out of the box. According to Cepal hospitality sector, " contributes approximately 5% of global greenhouse gas emissions (GHG), with transport accounting for almost three quarters, followed by accommodation (one fifth)".
You might be an eco-friendly vacation rental company to " green" this sector as much as you can in post-pandemic time.
Solution: Improve the Condition of Your Property
If you used to be a busy property manager, you might have never had enough time to correct your mistakes. You now have time for it! Search for weak points of your properties. Try to fix them as much as possible within your budget frame.
Solution: Search for the Best Property Management Software
Searching for an ideal PMS and channel manager is one of the most time-consuming tasks. But every short-term rental owner should sooner or later commit themselves to it.
It requires lots of attention and patience. You have to find the factors you are looking for when your business flourishes and grows. You need to search for the existing solutions and their future expansion plans. Then you need to act wisely to pay a logical amount of money.
You can start this journey by reading the reviews of all the relevant property management solution, and summarising the pros and cons for yourself. Zeevou Team will be more than happy to give you a friendly and comprehensive live demo. Stay tuned to read our comparative articles about the different solutions available soon.
Endnote
We need to implement new management methods. You need to adapt to emerging types of your vacation rentals' customers during the outbreak and in the post-pandemic world.
Share with us how you have tackled and mitigated the impacts of COVID-19 at your vacation rental company.