In this guest blog post from Transparent, you'll learn more about dynamic pricing and how to find and implement dynamic pricing strategies for vacation rentals using data.
Vacation Rental Pricing
This time last year, we were already evolving away from antiquated notions for pricing short term rentals. Static pricing or benchmarking solely based on the previous year implies a strict, static rhythm to the guest and their demand. Yet demand is not impervious to the ever-changing supply, needs and expectations, not to mention all the other unpredictable human nuances.
Dynamic Vacation Rental Pricing
No property has a singular optimal price – the worth of a stay, will at the very least, vary through time and from guest to guest. Logic, therefore, dictates that a static price can only be optimal a fraction of the time. At any other point? Well, you're either leaving money or occupancy on the table.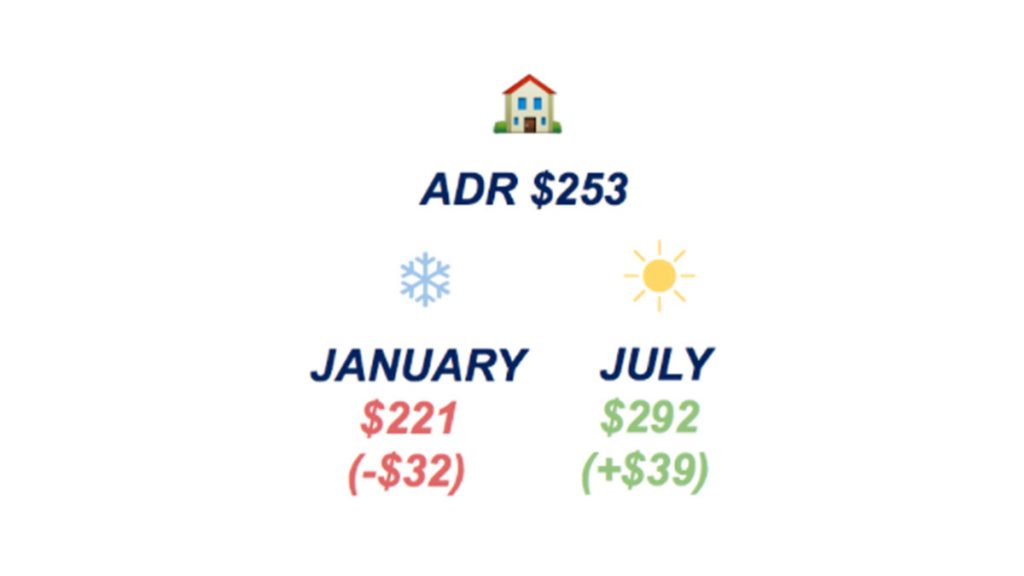 The last, paradigm-shifting nail in the proverbial coffin of low input, hindsight revenue management strategy was a little something called COVID-19. If, and it's a reluctant if, there was any good thing that came from COVID-19, it was that it firmly cemented what experts in the vacation rental industry had a hunch about prior to the outbreaks and lockdowns; that the need to price dynamically and leverage primarily with forward-looking data is where you'll see the money.
Dynamic pricing calls for a fine-tuning of various management techniques and insights. The main idea is to make price adjustments to your inventory, with increased proactive frequency and granularity in terms of categorical sets. You are never finitely, dynamically priced; it is rather an ongoing process of constantly adjusting to an optimal rate for your property until the booking itself occurs.
Rather, you'll want to be proactive and responsive to the bookings coming in each day, not just yours but those of your competitive set too. The dynamic pricing novice might know to price higher each weekend versus weekdays, but taking it a step further, what about the group of travellers that decide to take an extra day leading up to the weekend? Would this be a more typical trend for family-sized units or solo/couple travellers? A little bit of research goes a long way in order to capitalise on those wider demand trends too.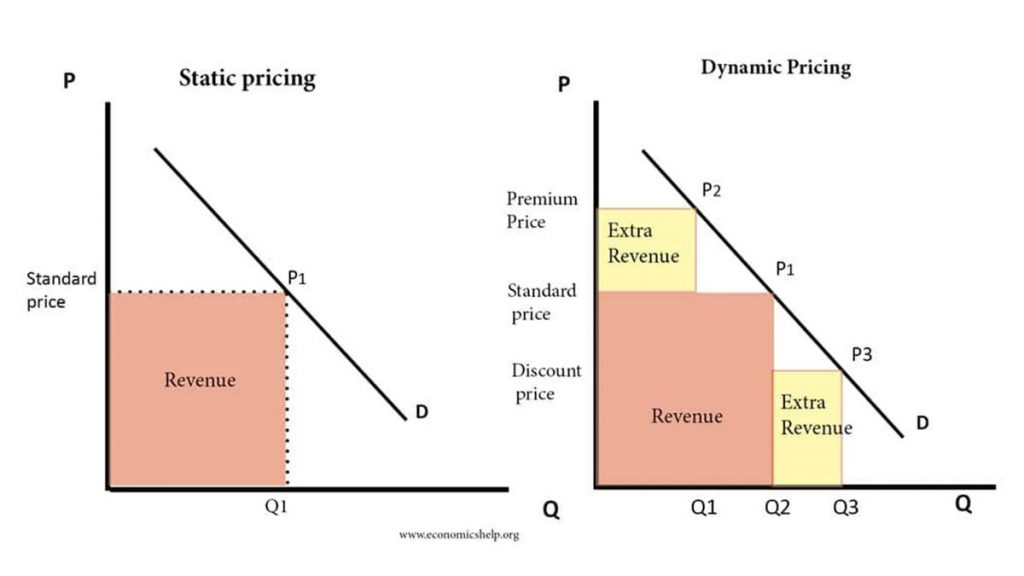 Informing Dynamic Vacation Rental Pricing
So where does one start? If the tenacity required here feels overwhelming, well there's good news for you. With change comes innovation, and trailblazing technologies exist that do the hard work for you.
Data and Vacation Rental Pricing
Top-performing PMs have recently adopted data intelligence services such as Transparent, which provides the utmost granular reporting to give you the edge over even the most nuanced of competition. With Transparent's actionable Smart Rental PRO Dashboard, not only can you directly compare your pricing strategy and occupancy against customised market comp sets, but you can discover the elemental forces behind these metrics, such as pickup (demand) analysis, reviews, fees and discounts, as well as historical performance.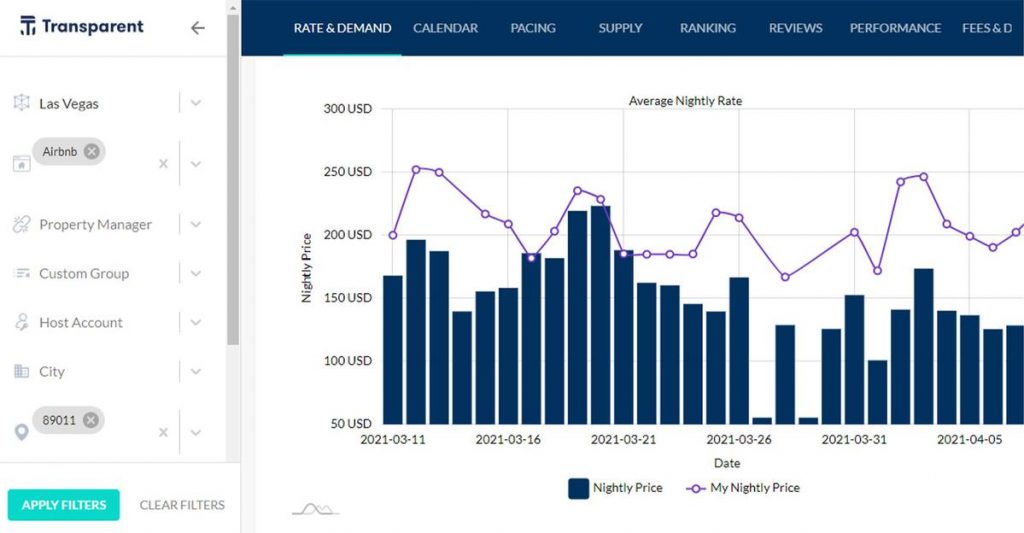 This directly relates to dynamic pricing because it puts the revenue manager at a vantage point for informed, optimal pricing decisions. Fully automated pricing platforms also fulfil this role but be aware of the limitations. While these streamlined tools remove a huge chunk of the work, they are only as wise as the human input base price. Therefore, the more nuanced data points at your disposal (demand trends, channel demographics, amenities, etc.), the better you can refine your pricing strategy for every aspect of your portfolio. Rather than offering up a share of your revenue to services that promise to loosely dynamise based off of surface-level metrics (bedroom count, zip code, day of the week, etc.), experts would urge you to take an analytical step inward, understand the myriad forces acting on rate, and begin to define your own success.
Implementing Pricing with a PMS & Channel Manager
So you have the extensive insight at your fingertips and the perfectly optimised rates for every segment and channel – but implementation can be almost as time-consuming. As your business scales, oftentimes exponentially, when utilising the right dynamic pricing strategy for vacation rentals and tools, it only follows that you'll have to increase your operational efficiency. Enter Zeevou, an integrative property management system and channel manager, which does wonders for your growing business. Besides implementing price automation across your stock, check-in logistics, and a wide array of streamlined services that save you time and ultimately money, they also offer data reporting with recommendations and real-time insights that respond to a dynamic market. Services like these, along with Transparent data analytics, work in tandem to put you at the forefront of the dynamic future of vacation rental management.
Whilst there is a school of thought that teaches the impossibility of over-optimising your rates, we can assume that there's a healthy midpoint here. Yet, the ideology remains: the more (efficient) attention-to-detail in your dynamic pricing game, the more likely you are to win. These habits have a compounding effect on the modern property manager, that is to say, that an instinctive market awareness builds up that will give an advantage over the more basic competitor. Eventually, these dynamic pricing analyses will become more of a habitual process with relied-upon sources and implementations.
Once you find the best combination of the tools for your business, it's smooth sailing to your seat at the table of revenue management giants. Historical is good, but it's becoming less relevant as we acknowledge the fickle future. It's good to be responsive, flexible and attuned to change, but it's even better to be proactive and contributory to the inevitable shifts in vacation rental management. It's a very exciting time, and in order to protect and maximise revenue, we need to develop a dynamic pricing strategy for vacation rentals that help us to pivot seamlessly through unpredictable times. Between 2018-19 the proportion of PMs utilising data increased from 13 to 62%. The data is out there, and the competitors are hungry. Are you sitting out on the sidelines, or did you want to play to win?
Find Out More
To find out how Transparent's dashboard can empower your revenue, click here, or you can search your area free.
You can also learn more about vacation rental revenue management with Transparent's online course available free through Zeevou Academy.