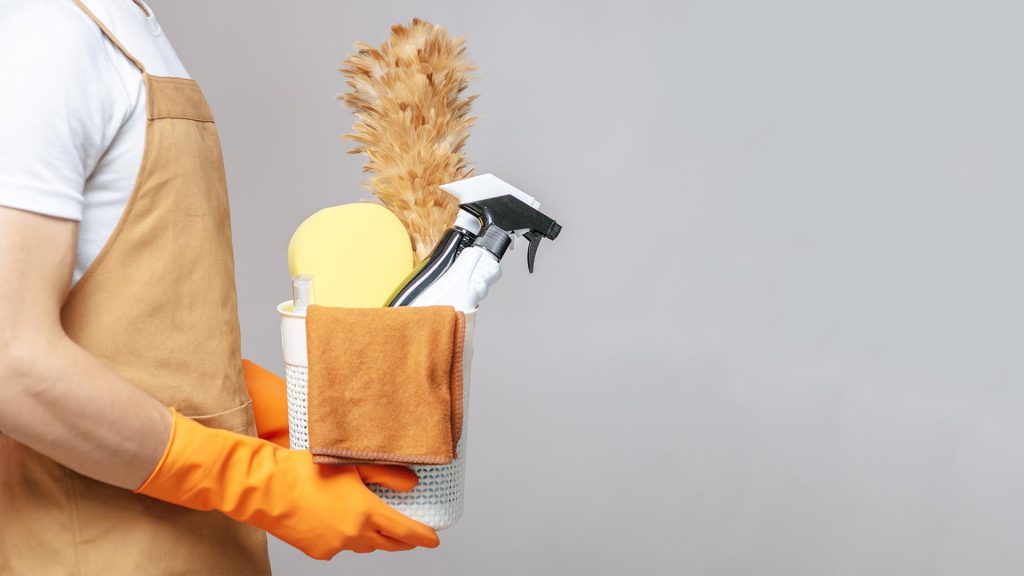 Many vacation rental managers are on the fence about hiring housekeeping and maintenance services and arranging routine vacation rental cleanings with professional teams. Owners of small vacation rental properties usually choose to self-manage their rental's cleaning and maintenance tasks to control job quality, cut costs, and maximise profit. Some vacation rental managers choose to hire local housekeepers and technicians. They work with the same individual(s) all the time and foster a relationship with their staff. As a result, the hosts ensure they receive the same level of service every time, and their team remain committed to them and their job. However, the other hosts rest assured by outsourcing their housekeeping management entirely or in some parts to professional housekeeping and maintenance services with experience in the industry and the knowledge of the vacation rental cleaning process.
How about you?
Do you spend countless hours and tons of energy every week personally handling your rentals' operations? Or have you outsourced it to a decent housekeeping and maintenance service that keeps your vacation home gleaming?
We will give you 9 reasons why you should do so to help you make up your mind and pass the most daunting and stressful part of your job to a housekeeping and maintenance service.
Save You Valuable Time And Energy
Life is too short to spend hours every week scrubbing the floors, doing vacation rental laundry and disinfecting surfaces. Your time is worth a lot. It can be smartly spent on accomplishing more and expanding your business or having quality time with your dearest and nearest.
Besides, vacation rental housekeeping and maintenance services know the ins and outs of the vacation rental cleaning and upkeep process. As a result, they can get better work done in less time.
Take Stressful Management Duties Off Your Shoulders
Your cleaning and maintenance service will take charge of all the issues related to your housekeeping and maintenance staff, including recruiting, training, communicating cleaning standards, screening staff performance and managing employees.
This means that you transfer your daunting tasks to your contractor and no longer have to deal with staffing issues, unreliable housekeepers, and poor cleaning results.
Moreover, they are usually highly responsive and can quickly make a move to solve issues that might come up and work hard to satisfy your needs.
Do the Job Efficiently and Professionally
Housekeeping and maintenance services can deliver sparkling surfaces, spotless bathrooms and impeccable floors with the help of their trained and experienced staff and perform the job with professional equipment and procedures. Consequently, they provide a deeper level of cleanliness that you can never reach, no matter how hard you try. They know newer, better methods to keep your home and its facilities flawless.
Keep Your Vacation Rental in Tip-top Condition
Housekeeping and maintenance services keep your rental at its very best by running through preventative maintenance routines. As a stitch in time saves nine, regular inspection and repairs of your property and its facilities will avoid wear and tear, damages and costly repair fees. It will also remarkably decrease the number of during-stay guest complaints and requests.
Save You Money Further Down the Road
Many vacation rental managers are afraid of hiring housekeeping and maintenance services due to the cost in question. Although it may seem more costly than self-cleaning your vacation rental or hiring local housekeepers, outsourcing cleaning services is more cost-effective. These professional services help you make more money in the long run, with better guests, more extended stays, fewer headaches and less damage to repair.
Retain Your High-Quality Standards
Your cleanliness standard will determine the level of your property and your brand and can figure out your pricing as well, so you must make sure to retain the same quality all the time. This is the fact that necessitates making a contract with housekeeping and maintenance services specialised in vacation rentals. These services can constantly take care of your vacation property to the highest order and run inspections to ensure everything is in excellent shape.
Hiring cleaning professionals will increase your occupancy rate as expert cleaning staff can get more done in less time since they use teamwork, the best equipment, and cleaning methods. You no longer need to block a myriad of days on your availability calendar for deep cleaning or annual maintenance periods.
On the other hand, offering your guests the highest standards will guarantee better reviews and more bookings.
Offer a Full Menu of Services
Vacation rental housekeeping and maintenance services provide a wide range of services for hosts' specific cleaning and maintenance needs, all from one source.
From minor repairs to renovation and furniture and upholstery cleaning to gardening and pest control, these service contractors often have all sorts of trained and skilled staff specialised in different fields. They can handle all vacation rental operations from head to tail.
Have a Full Complement of Staff
Housekeeping and maintenance services are usually fully staffed. As a result, they will never face the lack of sufficient hands for peak seasons or yearly maintenance. The service providers don't have to worry when one of their employees doesn't show up; they will simply send a trained and skilled backup employee.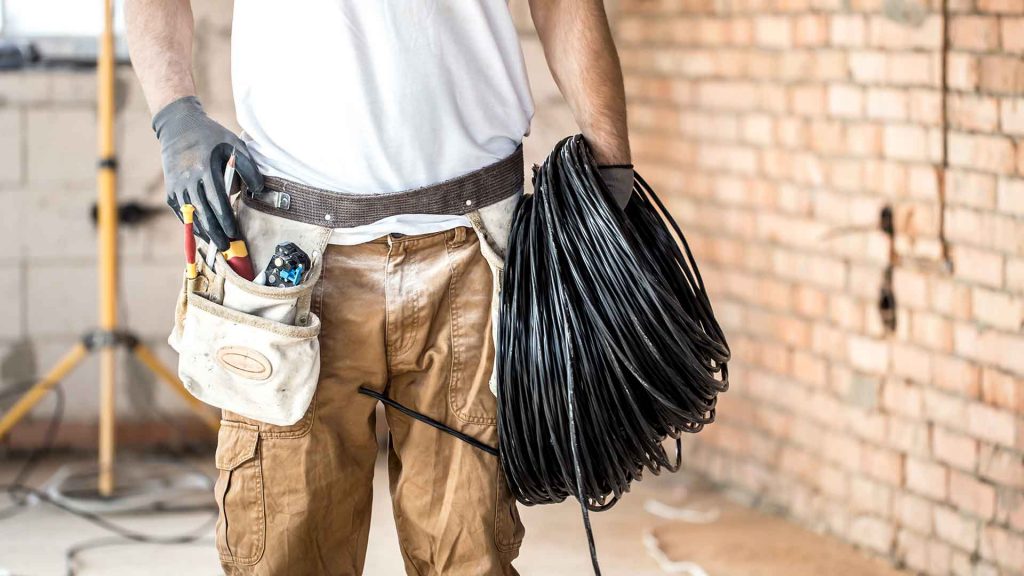 These are the main reasons we know for hiring professional housekeeping and maintenance services. However, the size of your property, the number of the rentals you manage, your distance from your rentals and your time can pretty much help you decide how to manage your rental's operations.
If you decided to outsource your operations to professional housekeeping and maintenance services, ask them about the kinds of services, their proven experience, look for reviews and testimonials online, and ask for references.
Besides that, never forget to prepare a checklist of your housekeeping expectations and provide them with your cleaning instructions and expectations. No matter how skilled they are, they don't know about your vacation rental's specific needs and your guests' preferences.