Having a close-knit and consolidated property management staff is valuable for a property owner. Various expected and unforeseen challenges come to pass in this business that only an honest, committed, skilled, and creative workforce can address.
They can bring great ideas and add more value to the whole enterprise. In other words, an integrated and powerful property management team can be a helping hand in growing your property management business.
To achieve this goal, you should identify the right employees to hire. It is an arduous process, but here is a list of general and specific tips to help you build a capable property management team.
The Benefits of Hiring a Property Management Team
1- Saving Time
Hiring the right property management staff will take out the burden of grunt work for property managers. It will also ease the headache that goes into managing many listings.
2- Reducing Stress
Managing a rental property comes with many uncomfortable and challenging situations, including inflicted damages to property or dealing with late check-outs, etc. Great management staff will be able to make more logical decisions free from emotional or stressful states of mind, which is the case with many business owners.
3- Maximising Efficiency 
An experienced property management team will be able to maximise your property's earning potential. Their expertise and reliable resources help them work efficiently and prevent loss.
Property Management Team
The members of your property management team carry out multiple tasks to operate your short-term rental properties in exchange for a fee. As the property owner, you let them take care of the day-to-day work and invest your time in other areas of your life, both professional and personal.
Depending on the scale of your business, the number of your property listings, and the personal preferences of the property owners or guests, the responsibilities of your team vary.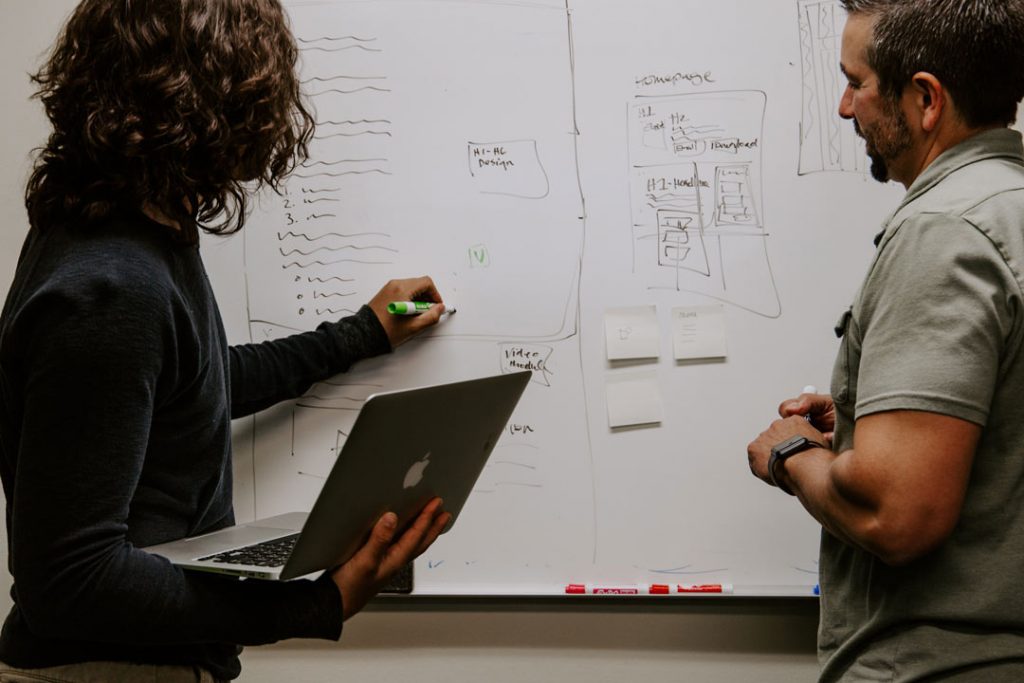 That being said, here are a few of the general responsibilities of your property management staff:
Listing and advertising
Managing listings and bookings
Screening potential guests
Collecting security deposits
Carrying out property maintenance and repair
Handling check-ins and check-outs
Guest communications
Monitoring reservations and tenant payments
Taking care of taxes, invoices, insurance
Social media marketing
Guest reviews management
General Tips for Hiring the Right Property Management Employee
1- Identify Your Business Needs
Hiring the wrong people for the wrong jobs is easier than you might think. Before hiring staff for your property management tasks, it's crucial to map out your business plan and structure and then identify key roles to help you press ahead with your business plan. The first step in the recruiting process is determining what roles you need to:
work towards your business goals, such as increasing revenue, product innovation, and market share;
bring benefits to your customers;
be an expert at analysing your target market;
deal with the challenges such as guest complaints, housekeeping, and maintenance issues.
2- Create a Job Description and Post It
The next step is to write a comprehensive job description that engages qualified candidates. You should describe the responsibilities, requirements, and skills expected of applicants accurately and concisely. After all, you want to run your vacation rental business as smoothly as possible and optimise your efficiency. It will also appeal more if you specify the benefits of working with you in the job description.
There is a wealth of resources online where you can download ready templates and adjust them to your requirements. Then, post the job description on reputable job boards and search CV databases. Indeed, LinkedIn, Facebook, and Nextdoor are just some of the most immediate options.
3- Conduct Effective Interviews
It is now time to set up the interviews!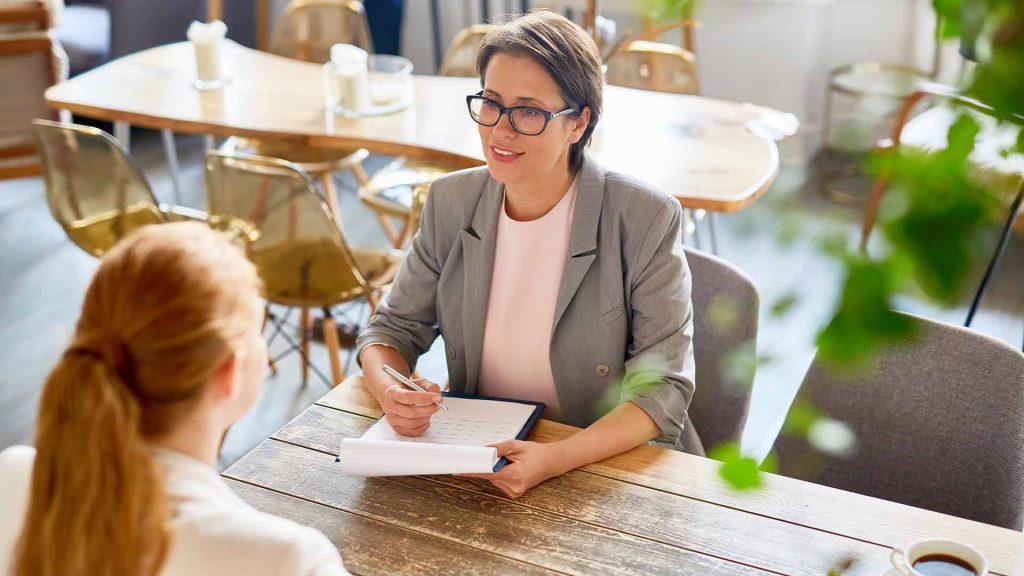 You need to ask the right questions to evaluate the character and skills of the candidates. Here are 3 aspects to focus your interviews around and hire the right property management staff:
Job Skills
You can examine the property management skills and experiences of the applicants through the following questions:
Have you ever managed condos or single-family homes? What skills have you gained from your previous experiences?
Talking about tech-related skills should establish another significant part of the interview. The use of technology is so essential in modern property management that being tech-resistant is a major pitfall. Most companies are highly automated and apply various software to facilitate their business.
For instance, you can use Zeevou's Staff Management to share your employee's responsibilities with them and track their progress efficiently. Therefore, you should hire a crew who are comfortable working with various software.
Job Fit
Employees who are well-suited for their positions could be more productive. Therefore, becoming familiar with the personality and experiences of the candidates can assist you with better decision-making. To know more about how an applicant's experiences match the open position, consider asking these questions:
What are your strengths? What is your reason for working with our property management company? Why did you leave your former job?
Culture Fit
You should be able to make sure that your employee can share the values and vision of your organisation through effective communication and leadership. In this regard, you can ask:
Can you tell me about a challenging time when you solved a problem? How would your past colleagues describe your work style? How do you meet deadlines? Do you want to work alone or on a team? How do you manage conflicts with coworkers?
4- Screen Candidates
You have every right to learn more about your candidates!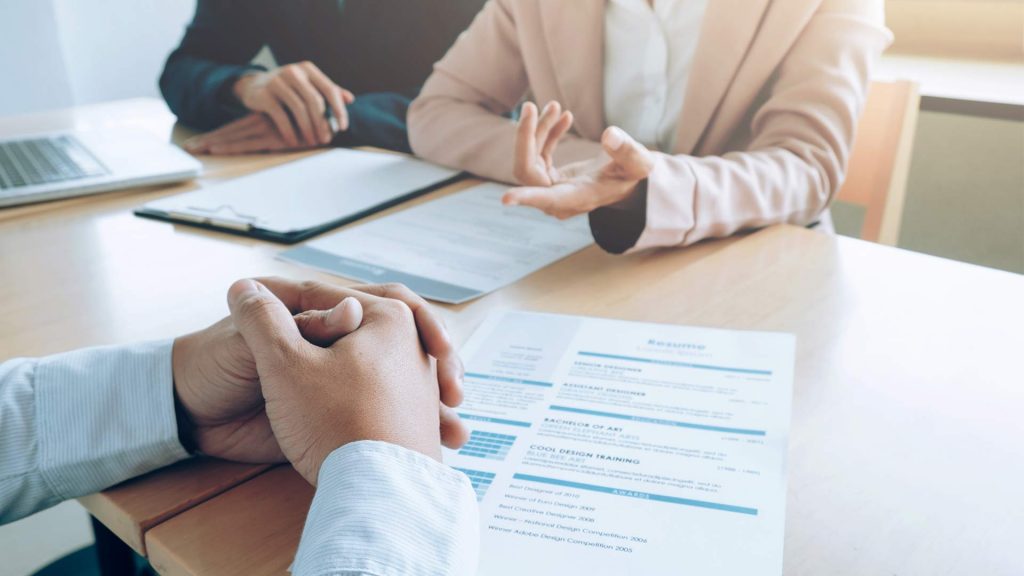 With this goal in mind, you must screen candidates through their background, references, and employment history check.
Law allows you to run a basic background check. Additionally, getting in touch with past employers facilitates the process of evaluating the candidate's character. These help you get to know the candidate's personality, communication and teamwork skills, proactivity, attitude, etc.
5- Build Relationships to Retain Your Team
Recruiting the best employees is just the beginning. You should build a strong relationship with your crew to retain them and improve your property management business. Below are some suggestions that can nurture your relationship:
Offer training opportunities.
Consult with them to address complex challenges.
Provide competitive salaries and benefits.
Interact with your crew.
Respect their ideas.
As mentioned above, there are some general tips for hiring the right property management staff. But, finding the right employee for specific roles in your business is crucial. To make a better hiring decision, besides general pointers, you need to know the specific roles and their responsibilities in your property management business.
Specific Tips for Hiring the Right Property Management Employee
Here are some certain positions to consider while employing property management staff, followed by a few tips:
1- Social Media Marketer
Having a social media manager is crucial to building your online presence. This employee can increase your brand's awareness and generate direct booking website traffic through day-to-day posts, maintaining your brand voice and values while connecting with customers. As a result, hiring the right social media manager can strengthen your business. The right social media marketer for your vacation rental business should:
work aligned with your brand's voice and tone to suit your potential guests' preferences and needs;
be capable of managing multiple accounts across different social platforms;
be familiar with social media management tools such as Buffer, Sprout Social, or Gain;
collaborate with your brand's marketing team;
create eye-catching content to promote your properties and attract more bookings.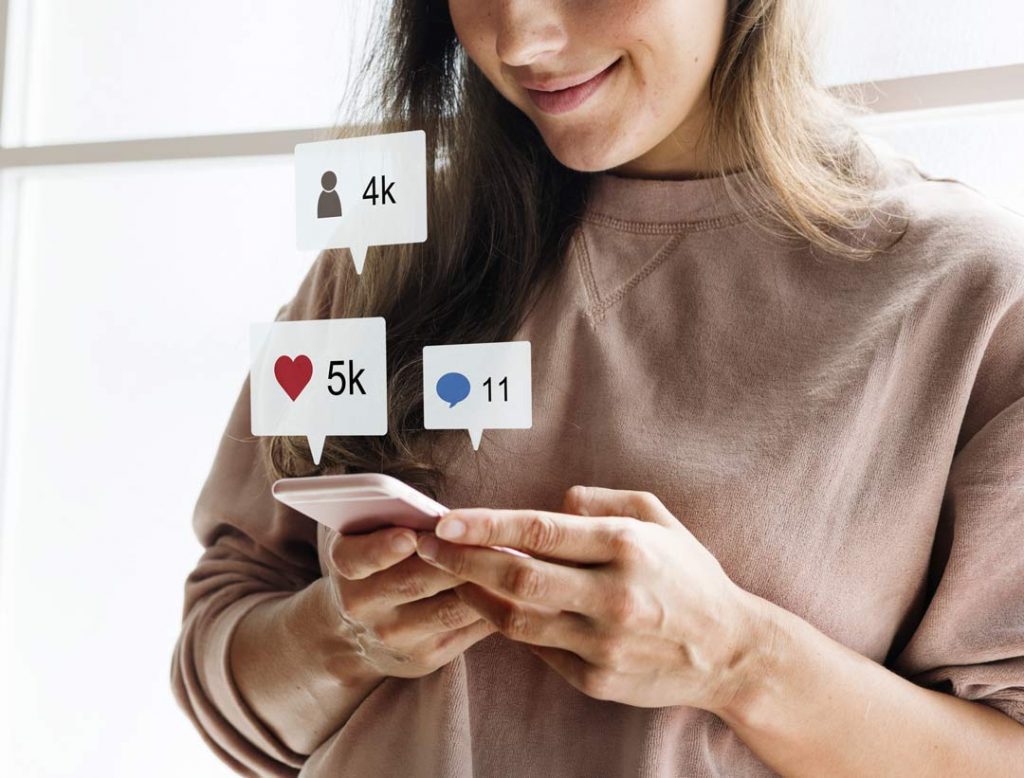 2- Email Marketer
Email marketing is still an effective way to keep in touch with your customers and reach your target market. This form of marketing helps you in informing your audience about your new products (properties in this case), events, and what's going on in your business. Email marketing can leverage your visibility and improve your relationship with your potential customers. Therefore, experts in this area should have certain skills. Here are some of them:
A/B Testing Skills
This includes sending multiple subject lines or content to analyse and understand which campaigns have the best open and click-through rates. So, a candidate for an email marketing job opening should have the ability to make suggestions or changes based on the results to improve the performance of your direct marketing campaigns.
Segmentation and Personalisation
If you want your audience to click and open your emails, your content needs to sound relevant to them. So, knowing your customers is the ace up your sleeve.
You must divide them based on different metrics to deliver more appropriate content. The segmentation could be according to their interests, geographic locations, booking history, and their status in your customer journey – are they former guests or simply prospects?
Email Marketing Tools
Applicants should be familiar with email marketing platforms such as MailChimp and Dotmailer. Also, they should have experience working with CRM systems such as Salesforce, HubSpot, and Microsoft Dynamics.
Content
Content is an essential element to engage your audience. If it is not relevant to your brand, it could be harmful to your business. Ask your candidates to provide their previous writings and assign a task to them as an opportunity to demonstrate their abilities in this specific area.
3- Content Writer
Content is a key factor in driving traffic to your website and strengthening your brand's identity. To achieve this goal, content must be engaging, informative, and entertaining. That's why hiring a great content writer who knows how to develop a content strategy for your property is difficult, and you should consider the following tips to choose the best one:
Evaluate their writing skills based on their past experiences.
Ask about how they can meet deadlines.
Talk about their research methodology and how they find reliable sources.
Ask about what type of content they specialise in.
Assess their SEO knowledge.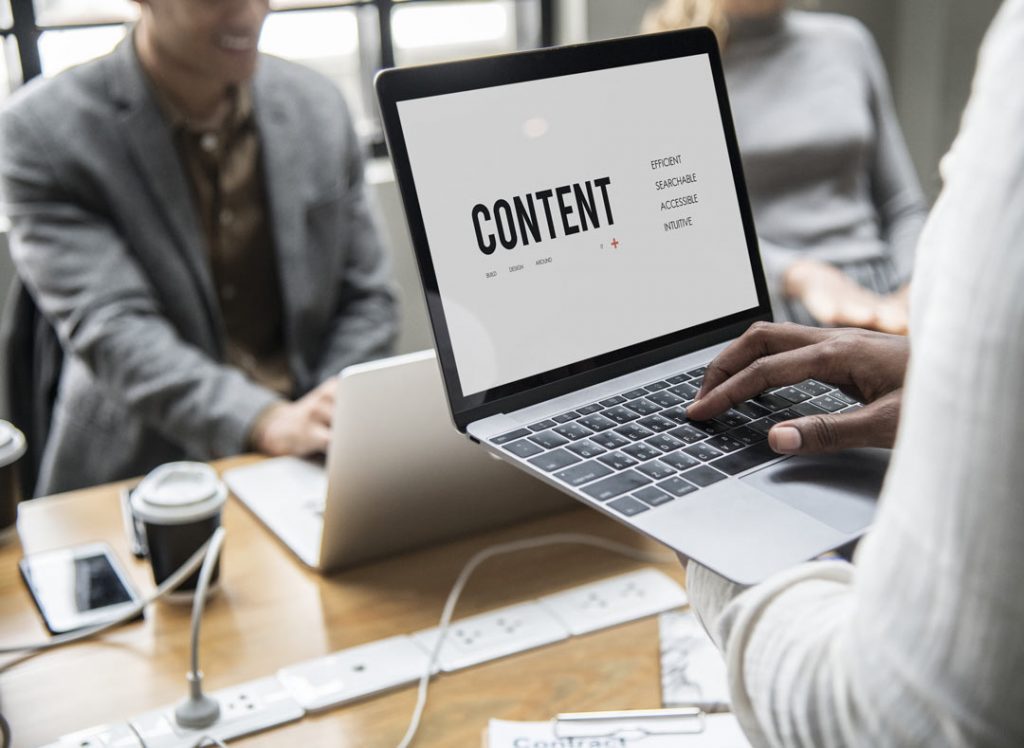 4- Brand Specialist
A brand specialist is an expert who provides marketing expertise, brand analysis, and solutions to achieve the goals and objectives of the business. In other words, brand specialists come up with unique strategies and designs. Here are some pointers that could be useful during an interview:
Ask about what strategies and designs they consider for branding a vacation rental business.
Talk about how their analytical skills help grow the business.
Evaluate the applicant's communication skills.
Check their Tech and Social Media knowledge.
Gauge their collaboration and relationship management skills.
5- Accountant
A property accountant is a property management employee responsible for the following:
Providing financial reports
Recording renter's payments and maintenance costs
Paying taxes and insurance
And keeping track of expenses such as transaction costs or currency conversion fees
Here are some questions to ask before hiring a property management accountant employee:
What types of accounting software have you used?
How often do you review property tax law?
How do you apply bookkeeping skills to maintain records?
Describe a situation when you helped to reduce costs.
6- Property Maintenance Employee
The role of this staff member is to keep the property clean and maintained. In other words, this employee keeps the property nice and tidy and also ensures that all services work correctly. Consider the following tips to hire the perfect candidate:
Assess the applicant's multi-unit experiences.
Put them to the test.
Start your search by asking for referrals
Check for their stellar reviews & reputation.
Ask about the variety of services they could offer.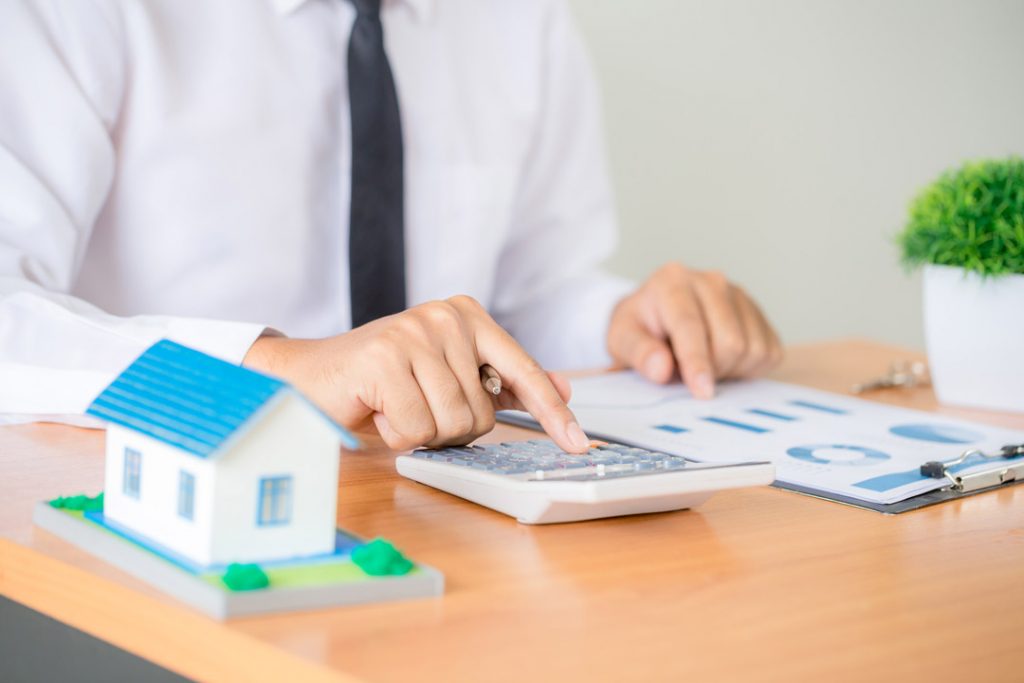 Essential Qualities to Look For in Your Property Management Staff
1- Compatibility 
It is highly recommended to evaluate both your candidate's motivation during the interview and your current team's motivation. It's important to do the same thing about the values and personality of your staff. A team that synergises well with one another produces quality work.
2- Expertise
Do not let the number of years your property management staff candidate has under their belt be the sole criterion impacting your decision-making process. That is not often a reliable method to evaluate competency. Expertise speaks louder than experience. Focus on reputation, skills, professional licences, etc.
3- Integrity
Choosing a property management staff with a reputation for trustworthiness and integrity is necessary. You should make sure they make decisions that are in your best interest and conduct themselves to reflect the values of your vacation rental business.
4- Communication
The key to great property management teamwork is to effectively communicate and work together. Because of the nature of management responsibilities, the property management staff will probably have to deal with confrontational situations. That could be both with the guests or the property owners. That being the case, it's crucial for them to have adequate communication skills to defuse tensions and overcome challenges.
Hiring the Right Property Management Staff in a Nutshell
Getting the right property management staff is vital for your financial bottom line and your peace of mind. The right team leads your property management business in the right direction. Hence, hiring competent staff is a challenging process, and knowing what qualities should be examined in the recruiting journey is essential. Remember that choosing the wrong property management staff can cost you tens of thousands of dollars.