Why Having a Vacation Rental Calendar Is Crucial to Your Business?
As an investor in the vacation rental industry, you know being organised and efficient is essential in this business. Therefore, you need to utilise all the related resources and tools at your disposal, including a vacation rental calendar.
Implementing a vacation rental booking calendar is a must for every property manager who wants to achieve high occupancy rates. Thus, it is vital to choose the right calendar as it can positively impact different aspects of a short-term rental business.
Let's explore why and how employing a reliable calendar can be a game-changer for your lodging business.
Why Do You Really Need a Vacation Rental Calendar?
Due to offering several valuable features, a vacation rental calendar has many benefits for property management, such as:
Tracking Bookings
One of the hosts' first challenges while scaling their business is tracking reservations coming from OTAs (Online Travel Agencies such as Airbnb) and their direct booking channels. When scaling your rental business, following listing sites separately to manage reservations will become overwhelming. So, implementing a vacation rental calendar can be a big help for managers with a portfolio of more than 10 properties.
A competent booking calendar synchronises all the units listed on different platforms and provides a clear visual representation of all bookings in one hub. The users can view their past, present and upcoming bookings by simply scrolling through one page. 
They can also create bookings, block dates and modify bookings directly from the calendar without making changes from the booking menu.
Your bookings will be shown in a unified calendar divided by the channel they are coming from. As a result, you can get periodic reports to evaluate the effectiveness of each booking channel.
Effective Price Setting
A vacation rental Rates & Availability Calendar gives revenue managers an overall view of their rates and the availability of various unit types all on one page. Thus, your finance team can quickly set rates or update availability and restrictions for each night directly from the calendar without any need to log into each channel. 
As a result, a rates and availability calendar helps you increase your business profitability by adjusting rates and modifying restrictions right away from the calendar. This can particularly be handy for vacation rental managers who run multiple properties or offer weekly or monthly rate plans.
Avoiding Double Bookings
Your channel manager pulls your calendar from Airbnb, Vrbo, your direct booking website, and any other booking platforms you might have and synchronises them into one calendar. Therefore, the vacation rental calendar illustrates real-time information, such as room availability, to the guest when reserving a unit through any listing platform, thereby, significantly decreasing the risk of receiving double bookings. 
Notifying Staff
Accessing an updated vacation rental calendar enables the check-in group to get informed of every reservation effortlessly. So, the staff can quickly check the booking and decide to accept or reject the request.
A booking calendar must give you an overview of the cleanliness and maintenance status of each unit. When the unit is marked as dirty or maintenance-required, your housekeepers will know housekeeping is due, or they must call over the maintenance team. When your staff's job is over, they mark the unit as clean or resolved. This level of automation not only clarifies the information you require in one instant but also helps your staff to schedule their tasks.
Saving Time
Property owners and their staff will have no problem obtaining the information they need since they can access crucial booking details at a glance. As such, they will devote more time to other areas of running their rental business.
Moreover, vacation rental calendars provide property managers with all the essential tools required for handling all the tasks associated with running multiple properties. Consequently, these tools empower vacation rental managers to expand their portfolios without dedicating more time to their job or compromising their quality and standards.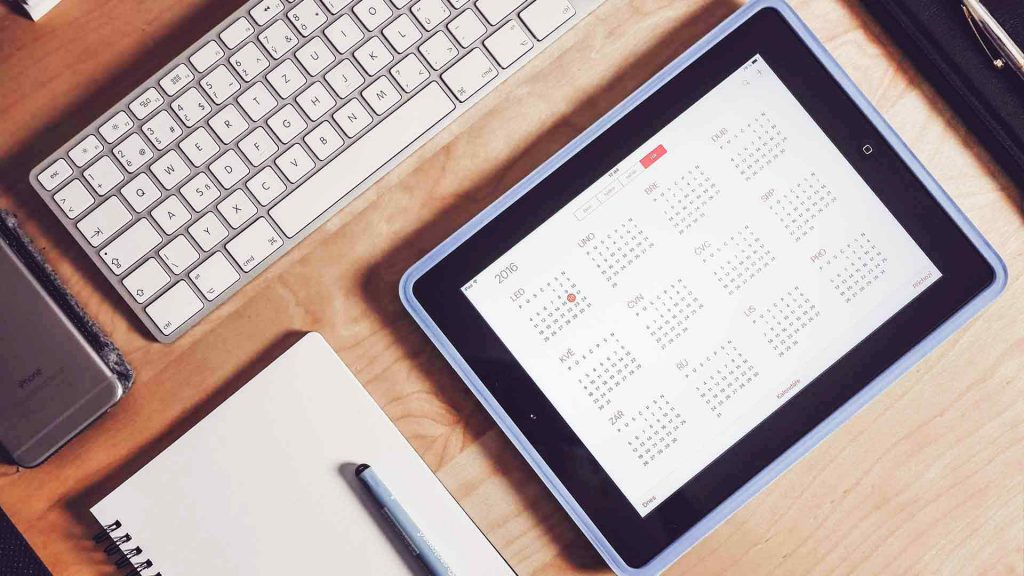 Choosing a Vacation Rental Booking Calendar Tool
A vacation rental calendar should have two primary features:
It Must Be Reliable.
As a manager of several rental properties, you know that manually keeping multiple calendars up to date is painful. So, you must use a channel manager to coordinate the operation of all your properties from one place. 
A channel manager automatically updates your calendar, easing your workload while avoiding overbookings. Channel managers mainly use two technologies to sync calendars up.
Some channel managers use iCal, while others choose other integrations like API to sync and store information.
As iCal calendars are free, most booking websites tend to use this type. However, iCal has some bugs and bounded capabilities – the inability to integrate with third-party apps and pull data in real-time increases the possibility of overbooking. Besides, iCal integrations are not designed for data collection, and iCal cannot save the details of the exported reservation, such as guest names, contact information, unit number, and property name.
Many channel managers and hospitality software use API integrations to receive bookings and send rates in real-time. API integrations get updated in a second once a booking hits you or when you make a change in nightly prices. Besides, APIs can transfer pretty much any type of data. Doing so helps you develop a seamless and solid connection between all listings and other software.
It Must Be Easy to Use.
What you expect from a vacation rental calendar the most is a clear visual overview of all the bookings simultaneously. Besides, it must provide all the necessary tools to find a booking or answer any questions related to availability, a booking's state, source and cleaning status. Your calendar should also let you drag and drop bookings between units and extend or split them.
Your calendar must be easy to use for all your staff with different levels of computer skills. It must enable your management team to block particular dates, create bookings and apply advanced modifications directly from the booking calendar. Your housekeepers and maintenance staff must also be able to log into the system and view the calendar with the details related to their job.
Zeevou's Multi-Unit Calendars
Zeevou uses two-way API integration with other listing channels, which eliminates the risk of overbookings to a perfect extent. In addition, Zeevou's Multi-Unit Calendar has made the rental management process spotless by offering a range of valuable features, briefly explained below.
City-Based Calendars. You can create separate calendars for each city where you have units in multiple cities.
Focused View. The units within a unit type or inside a property can be compressed into a single row. This allows you to focus on the properties of concern at a given time.
Property Specifications. The calendar allows users to add properties' profile pictures and postal addresses on their icons.
Direct Actions. You can generate bookings and block dates straight from the Booking Calendar.
Booking Stages. Bookings at various stages of completion are presented in different colours on the Bookings Calendar. The extended stays are also shown in red.
Booking Source. The logo of the listing platform, where the reservation has come from, appears for each booking.
Property Cleanliness Status. The unit will be marked as dirty until you or your cleaners change the status of the room as clean. It can also be done automatically through the housekeeping mobile app.
A vacation rental calendar is an excellent resource that helps proprietors gain high occupancy rates while saving a lot of effort to scale their business. However, you should be careful in choosing a reliable booking calendar. Employing everything discussed in this article, you can simply be on top of your pricing, cleaning, and maintenance while saving a great deal of your precious time. Consequently, you can maximise your occupancy rate and successfully escape every property manager's absolute nightmare: overbookings!