Issuing invoices to guests can be a very time-consuming task. Whether guests request an invoice for their stay, for an add-on purchased on top of their booking, or if you need to invoice for charges made in light of damages caused by the guest, the admin around invoicing can become very involved. Find out how Zeevou can help automate your invoices.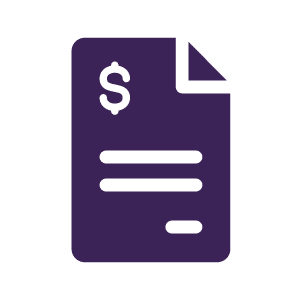 We understand your challenges...
The time spent dealing with financials make up a large proportion of the admin time it takes to process bookings. Besides collecting payments and security deposits, hosts are also required to issue invoices to guests, and the type and content of the invoices can be quite varied depending on the specifics of each booking.
While some property management systems allow you to generate invoices for bookings, most of them do not take into accounts add-ons that may have been sold to the guests, even fewer deal with security deposits that end up being withheld, and close to none offer guests a self-service option to download invoices at the point of payment.
How can Zeevou's Invoices Help?
Zeevou allows you to automate guest invoicing to a large degree. Thus, besides helping you invoice your guests for their stay, you can also sell add-ons to guests through Zeevou, collect payments for these via 3-D Secure links, and have them automatically added to the booking's invoice as an extra line item.
Moreover, should you need to charge a guest against the security deposit held for a booking, Zeevou will automatically include this in their final invoice. The invoices issued by us will take your branding into account, so they will be based on your colour palette and include your logo. Unpaid invoices can be set to include bank details for payments, and/or a Pay Now button that links directly with your integrated payment gateway.
The system issues a draft invoice as soon as a booking hits our servers. Guests can download this at the point of payment. You can also include this as an attachment to an automated email, so that you can ensure guests have no reason to contact you to ask for an invoice to be sent to them manually.
Once a guest is marked as checked-out, a final invoice can be issued for the guest. On the bookkeeping side, this will take into account details of which channel the booking came from (and associated costs) as well as which investor deal it has been assigned to  in Zeevou (to allow for automation of real-time owner statements).
Besides normal invoicing, Zeevou also offers trust accounting and proxy invoicing (for those who manage a vacation rental property on behalf of the owner for example). For EU-based customers, Zeevou is also proud to showcase its unique TOMS invoicing capabilities. To top it all off, Zeevou's integration with Xero allows for all these invoices to be pushed across to your accounting system and significantly reduce your bookkeeping overheads, thus helping you drive up profits.