Lockdowns and new normals have proved working remotely is an alternative to conventional work arrangements. However, remote property management has always been there among vacation rental owners and managers. You might have inherited a house in a city far from yours, leading you to think of remote property management. In yet another scenario, you might have expanded your vacation rental business and have multiple remote properties spread across the country or even different continents. I know a property owner who lives in South East Asia running her vacation rental in France and teaching vacation rental courses from there!
Remote property management has been looked at more closely lately because it is bringing more efficiency and new normals to our lives.
The Challenges of Remote Property Management
More Operational Management
Managing multiple properties in different locations means multiplying efforts to handle operational tasks and responsibilities around the clock. "How to Deal with Multiple Properties" is an article that explains operating multiple-location vacation rentals. 
The Cost of Remote Property Management
If you do not operate your vacation rentals in person, you have to pay a property manager to do it on your behalf. Apart from the commissions you need to pay to a property manager, you will also be billed for maintenance costs that may rise well above the average of your competitors' in your vicinity. Such challenges may be a reality for many owners and investors as not all property managers care about the costs, income, and upkeep of a property as they should or the owner would!
People Might Take Advantage of Your Absence
Remotely managing your properties means you are not directly supervising the cleaners, maintenance staff, guests, etc. Consequently, this situation naturally increases the risk of losing track of issues and even incurring damages to your property.
A Few Solutions for Remote Property Management
Hiring a Vacation Rental Manager
Property management is not limited to long-term lease agreements. It is a routine part of a vacation rental business to get help from a professional property manager. Moreover, if you reside in a different time zone than your property, having someone on-site becomes advantageous, if not essential!  
Automating Booking Process
The automation of the booking confirmation process means thinking of key exchange solutions, communicating with guests remotely, secure online payment solutions, etc. If you automate the booking process and check-ins and check-outs, you do not need to think of concierge or check-in staff in place. 
Implementing E-signature Solutions
Being more strict is a rule of thumb as you are far from your guests.  Consequently, you may have considered crafting a comprehensive Terms and Conditions document that must be signed by guests. Moreover, using e-signature software allows you to obtain electronic signatures from your guests, clearly outlining the consequences of any damages they may cause.
Getting Help from the Cleaners
Even if you automate most of your vacation rental's operational tasks, the properties cannot be cleaned virtually or remotely. You need trustworthy people to access the property and clean it before and after each reservation.
Make cleaners your representatives. Provide them with the facilities to report any maintenance issues or any damage done to the property.
Guest Screening
Due to the nature of the short-term rental business, prospective guests might not be that patient and cooperative to reply to all your requests for documents. "All You Need to Know About Tenant Screening" is an article that explains how to check your potential guests without deterring them. 
Provide Quality Security
A secure property safeguards your property from thieves and also fraudulent activities. Equip your properties with security systems such as CCTV, smart locks, safe openings, and also carbon monoxide detectors.
Be Reachable!
Even if you live in another continent, give the guests a way to communicate with a representative of you in the same time zone of the property. Communication is of massive importance in guest experience.
Start Looking For a Reliable PMS
Property management systems are there to automate vacation rental operations. Although some are limited to managing only Airbnb reservations, some solutions take care of bookings that arrive from your direct booking website and many OTAs and booking platforms. We believe that Zeevou is a property management solution empowering you to confidently take care of remote property management tasks. 
Megi Manages Vacation Rentals Remotely!
Megi, as the operations manager at Paymán Club, is directly involved in the remote management of 350+ units of vacation rentals and hotels across the UK and Europe. She believes that after starting to use Zeevou, most of the property management tasks are now streamlined and automated.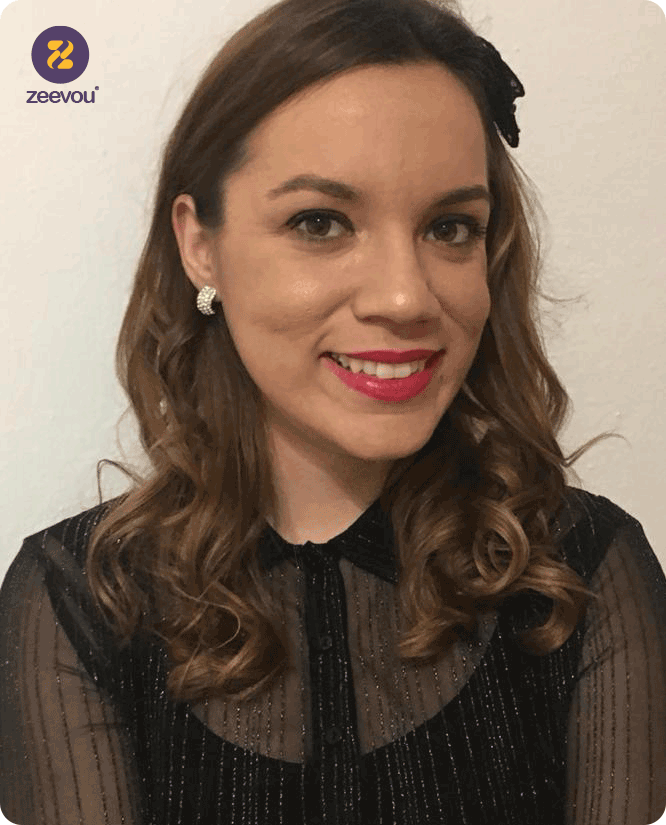 "Housekeeping is the only part that you cannot do remotely. You need to get help from local people or a housekeeping team in place. With Zeevou, about 90% of the other tasks are automated. The Booking Confirmation Process feature sends automated emails to guests. After going through deposit collection and getting IDs, guests will get check-in information 2 to 3 hours before check-in. Key safe is our key collection solution. Only for the hotels that we operate, some people keep extra keys. People get the keys from an office or cafe that the key safe company sets. So you do not need check-in staff. If there is something wrong, the guests can always call our office. We have hired one person who goes through inspection sessions on-demand to check if everything is OK with the properties. For minor maintenance issues, we have the cleaners' help, and with Zeevou app in their hand, they can report if there is any maintenance issue whenever they are working. Zeevou cleaning module lets us check the cleaning process quality as the cleaners have to send new pictures from their checklist." 
How to Manage Your Short-Term Rental Remotely
When you are away, for example enjoying your time on a Thai beach, you have to run your vacation rental(s) either by hiring a property manager or getting help from a property management system (PMS). A well-developed and comprehensive PMS provides you with the necessary means and tools. 
Market Your Properties
You need to display the best of your properties, and their amenities on different channels. Another important portal to get a booking is your direct booking website along with a booking engine. The PMS you select should be capable of optimising the content you create to market your property and improve your ranking in Google search results. Tracking your traffic through tools such as Google Tag Manager and Google Analytics helps you understand if your content creation strategy is on the right track or not. 
Automate Your Booking Process
Even when you are away, the booking requests should be handled. Automating most of the booking confirmation process except the parts that need your confirmation for ID validation is a substantial help you can get from a comprehensive PMS.
Streamline Secure Payment
A property management system (PMS) seamlessly integrates with payment gateways to facilitate secure transactions. It is the responsibility of the PMS to prioritise the implementation of robust security measures. Zeevou excels at this by providing a 3-D Secure Link, ensuring the utmost security during the payment process. By leveraging this advanced security feature, which authenticates the cardholder, Zeevou mitigates the risk of fraudulent activities and fosters a secure environment for both property owners and guests.
Sign Legally Binding Documents
You need to get documents signed by your guests. Signable is a UK-based e-signature software provider that helps you send legally binding and secure online documents straight to a client's inbox and get an electronic signature in response.
In addition, with Zeevou's complimentary e-signature rental agreement feature, you have the flexibility to establish personalised terms and conditions.
Remote Check-In and Check-Out
Zeevou's Booking Confirmation Process streamlines the processing of all bookings. Moreover, it ensures that any unmet conditions are fulfilled before check-in, and takes care of late check-outs. 
Exchanging Keys
KeyNest allows you to automate your operations and give your guests access to your rental, regardless of your location. Through KeyNest, guests receive key collection details and pick up their keys at 24/7 local stores. 
Guest Screening
In order not to actively monitor your CCTV, we recommend using NoiseAware (use the coupon code "zeevou10" for a 10% discount).
Manage Cleaning
Zeevou's cleaning module is among the ones that automate almost the entire process. Except for the cleaning that cannot be done remotely, managing and controlling the rest is possible.
– Through the mobile app, you can keep track of housekeepers' availability, and they can request leaves.
– Housekeepers can check the status, the timing, and any notes you may have left for them in their mobile app. The system captures their time and location at the start and end of every task.
– To check the quality of the clean, you can require the cleaners to take photos or videos for each task they complete.
– Housekeepers can also report maintenance issues through the mobile app.
Operate Multi-Location Rentals from One Dashboard
The architecture of Zeevou allows you to manage multiple properties across different countries from a central login. Check out Zeevou's multiple location PMS features and functionalities.