Another tumultuous year has come to a halt, and 2022 is finally here. With new cases of COVID-19 rising once again across a broad range of countries and another coronavirus wave on the way, the New Year's travel landscape is likely to be a complex one.
What 2022 has in store is unknown yet. However, we keep planning, preparing for the worst and hoping for the best. We are looking forward to brighter days. The start of the New Year is a perfect time to make your rental business' 2022 resolutions. Making a property manager's to-do list of all the things you need to run your rental business in the coming year can help you reap significant profits.
Analysing what went well and what didn't, and writing down a list of improvements in the beginning of another year can have a significant impact on your rental business' success. Below is our suggested property managers' to-do list for a successful business in 2022.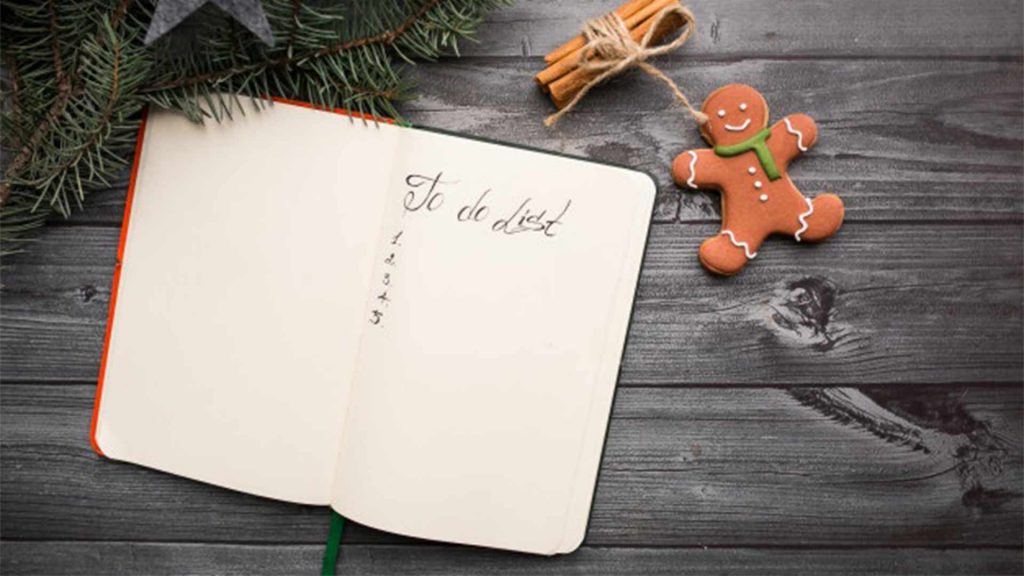 1. Set New Goals and Revise Your Business Plan
The arrival of a new year is an excellent time for setting vacation rental goals and renewing your business strategy based on the new year's travel trends predictions. Having a well-thought-out business plan can give you a clear mind and helps you feel more in control of your business.
Before setting any marketing strategy, do thorough research to determine the overall industry outlook in 2022, guests' number one priority and the competition you are against. Go through the market analysis done by the industry experts.
The next step is to predetermine your target customers, set a financing plan, identify your risks, and pivot your last year's marketing strategy to respond to what your potential guests are looking for. Connect 2022 travel trends with your marketing strategy and gear it towards tremendous growth in the new year.
2. Optimise Your Website
According to a new Phocuswright white paper – sponsored by Expedia – 61-75% of survey respondents use an Online Travel Agency(OTA) like Airbnb, Expedia and booking.com to book their accommodation. Many users prefer OTAs because of their websites' accessibility, easy navigation, and a variety of options. As a result, to win more bookings, short-term rental businesses must maintain a catchy and user-friendly website with a simple booking process just like OTAs.
Optimise your direct booking website to attract more bookers. Use impressive templates, appealing content; improve the user experience and booking journey. Make your website quick and accessible. Ensure that your website functions well across all types of devices.
Many travellers still use a search engine to find their trips. Therefore, vacation rental managers must stay current on the constantly changing trends in SEO to stay on top of the competition. Optimise your booking flow to make sure your users can effortlessly complete the entire booking process without getting confused, distracted or frustrated.
3. Fine-Tune Your Pricing
One of the other reasons users prefer booking on OTAs is that they offer the lowest rates. Therefore, as a short-term rental manager, you must ensure that your website visitors get the lowest rates by booking direct.
Offering competitive pricing can increase both your revenue and occupancy rate. Constantly changing your vacation rental rates according to supply and demand and other relevant historical and real-time market data can pretty much help you stand out from the competition.
Use dynamic pricing solutions like Beyond and PriceLabs to automate this process. These pricing tools will automatically adjust your rates based on seasonality, the size and type of your property, local history, special events, holiday demand predictions, day-of-the-week demand and the competition.
4. Personalise Your Marketing to Your Customer Segments
Review last year's data to find out who your guests are and why they choose your property. Identify the most profitable customer segments of each of your properties and figure out your unique selling points (USPs).
Create guest personas for each of your properties by season. Personalise your leading marketing and sales efforts to these guest segments. Use innovative marketing tools like persona-targeted social posts, blog posts, and email campaigns to generate more direct bookings.
Try to understand your target guest segments and what matters most to them before you begin to improve your content relevance. Is your website's content what your potential bookers expect to see?
5. Review Your Last Year's Guest Reviews
Guest reviews are the most trusted form of marketing. Eighty-four per cent of consumers trust online reviews as much as friends' suggestions. Go through both your positive and negative reviews and thoroughly study how this year went.
Spot your USPs and weak points. Identify the areas of your business that need improvement to ensure an even more successful year. Get your guests to return and book directly on your website.
6. Re-evaluate Your Distribution Channels and Update Your Listings
Compare the OTAs you have already listed your properties on to see which online booking sites have been generating the most leads and revenue for you. Research the best vacation rental websites to list your property and optimise your distribution channels for the New Year. Don't forget to make your Google My Business account for your rental business and list your hotel on Google Free Booking Links.
Once you make sure of the booking channels, you want to list your property on them, refresh your listings' photos, content and list of amenities. Clarify your cancellation and refund policies. Update your house manual. Review your existing health and safety measures, ensure that they are clear, and comply with the latest COVID-19 restrictions.
7. Stay Active on Social Media
As a professional vacation rental manager, you must have already employed social media as a free tool to connect and engage with many of your potential guests within seconds by sharing a post. To expand your listings' exposure, promote your brand and boost your progress, you need a serious plan to get more active on social media where everybody nowadays is.
Analyse your social media activity of the last year and determine which social media platforms performed the best for your vacation rental business. Create an account or increase your activity on the social media platforms like Facebook, LinkedIn, Twitter, YouTube, and Instagram, where your target guests are at.
Plan to reinforce your social media presence and enrich your social media channels with more engaging content. Highlight the diversity of experiences your vacation rental or vicinity offers by sharing user-generated galleries. Find out new ways to encourage your guests to generate their own content for your social media. You could also share your positive reviews and previous guests' testimonials.
Moreover, consider investing in paid ads and influencer marketing, two affordable strategies that can drive a lot of traffic to your listings with minimal effort. Targeted ads can enhance your occupancy rate, especially during the quieter seasons.
8. Upgrade Technology and Automate More
Property management is no easy job, especially for those managers who rent out several properties remotely across various locations. The more you outsource and automate your Airbnb management tasks, the more time and energy you have to invest in vacation rental business growth. Automate your vacation rental management areas from housekeeping and maintenance to guest vetting to guest communications and check-ins/checkouts.
Invest in cutting-edge smart home technology solutions like smart locks, thermostats, doorbells, noise detection devices, connected lighting systems, and virtual assistants to remotely control your property. Besides, these technologies can significantly enhance your guest experience, add extra value to your vacation rental and increase your profitability.
Channel managers and property management systems are other powerful technology solutions that can take enormous loads off a vacation rental manager's shoulders. Ensure that the solutions you are currently using are in line with your business needs and goals and can grow with you.
All your technology systems must be smoothly working together. Otherwise, do some research to find out about what other solutions offer and pick a system that can help you achieve your new business goals.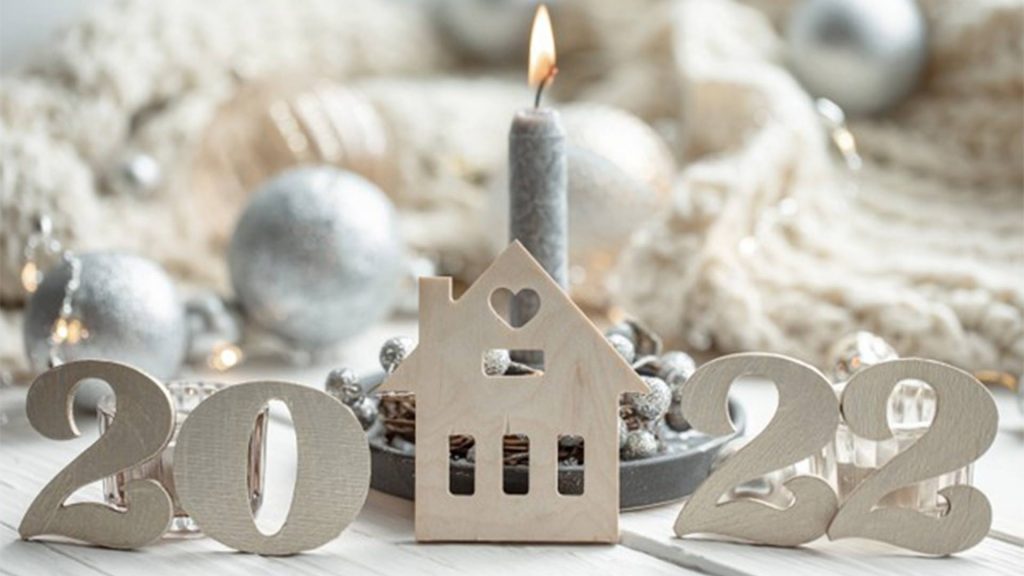 For many vacation rental managers, the New Year comes along with deep cleaning and decorating their properties for the holidays, making a trip to their property to check everything and running their routine maintenance. However, many other property managers go further and try to prepare a property managers' to-do list to make a new version of their business in the new year.
The more prepared you are for the new year, the more fantastic results you will reap in 2022, so we have collected a list of the things you need to analyse, re-evaluate and reconsider before you commit yourself to growth in 2020.
After checking the items on the list one by one and revising and improving some parts of your rental business, you can return to your daily management tasks with peace of mind and have everything tuned in for a fantastic short-term rental business year.