Without vacation rental marketing, running a short-term rental business would be like throwing a wedding and forgetting to send invitations. So, check out these 2023 vacation rental marketing tips and see how they can benefit your business.
Make Your Listing Eye-Catching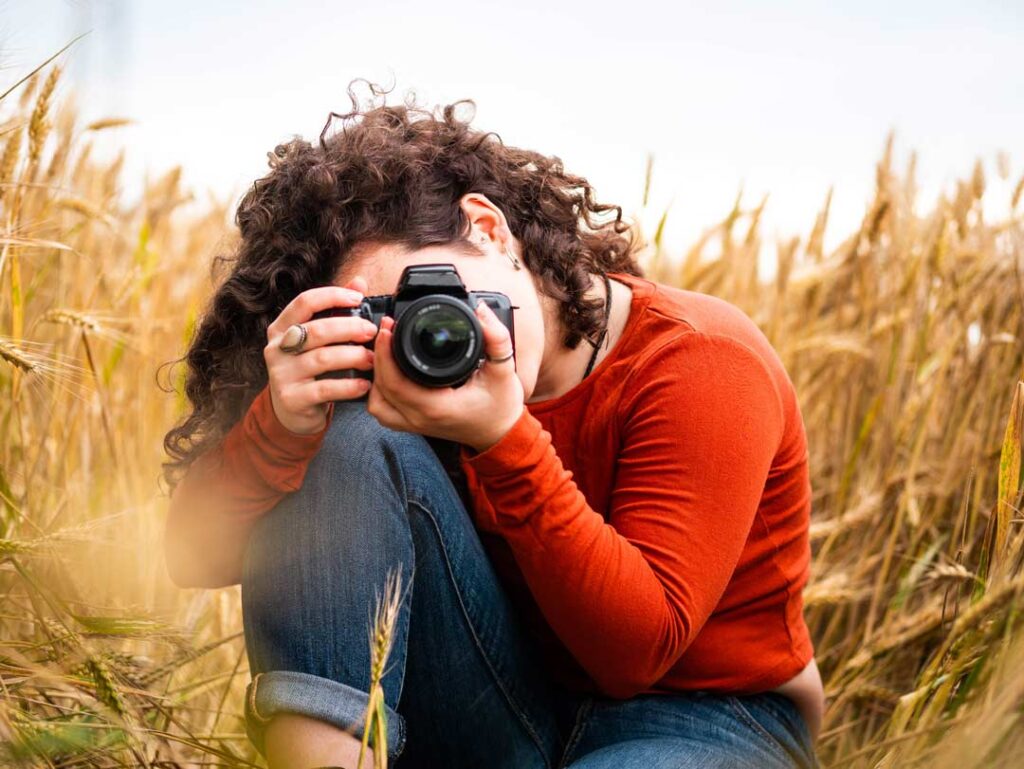 1. Provide Professional Photography
Although it appears easy to take a few pictures with your phone, professional photography makes quite an impact.
Here are 2023 vacation rental marketing tips regarding real estate photography:
Hire a professional photographer. Better photos can lead to more bookings, so it's worth the investment.
It's recommended to take at least 30 high-quality, seasonally-appropriate photos.
Don't use distorting lenses or editing techniques that misrepresent your home's amenities.
The type of guest you're trying to target is important. For example, if you're attracting mid-term or business travellers, use a laptop or a cup of coffee as subjects to help guests visualise themselves working at your home.
You should also include photos of the exterior of the building and the surrounding area. Location is one of the main reasons why guests pick a rental.
Read more about How Can Property Images Increase the Chance of Getting!
2. Write Tailored Descriptions
Make your descriptions relevant to the type of guests you'd like to attract. Keep in mind this may vary depending on the channel (we'll discuss this later). You could, for example, market your rental as kid-friendly to a channel that targets families. But you can also target business travellers on a niche channel dedicated to corporate stays for the same property.
Here are 2023 vacation rental marketing tips regarding listings' descriptions:
Create an attention-grabbing headline.
Write in a tone and language that appeals to your target audience.
Answer the most frequently asked questions within your description.
Detail your unique selling points.
Improve Your Online Visibility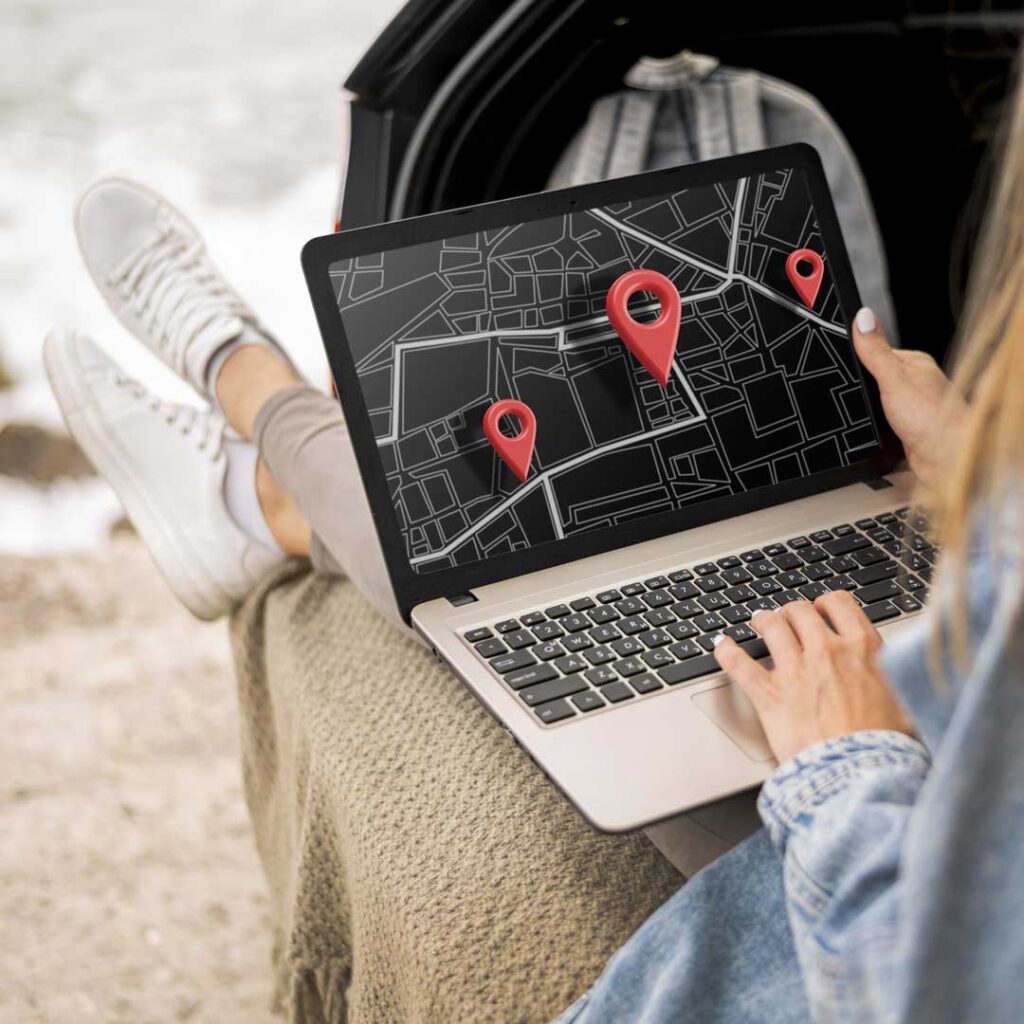 3. Implement a Vacation Rental Distribution Strategy
Effective vacation rental marketing relies on the right balance between distribution channels. Getting your listings in front of your audience and converting them depends on your vacation rental distribution strategy.
It is risky to list on only a handful of channels – algorithms can change, booking sites can go broke, and you could lose your business. So, your first step should be to find the channels that are a good match for your rentals and target audience. Then, get listed on as many as possible.
In the following section, we will explore the main distribution channels that drive bookings:
Online Travel Agencies (OTAs), such as Airbnb and Booking.com, are an important part of every property manager's distribution combo. Thanks to these, tens of thousands of travellers can see your property listings every day. However, with a growing number of hosts advertising on these platforms, it's difficult to stand out from competitors.
Local listing sites can be fantastic sources of bookings but are often overlooked by property managers. With a specific geographic focus, these websites are able to offer more hyperlocal expertise than global OTAs.
Niche websites' target market is specific groups of travellers with specific needs who aren't necessarily looking for accommodation on OTAs. The expertise of these websites isn't confined to a particular location. They can, for example, specialise in pet-friendly or family-friendly houses.
Google is a great source of commission-free vacation rental bookings. Short-term rental listings can appear alongside hotel listings on Google search results. This move has generated a lot of buzz since the technology giant first announced its intentions.
Direct booking websites enable you to accept online bookings and become less dependent on OTAs. Due to the higher profit margin for direct bookings, it should be an important component of your vacation rental marketing strategy.
Read everything about direct booking vs OTAs now!
4. Collect Five-Star Reviews
Collecting positive reviews is one of the most important pieces of marketing your vacation rental property. The search results of major listing sites prioritise homes with five-star ratings, making them more visible to accommodation seekers. It's also the most effective marketing strategy since five-star reviews give potential guests an unbiased comment on your property.
Here are 2023 vacation rental marketing tips for reaching those five-star reviews:
Keep an up-to-date inventory and maintain consistent cleaning standards.
Be professional in your response to negative feedback and devise a solution.
Make it easy for recent guests to leave reviews, for example, by sharing a link in your digital guidebook or vacation rental welcome app.
Improve Your Website's Traffic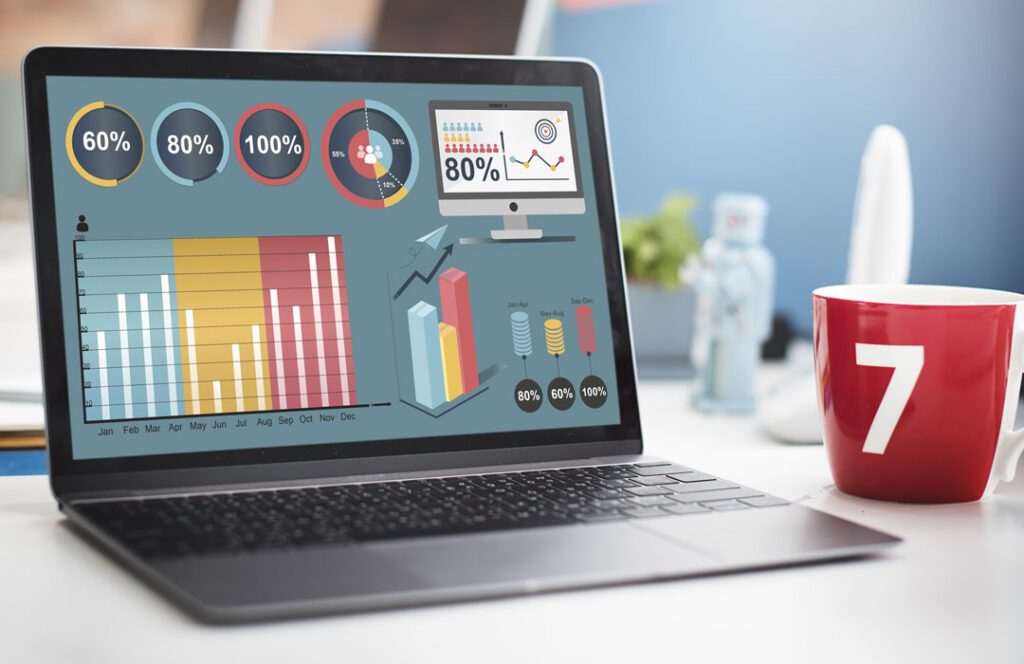 5. Leverage the Power of SEO
Your direct booking website will benefit from increased organic (unpaid) traffic if you master Search Engine Optimisation (SEO). You can guarantee that your website will rise the ranks to the top of search results if you improve your SEO.
The following are some basic vacation rental SEO tips to keep in mind:
Analyse how people are searching for amenities and property details in specific locations. Then, use related keywords in your descriptions to drive traffic.
Highlight popular amenities and additional property information in your listing description to help attract more guests.
Start a vacation rental blog to leverage the power of SEO.
Use backlinks and conduct link-building campaigns, encouraging others to link back to your website. By pointing to your website from other sites, these links tell Google that you are an authoritative website.
6. Go for Pay-per-Click Ads
Pay-per-click (PPC) ads can contribute significantly to website traffic. You can create PPC ads on social media platforms like Facebook and Instagram. With Google Ads, you can also have your ads appear at the top of Google's search results.
Here are 2023 vacation rental marketing tips when investing in PPC ads:
You can use a cross-platform advertising strategy (if you have the budget).
It's recommended to advertise on one or two platforms that are among popular sites visited by your target guests.
Optimise your landing pages to improve your conversion rate.
Reach Your Loyal and Potential Guests Regularly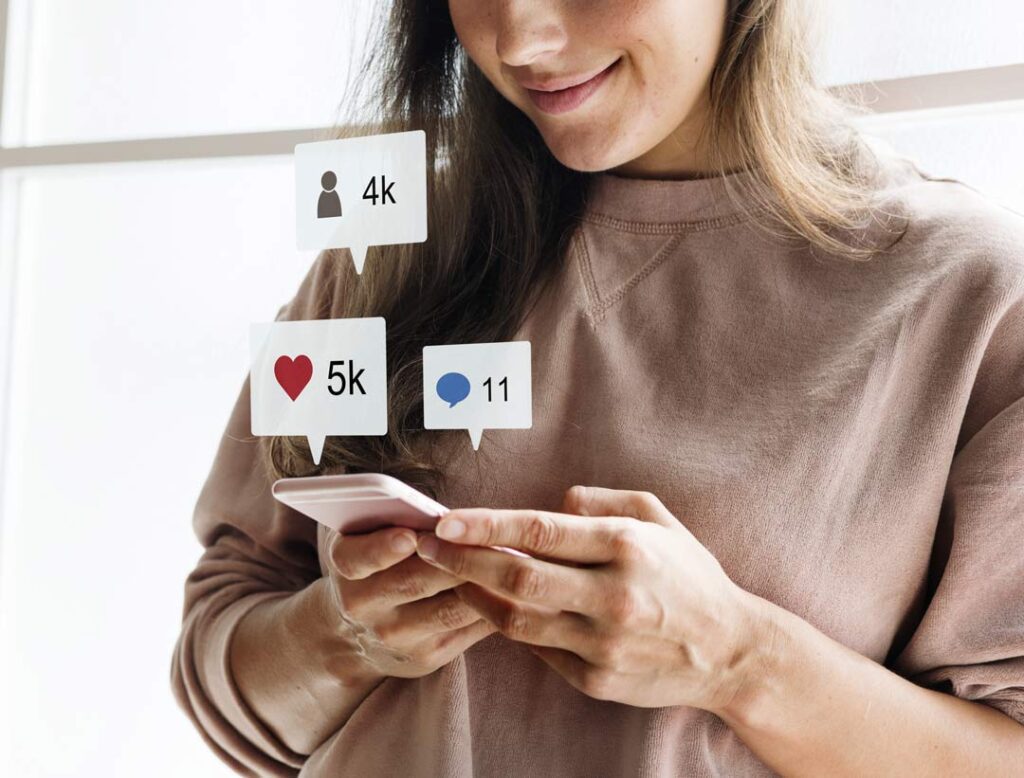 7. Make Social Media Work for You
The power of social media allows you to reach new audiences. Moreover, it can inspire people who aren't ready to reserve a property yet but want to bookmark it for later reference.
Make the most out of social media by following these tips and practices:
Create business profiles on all platforms with all the information travellers need, including a booking link and contact details.
Post frequently to stay top of mind with your followers.
Ensure your vacation rental appears in in-app searches by using relevant hashtags.
Respond to comments and private messages, like related content, and ask guests to tag you in their experiences.
Track your social media analytics to find out what types of posts are performing well.
Engage your audience with promotions and giveaways.
Inspire trust by sharing customer testimonials.
Become a valuable resource by providing advice for trip planning.
Promote your website or blog by sharing links via social media posts.
8. Don't Overlook the Power of Email Marketing
Want to grab more attention? Like many management companies, hosts can use email campaigns to keep their properties in front of loyal guests more frequently.
Here are 2023 vacation rental marketing tips for building an email marketing strategy:
Wherever you interact with travellers, suggest signing up for a newsletter. You can also double your efforts by asking subscribers to forward your emails to their friends.
You can automate email marketing, collect your subscribers' data, and analyse your emails' success using an email marketing tool.
You can drive more engagement from your audience by trying different email variables.
Price Your Vacation Home Correctly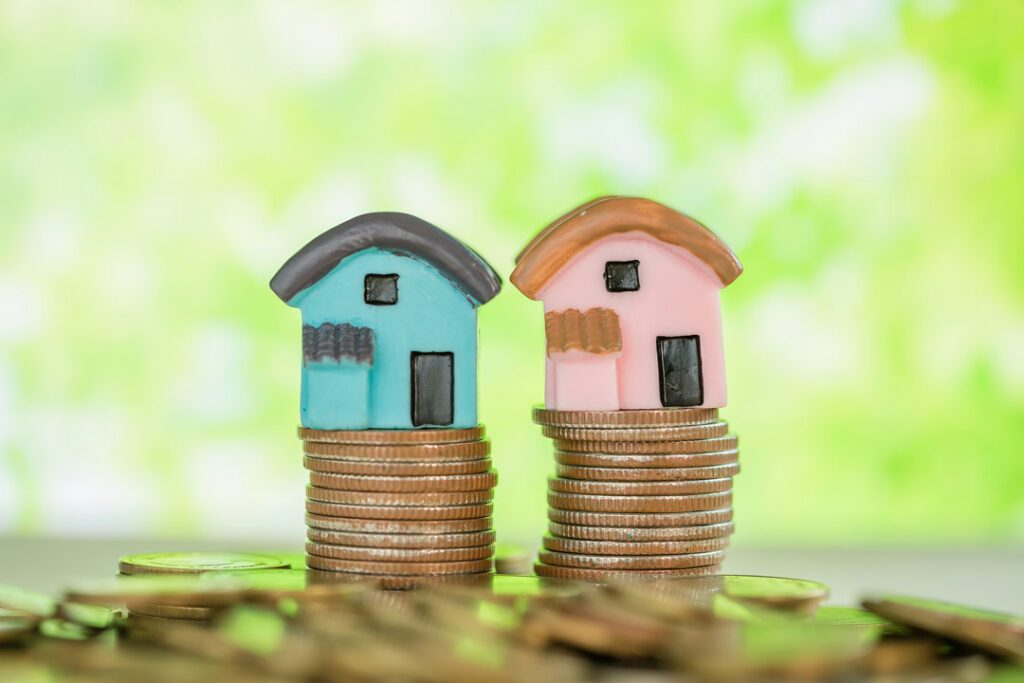 9. Keep Up with Market Trends
The vacation rental industry is constantly evolving. New trends emerge as old ones die out, and technology continues to disrupt the industry. That's why "set it and forget it" doesn't work for your nightly rates, as you need to adjust them regularly.
The following practices can help you make sure your home is priced right:
Always keep an eye on prices in your area to ensure you're not overpricing or underpricing.
Look beyond seasonality and consider more specific booking trends, such as spiked short-term bookings around local events.
Use tools like Transparent and AirDNA which help hosts stay informed with the latest vacation rental market insights. A long-term competitive edge can be achieved for your company if you utilise these insights.
10. Take Advantage of Dynamic Pricing
With an ideal number of bedrooms and facilities, chances are your property is not the only one in the neighbourhood. So, it is no surprise that price becomes an important factor when travellers want to choose between comparable options.
Here are 2023 vacation rental marketing tips for applying a dynamic revenue management strategy:
Have a clearer picture of your finances by calculating your income and expenses. This way, you ensure that you will not rent out your units too low while implementing dynamic pricing.
Use dynamic pricing tools like Beyond, PriceLabs and Wheelhouse as they use algorithms to automatically make price adjustments.
Use a Property Management System (PMS) that easily integrates with pricing tools and sets you up for sustainable success.
Invest in Local Partnerships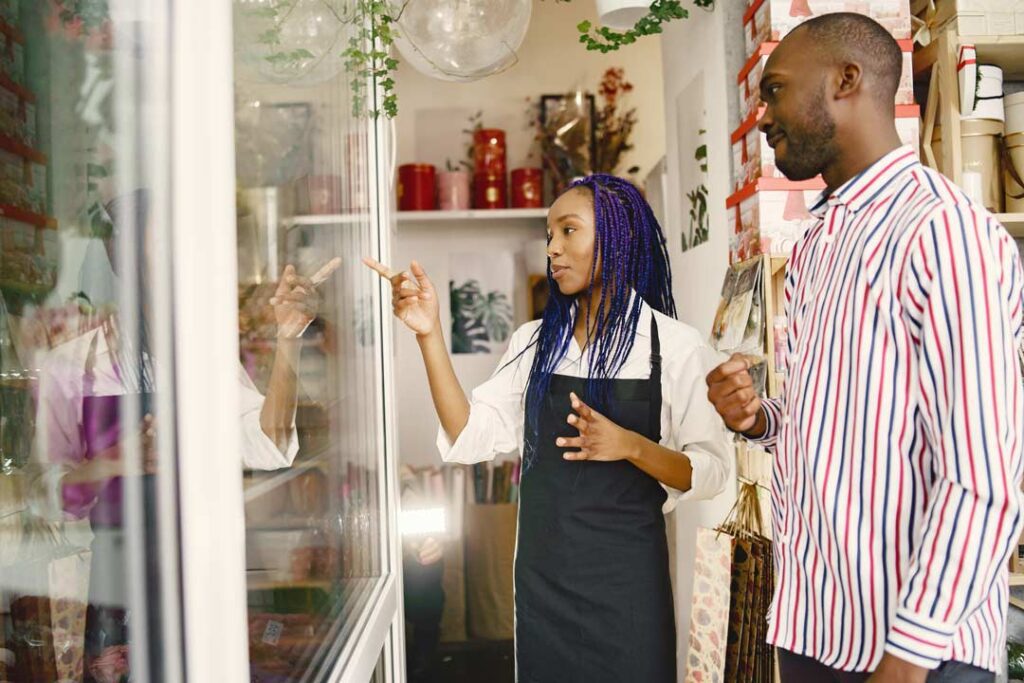 11. Partner Up with Local Businesses
The hospitality industry goes beyond vacation homes. This industry is also made up of restaurants, entertainment venues, and cultural attractions. Creating partnerships with local businesses can significantly increase the success of your vacation rental business through mutual promotion.
To benefit from regional partnerships, you can:
Talk about the local restaurants or cafes on your blog and ask them to do the same.
Organise special discounts and vouchers to provide the ideal guest experience.
Consider running promotions during local events and festivals when tourism is booming in the area.
12. Don't Miss Regional Forums and Local Bloggers
There are many savvy property managers who find new guests through local blogs and forums dedicated to vacation rentals. Regional forums, lifestyle bloggers, and other influencers can enhance your social reach and encourage reservations for your vacation rental properties.
Here are 2023 vacation rental marketing tips regarding partnerships with local influencers:
Check if your potential influencers' posts and blogs match your niche and brand.
Track their activity for a while to make sure they are active enough.
Ask your partners to give their followers a particular link, a UTM tracking code, or a discount code.
See bloggers and influencers as great sources of information. Depending on your rental listing, they can provide insights and recommendations on how to reach a broader audience.
Ensure a Great Experience for Guests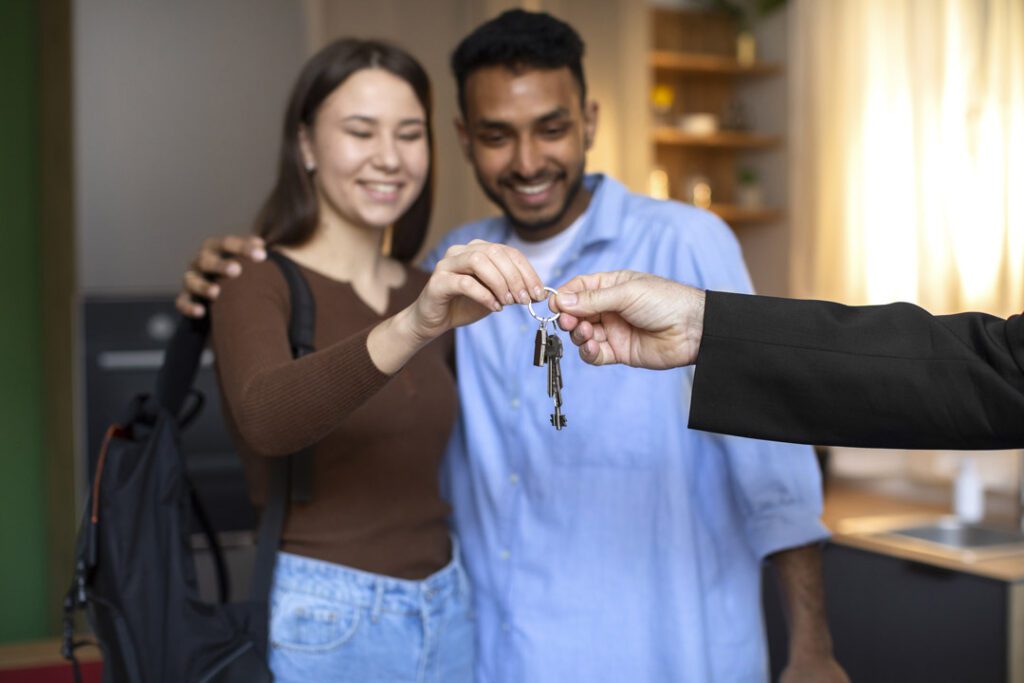 13. Promote Discounts and Special Offers
There is nothing better than a good savings opportunity. A discount or a special offer may entice travellers to make a booking during off-seasons. Offering a good deal will also make travellers more likely to book with you, even in the high season.
The following practices will help you stay ahead of competitors during high and low seasons:
Advertise regular discounts through your website, listings, and social media.
Your prices do not have to be halved to make this work. Even a 10% discount can be attractive when getting a reservation becomes hard during low seasons.
In high season, free parking or a swimming pool can be enough to entice a booking you wouldn't have otherwise.
14. Establish Policies That Are in Line with Traveller Expectations
You can directly impact the size of your audience with vacation rental policies. These policies are part of how browsing travellers discover your property on listing sites. When it comes to cancellation policies or minimum stay restrictions, your flexibility can speak volumes about your customer service. No need to mention that being flexible gives you an advantage over your less accommodating competitors.
Here are 2023 vacation rental marketing tips to help you set successful policies:
Adapt your policies to the changing needs of your guests.
Assess the effectiveness of various policies over the long term and adjust as necessary.
Validate your policy choices and find out what's popular by evaluating market trends and competitors' listing policies.
Be flexible when a situation is beyond the guest's control.
No matter what vacation rental marketing tips you employ in 2023, you cannot accomplish them without a helping hand. Here, a Property Management System can be of great benefit by saving you a great deal of time to spend on your marketing strategies.