As a vacation rental software, Lodgify is a Property Management System and Channel Manager with its headquarter situated in Spain.  Dennis Klett is the co-founder and CEO. The company was founded in 2012 and is famous for its website enabling users to build their online booking channel. The company enjoys a large clientele and offers services included in many PMSes.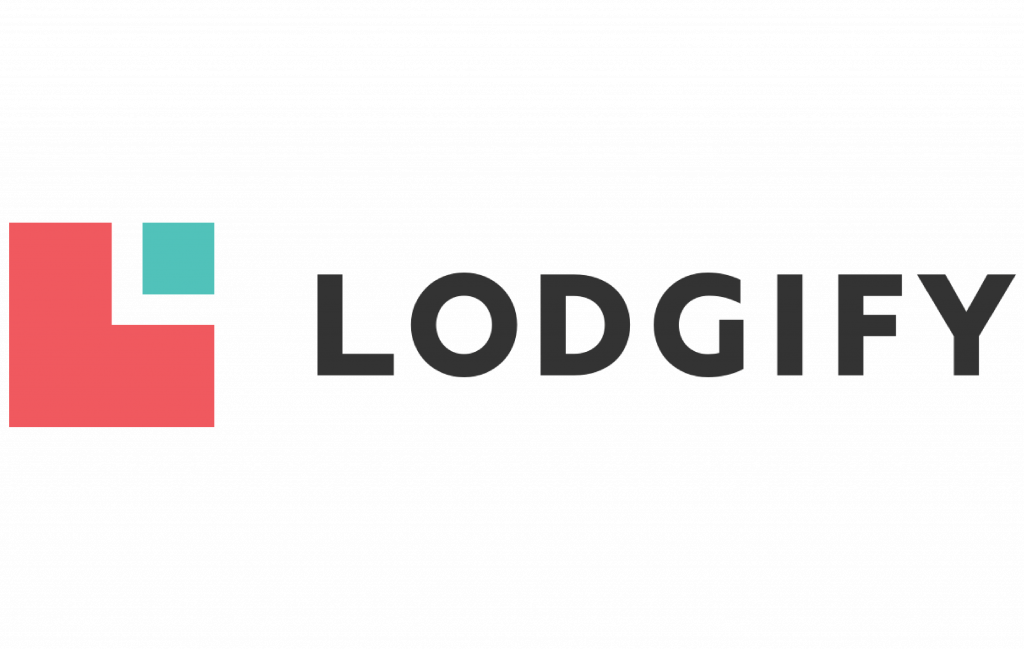 Lodgify allows its users to customise their vacation rental websites and launch them in almost 20 languages. The website has an integrated booking engine, and its channel manager enables hosts to sync their calendar, photos, and information with some top listing channels including Airbnb, Booking.com, and HomeAway. The mobile app for guests, employee management, and user-friendly templates are among its premium, competitive features. Lodgify provides different reports for bookings, payments, and occupancy rate. There are three pricing plans available for Lodgify subscriptions that you can choose from according to your business requirements and status quo.
Does Your PMS Facilitate Your Short-term Rental Business and Its Growth?
As a small short-term rental manager/owner, you need to invest in your direct booking website, and at the same time, increase your exposure by listing your rentals on different channels, which in turn can even lead to direct bookings in the long-run. So, the best case is working with a PMS that allows commission-free bookings arriving through it, a free direct booking website, and lets you connect through 2-way API connections with many different channels around the world based on your target market and niche. 
As your business grows, the management, accounting, reporting, sales, and marketing functionalities can get complicated. In this context, it is imperative to look for a solution that includes options that ease capturing direct bookings, automates as many processes as possible, and allows a property manager of any kind to scale their business and add more rentals to their portfolio.
Automated Booking Processing
At Lodgify: 
You can send a quote for guests' reservations through the website indicating the price, payment schedule, and cancellation and deposit policies. 
You can send a confirmation link via email to the guests, including reservation and payment information.

You can set a quote expiry policy.

You can choose how you would like to accept bookings (inquiry only, booking request, instant booking). For the inquiry bookings, the system blocks the availability on other channels, and you may lose the chance of selling your nights.

You can automate guest identification by using

CheKin

, a software solution for guests' registration.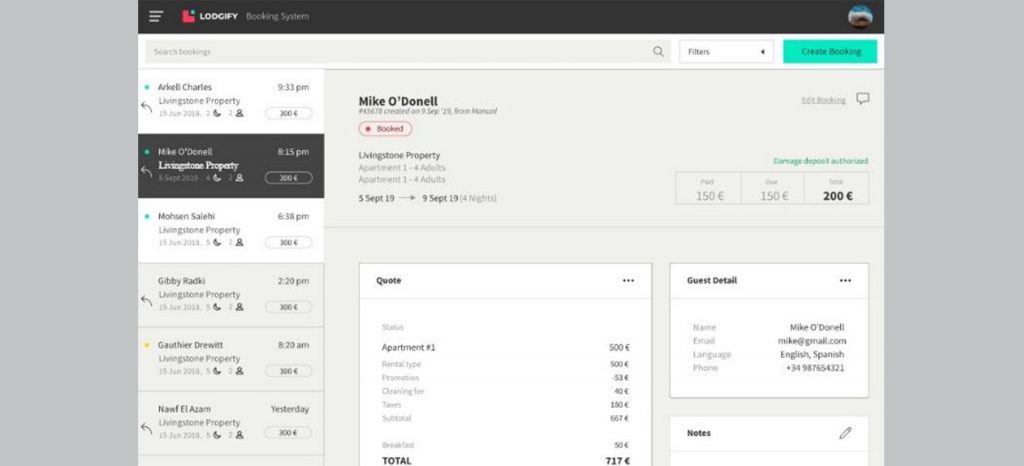 Lodgify's channel manager enables booking, calendars, and rates to be synchronised via API across top listing channels, such as Airbnb, Booking.com, Expedia, VRBO. 
It supports iCal integration for other channels, including Tripadvisor, Hotels.com, Lastminute.com, Trivago, Hotelbeds, eDreams, etc.
Lodgify synchronises images, descriptions, and listings with some of the top channels. 
On the Professional and Ultimate plans, there are no booking fees for direct bookings (except the commission that channels charge you.)  

There is a 1.9% fee to all bookings on the Starter plan, whether from the website or the channels.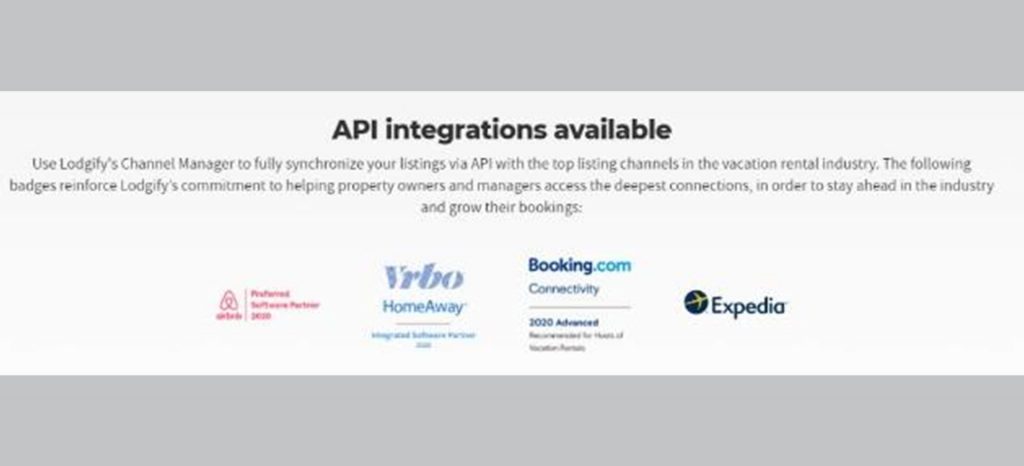 Lodgify's task management software allows you to:
create and assign tasks for different members. 

give users access and distribute responsibilities.
invite your team members to the platform and link them to the rentals; then you need to create job templates and specific tasks that the team members should fulfil to complete the job. According to their role and relations to the job and rentals, team members will be notified on their mobile app when the job is created.

manually assign jobs to specific people.

 

With Lodgify task management:  

People can claim a job.

You can set an inspector for the jobs ( he can reject and approve the job)  

You can activate and deactivate a job according to your needs. 

Tasks are shown on the calendar.

Task management feature is offered on the Ultimate Version.

There is a mobile application for the manager.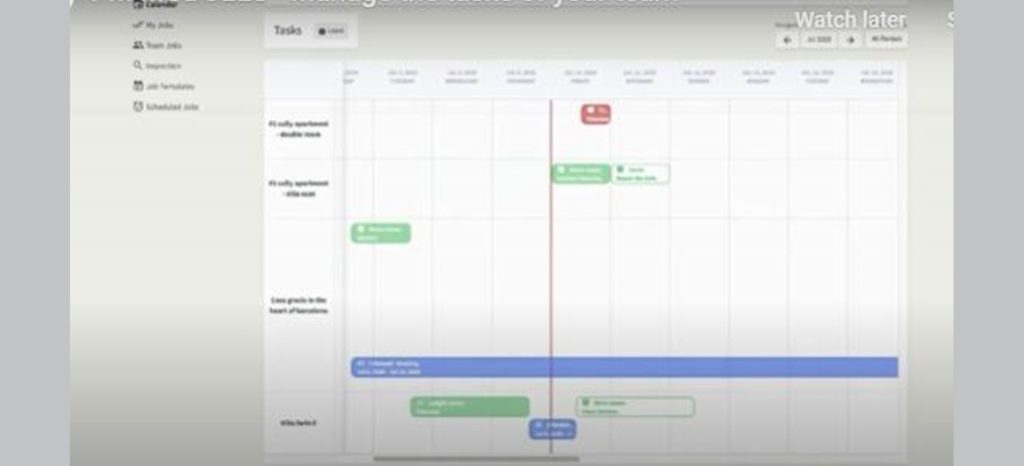 Lodgify uses triggers to automate guest communication. 
A "pre-check-in form" will be sent asking the guests' arrival information, details, and IDs.
The guest app provides them with information about the rental, access, address, Wi-Fi details, and recommendations about what to do in the area. (You can select the sensitive info like access code will only be sent if the payment has been completed). 

Once the guests check out, they will be no longer able to access the app.  

Automatic and manual SMS reminders can be sent.

If you want to link into software for automatic self check-in, you should use Zapier.
1. Lodgify offers a website with an integrated booking engine. 
2. It is mobile-friendly, and users can create their domain.
3. On the Starter plan, there is a 1.9% fee to direct bookings.
The SEO-friendly website created by Lodgify: 
is customisable, allowing you to create custom pages. 

allows you to add Google Analytics. 

can be integrated with WordPress, Wix, Drupal, Joomla, Weebly, and Squarespace.
Lodgify allows you to set prices per night, week, month, weekdays, and seasons.
Lodgify allows you to: 
set up a list of preset automated emails to communicate with your guests. You can check up on them during their stay.

set up a digital format of house rules, instructions, and access codes. 

send review request email templates.
3.Kigo provides a ready-to-use template for your automated guest messaging system.
At Lodgify, you can communicate with your guests using the built-in guest CRM.
The system does not collect the emails, and if you want to have a guest list, you should manually create it. You should create a booking and then fill in customer data.

Using the list, through the free integration with MailChimp, you can send out marketing emails.
Lodgify allows managing the team on one single platform. 
You can specify what your team member can see and do. 

You can set a "picture request" and ask the housekeepers to upload photos.
set your expectations by attaching photos and have a place to receive photos in real time from cleaners

automate all communications through the system by email and SMS.
Lodgify's mobile app is developed for tracking operations.
The mobile app has the functionality of the desktop version of the software.

The guests can communicate with the host through Lodgify's guest app

.
With Lodgify: 
You can create properties in different locations. 

Rentals are also imported from Airbnb.

You cannot move the reservations from one apartment to another one.
With Lodgify:
You can have an outlined list of all the things that need to be done and check when the property has been cleaned.

With the mobile app, you can oversee all the tasks and manage the team.
You can assign specific people to supervise and review tasks once they have been completed.
Lodgify provides homeowners access to keep them updated by creating different roles within the platform and assigning specific permission to each owner. 
The owners can add properties to the website, edit the details and availability themselves. 
There is a mobile app for owners.
Owners can: 
check property availability calendars.

book an owner stay, or guest-of-owner stay

download their owner statement
Lodgify has integration with Stripe, Braintree, Authorize.net, and Payyo as payment gateways.
You can accept a set of credit cards for your website: Visa, Mastercard, and American Express.
Ther payment is not through 3-D Secure Payment, and you can only charge card details.
It accepts bank transfers, checks, and cash payment. 

You can add payments manually, send payment requests and payment reminders.

Pre Authorisation can only be granted for seven days. 

Lodgify charges you 1% transaction fee.  

You can set 2-3 payments: a percentage at the time of the booking and the remainder some days before arrival, for example.
At lodgify you can check the most vital months and days and also the most popular properties on the reports.
Lodgify has integration with PriceLabs and Outswitch.
Lodgify provides onboarding for you under the Professional and Ultimate plans, if you manage three listings and more. 
If you are an Ultimate subscriber, you will be trained on PM Modules, including accounting and task manager.
The software shows the users the account progress and tells you what steps are left to thoroughly set up your system. 
There are articles and instructions both on the website and in the software itself.
At Lodgify: 
You can keep track of your income and payments, pending and transferred payments of both employees' and guests'.
You can generate invoices to employees. 

You can keep track of the expenses.

The system allows you to create accounting statements. The statements will be updated automatically based on received and sent payments.

The amounts on the payments are not automatically updated. 

There is no bank account for the owner; the split proportions of income on each booking are for reporting purposes.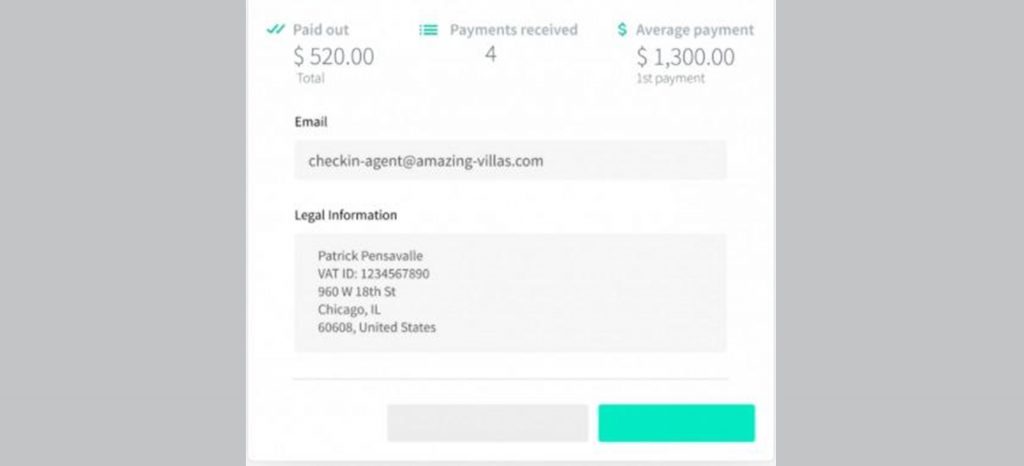 Lodgify does not offer a unified inbox, but to communicate with the guests, you have two ways: 
1. You can enter the reservation system and send the message directly from there (This feature synchronises with Airbnb and VRBO chats). There are some "canned emails" that you can choose.
2. You can reply to the guest via email. Each booking has a unique Email String. Only when you respond to this string, the conversation will be saved in the reservation.
Which automated emails are sent to your guest depends on the channel. For example, If the reservation is from Airbnb, "2 days before rental arrival" and "2 days after rental departure," emails will be sent automatically.
Lodgify's pricing starts at $11 per month and varies depending on the total numbers of rentals and features: Starter $12, Professional $32, Ultimate $48. Lodgify offers a 20% discount on annual subscriptions and a 25% discount on a two-year plan when the users pay upfront. The users receive a free custom domain with both of these plans.
Lodgify: A Property Management System to Choose?
Lodgify is the right choice if you run a small rental business, and you wish to have a user-friendly website. The website offers customisable and editable templates. Bear in mind that if you choose the low cost, Starter Plan, Lodgify applies a 1.9% fee to all your bookings. If your properties are only listed on Airbnb, Lodgify would be a good option because they have been chosen as a Preferred Software Partner by Airbnb. It means that Lodgify provides the requisite functionality and software connections that meet Airbnb's technical benchmarks. However, because of the limited integration with the channels, you do not have the chance to widen your reach the way you may wish to and plan. 
Sending queries at the time of bookings saves you time and energy if you choose this software, but since there is no support, it will be a hard job to set the system up, especially the accounting module and task management. As you expand your vacation rental business and consequently work with different owners, the profit splitting and allocating the costs would be problematic. The lack of professional reporting and accounting functionalities would cause you operational problems. If you decide to link your accounting software account, you have to pay for Zapier to provide you with the connection.
We are committed to ensuring that all our analytical articles are factually entirely correct and accurate. If you have spotted anything that you feel is wrong or misleading in this article, we'd appreciate hearing from you.