In order to create an expense in Zeevou, you need to define your Expense Types first. For example, electricity, WIFI, gardening, etc.
Step 1: Go to Setting->Finance -> Expense Type
Step 2:  Click on Create Expenses Type.
Step 3: Choose the name of the Expense Type.
Step 4: Keep the Deal Element as Expenses.
Step 5: If you use Xero, you can map the expense to the account in Xero.
Step 6: Click on Save and Close.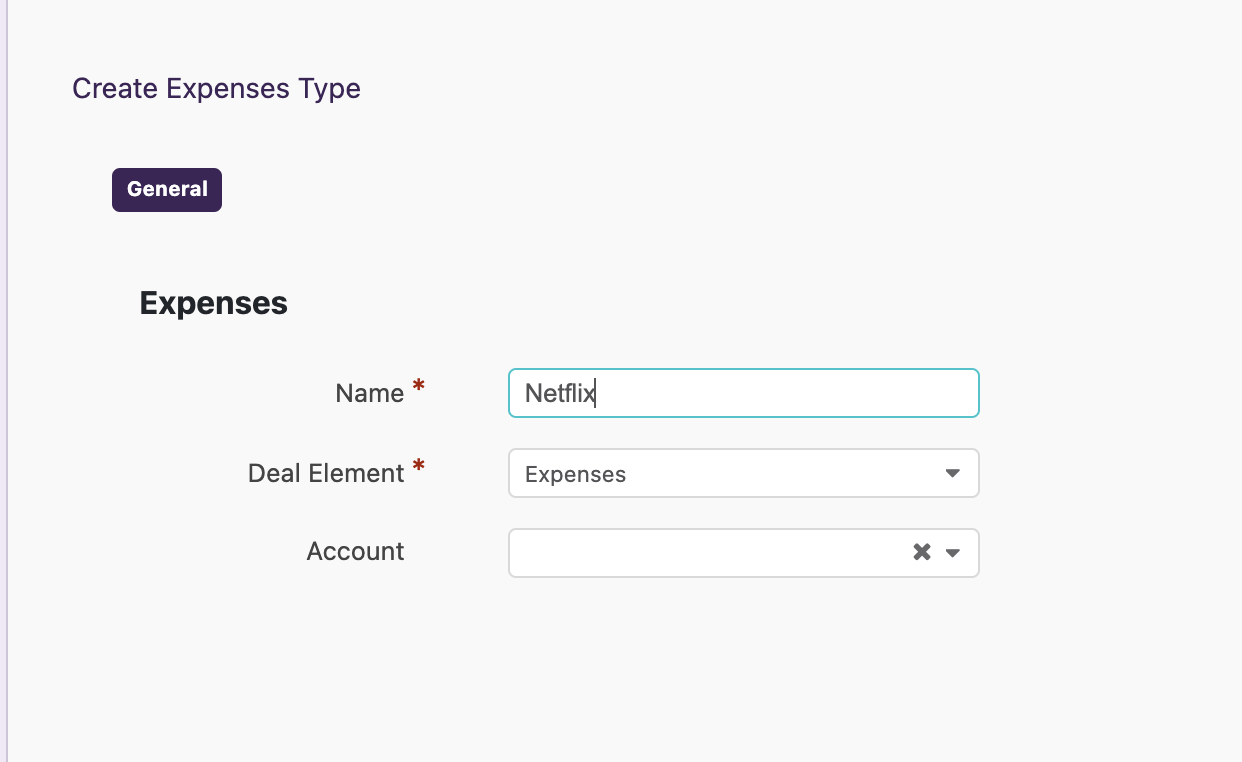 Now that you have different types of Expense, you can create expenses for your properties.
Step 1: Go to Finances-> Expenses and click on Create Expense.
Step 2: Add a Service Provider. They are the companies that have already been added in Contacts-> Staffs-> Zeevou Companies. (It is optional)
Step 3: Choose the Expense Type and the Total Amount. If the expense is for more than a month, the expense will be calculated pro-rata in the Monthly Profit Report.
Step 4: Choose the period when the expense happened.
Step 5: Choose the Allocation Level. If it is an expense for the whole building, choose Property and Unit Allocated Strategy.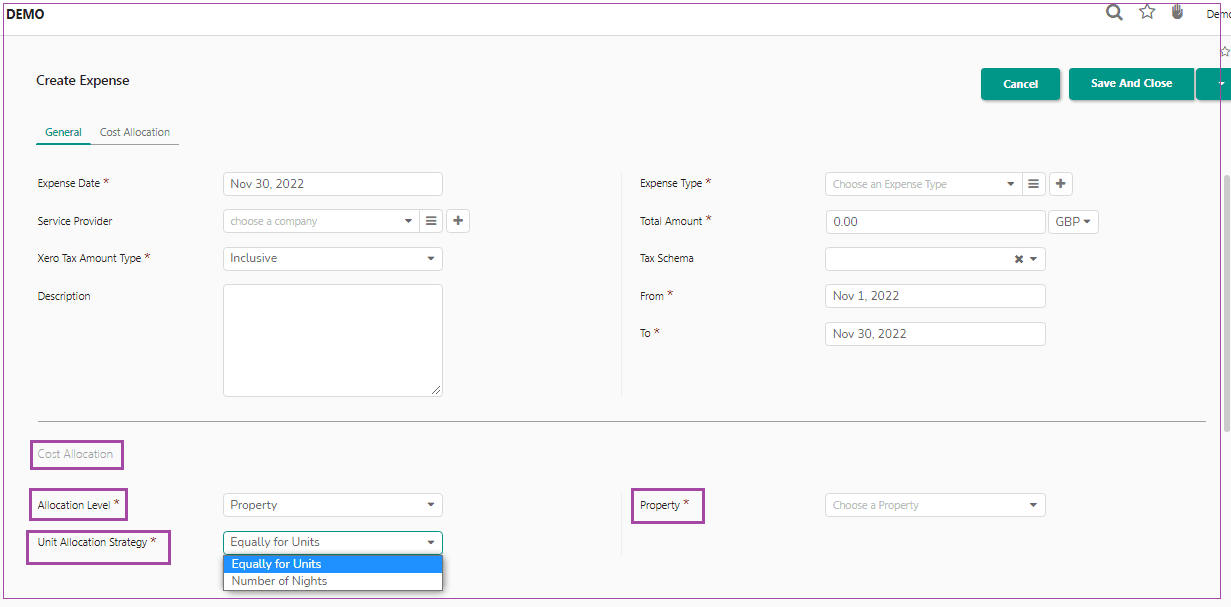 Otherwise, select Property Unit and then choose the Unit Type and the Unit.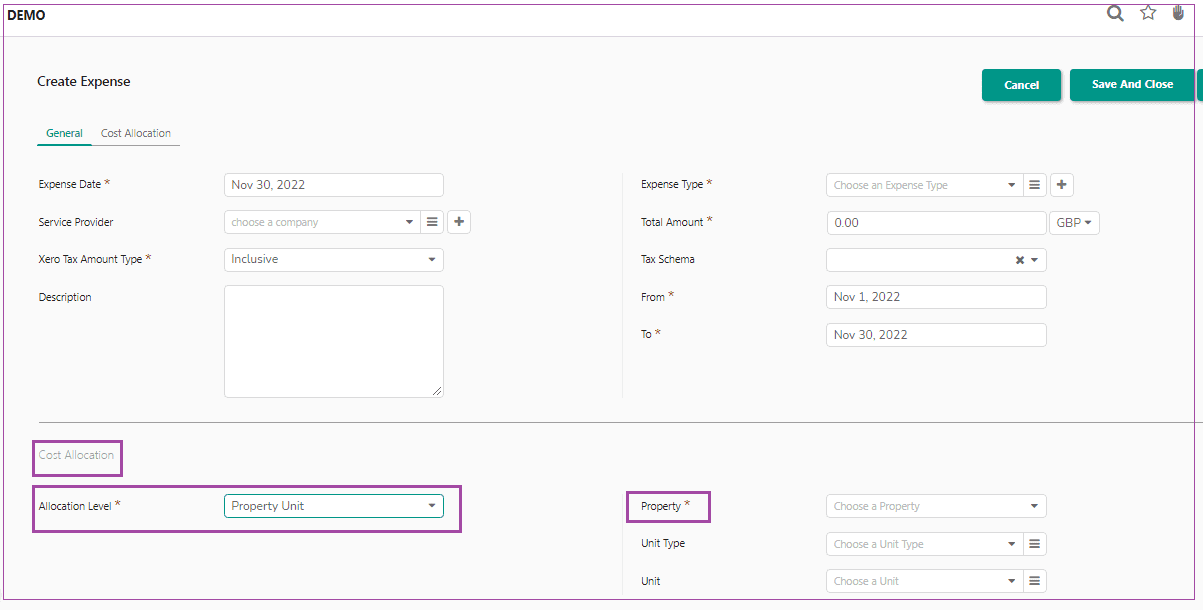 Recurrent Expense:
If you want to create an expense that is repeated, such as WIFI, create one expense and save it. Then, click on Custom Recurrence. Here you can select how often the expense should be repeated. For example, if it is a monthly expense, you can set 1 month.
You can choose when you want to end the expense. If you choose Never, the expense will be created for the next four years. You can choose the date the expense ends or the number of occurrences.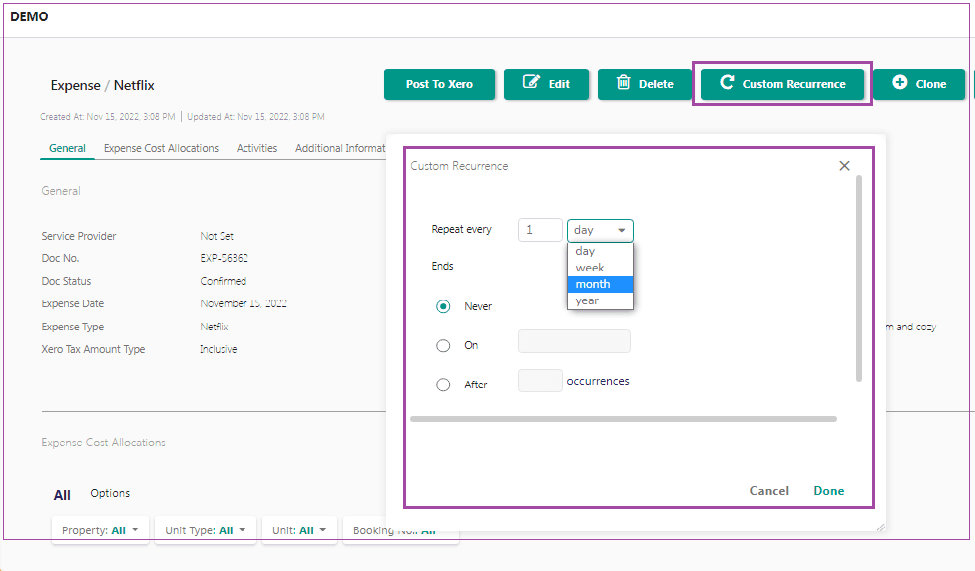 Note: If you click on three dots and then  on Repeat, the same above window will pop up.