In Rates/Add-ons, you can create different Add-ons as you wish.
There, you need to choose a name, determine its Type, and Price (Fixed or Percentage).
Then, by filling the Default Sales and Purchase Price fields, you can set the price you have purchased it (say the add-on is Breakfast) and the Price you are going to sell it. These fields are helpful in calculating the business income and accounting processes.
For Category fields, Add-ons are usually categorised as "Service."
If the "Needs Admin Approval" box is ticked, for any booking that includes that Add-on, the system cannot apply the Add-on until Admin approves it. For example, if a booking includes the Early Check-in Add-on, the system will not increase the booking Price until an Admin user approves it. If the box is not ticked, the system will consider the Add-on Price and increase the booking Price automatically.
The Booking Deadline field determines the deadline for applying that Add-on. For example, you can determine that Early Check-in Add-on cannot be applied one day before the guest arrival.
When you save the Add-on creation page, you can add the created Add-on to all your properties in Organisation Configuration, or to a specific Property in Listings.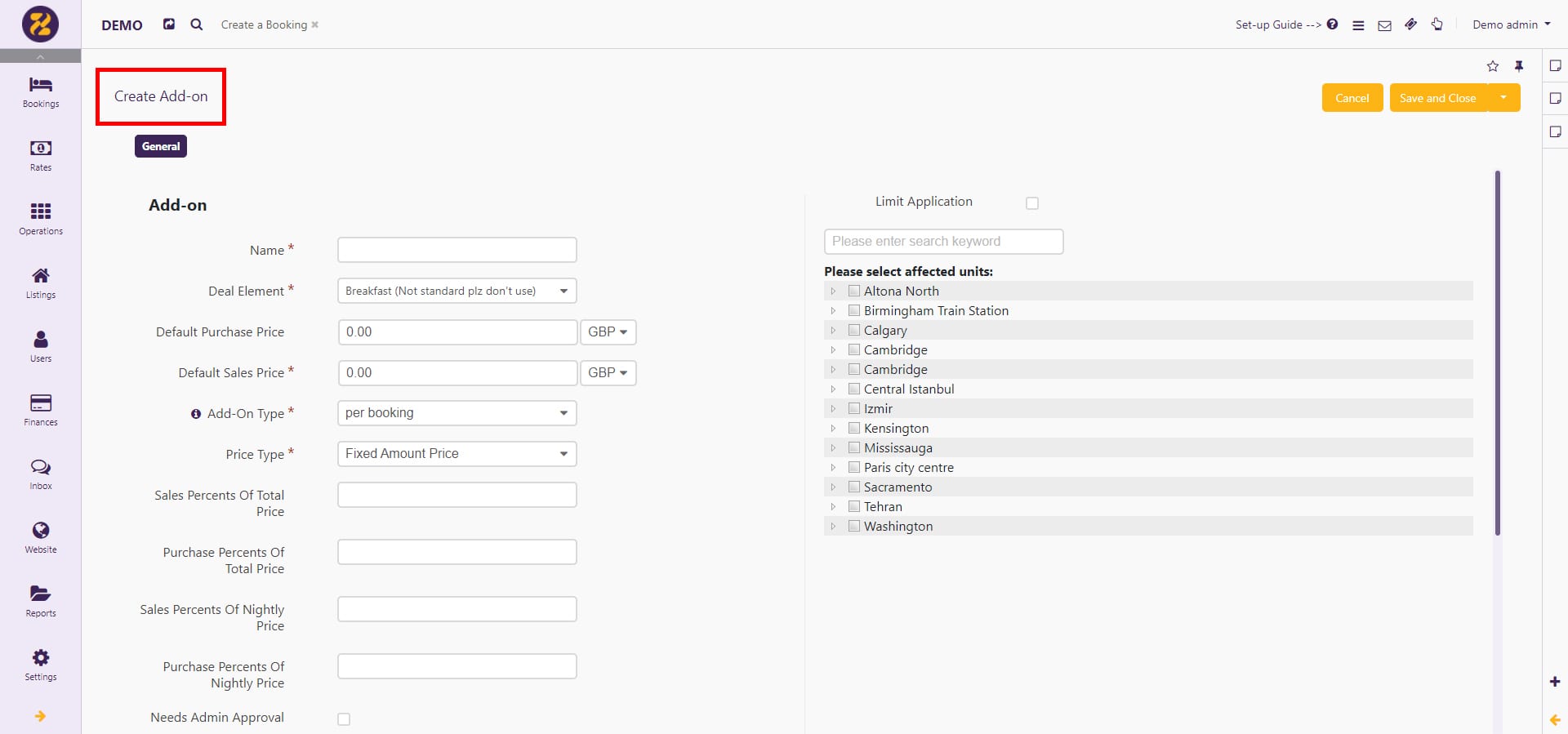 In Organisation Configuration, you can set Early/Late Check-in/out Add-ons. Please note that if you set, for example, Early Check-in Add-ons in Organisation Configuration, it will affect all your properties.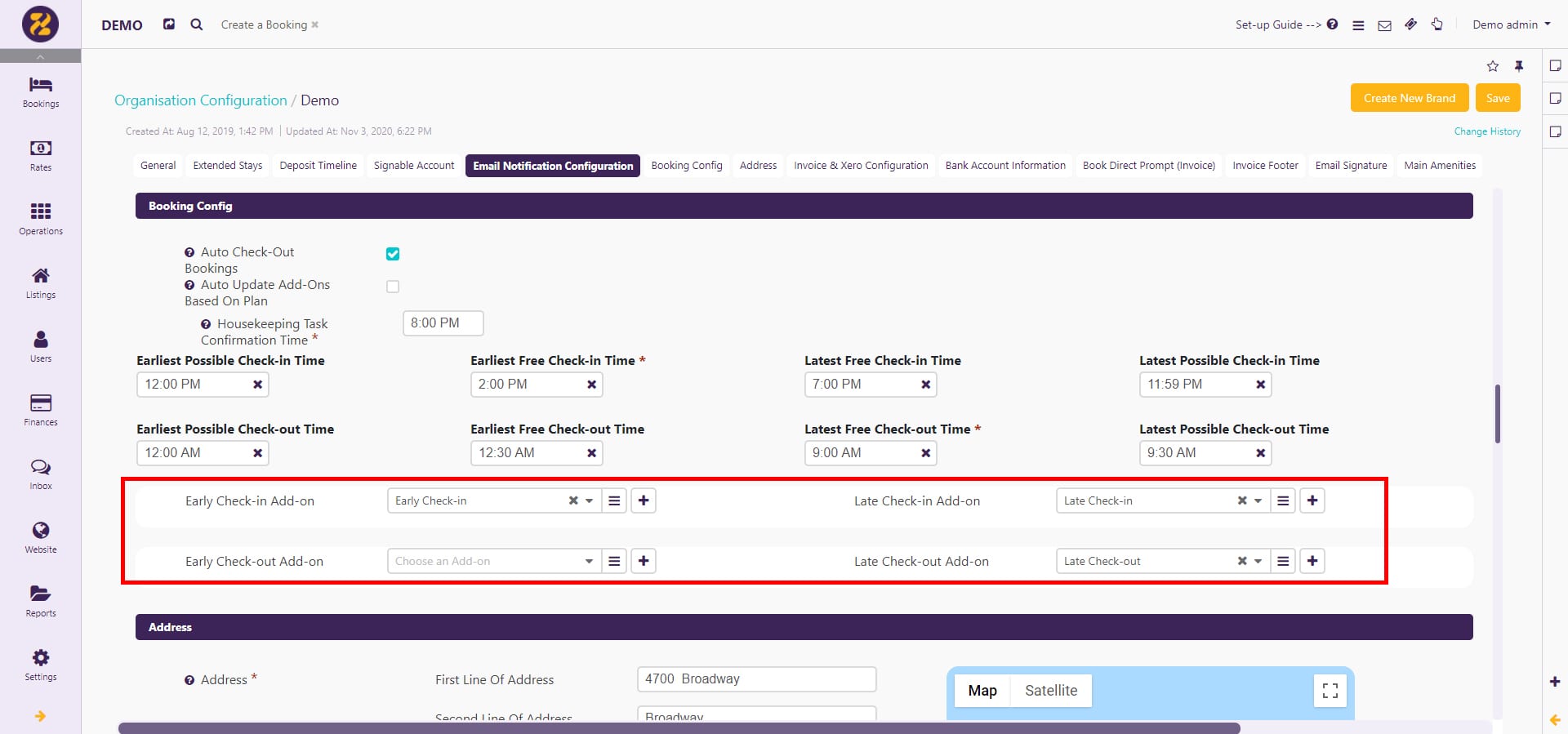 In Listings/Properties/Edit mode, under the "Check-in/Check-out Times" title, you can tick the "Check-In/Check-Out Time Override" box and customise that specific property's Add-ons.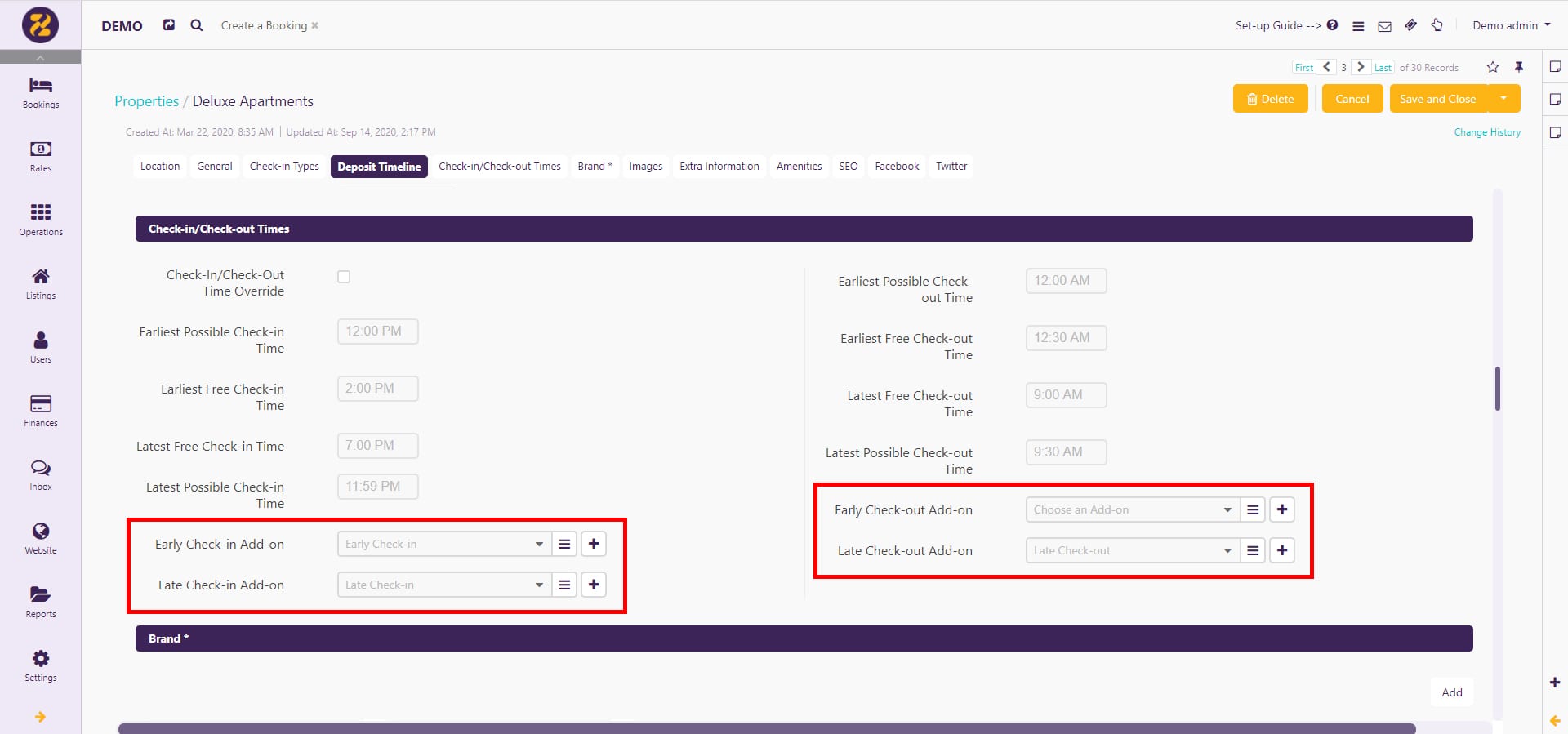 Another important field that is associated with Add-ons is Rate Plan. After you create a Rate Plan, in the view mode, you can add an Add-on to the rate plan. Using this option, your set Add-on can be included in the rates that are sent to the OTAs and are shown in your Zeevou domain.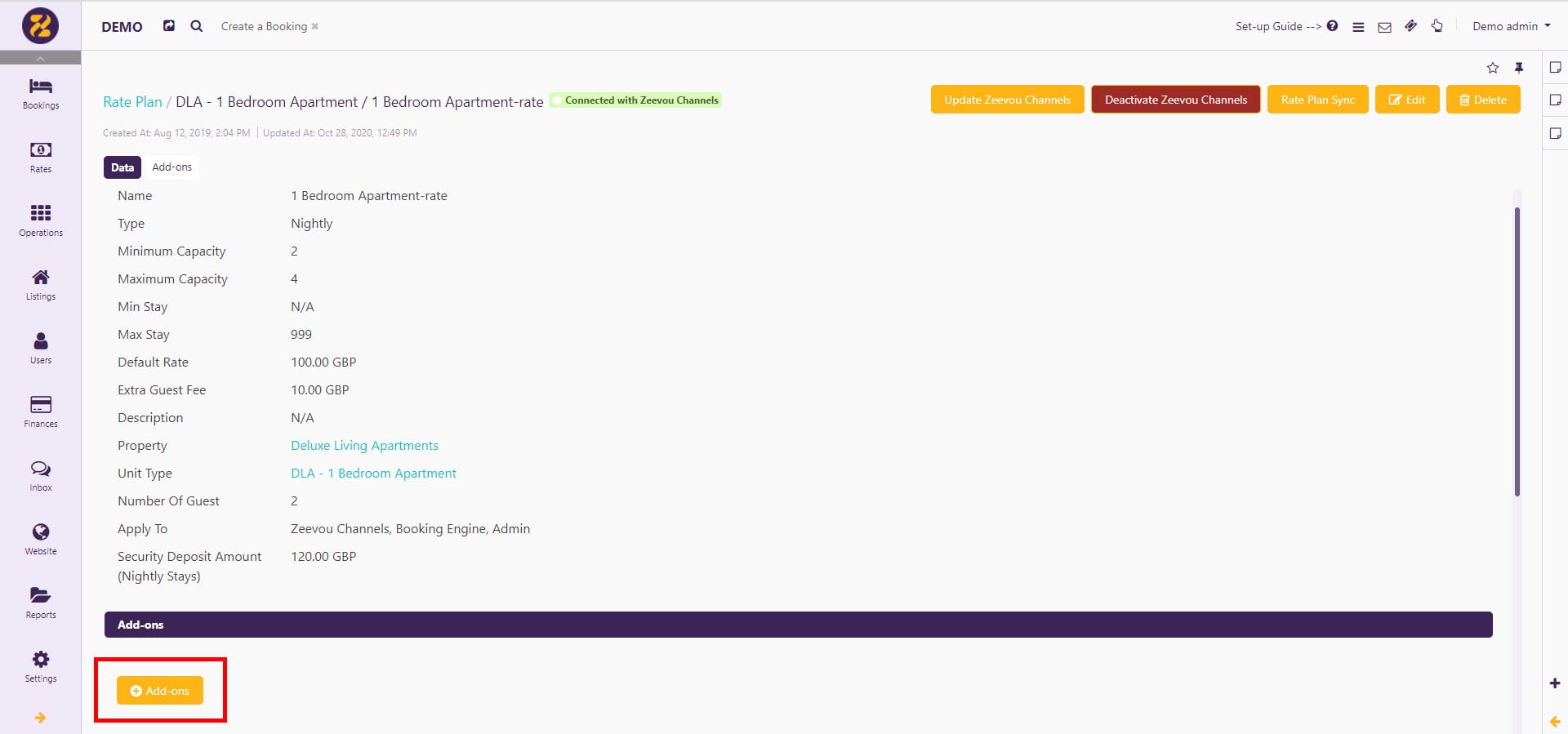 Notes:
Why the add-on I created is not shown in the Rate Plan Add-ons drop drown?
Only Add-ons that are set as Fixed Amount Price, Per Night, and Service can be added to Rate Plans.