To create a trigger rule for an email or SMS, go to Settings -> Notifications -> Trigger Rules.
Click on Create Trigger Rules
Choose a title for the Trigger.
Make sure it is active. (if you want to deactivate one trigger rule and stop an email you can take the tick off).
Set your conditions.
Choose the corresponding email or SMS template. (You need to create templates in Settings -> Notifications -> Templates. Please note that the SMS template should have the plain text and shouldn't be long).
You can attach Invoice or House Manual or Check-in Guide to the email.
If you want to see the email in Send Notification in the Booking View page, you need to click on Favourite.
Choose who you want to send the email to. You can choose the guest, the person who is booking the place,  Zeevou Users or a specific email that hasn't been registered in Zeevou.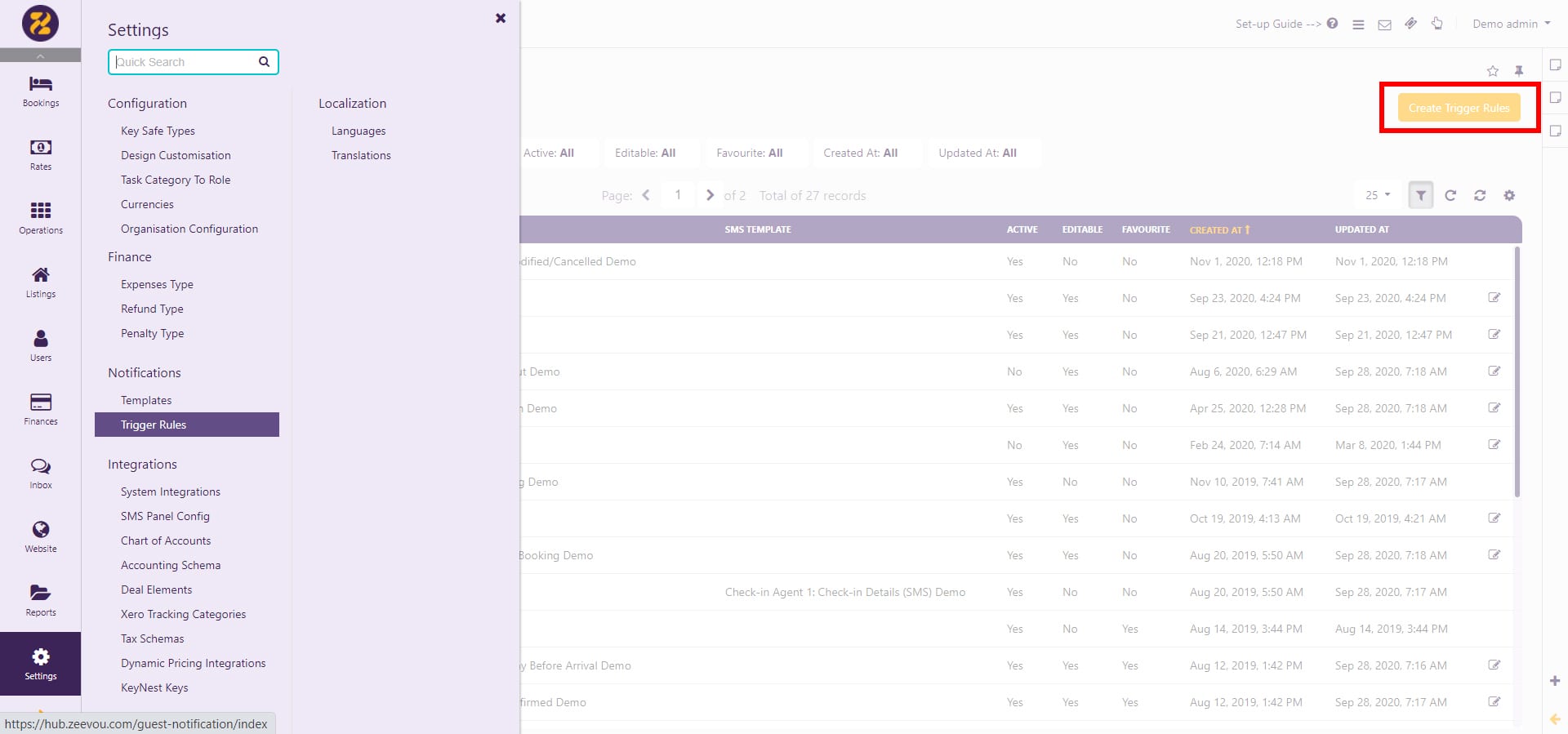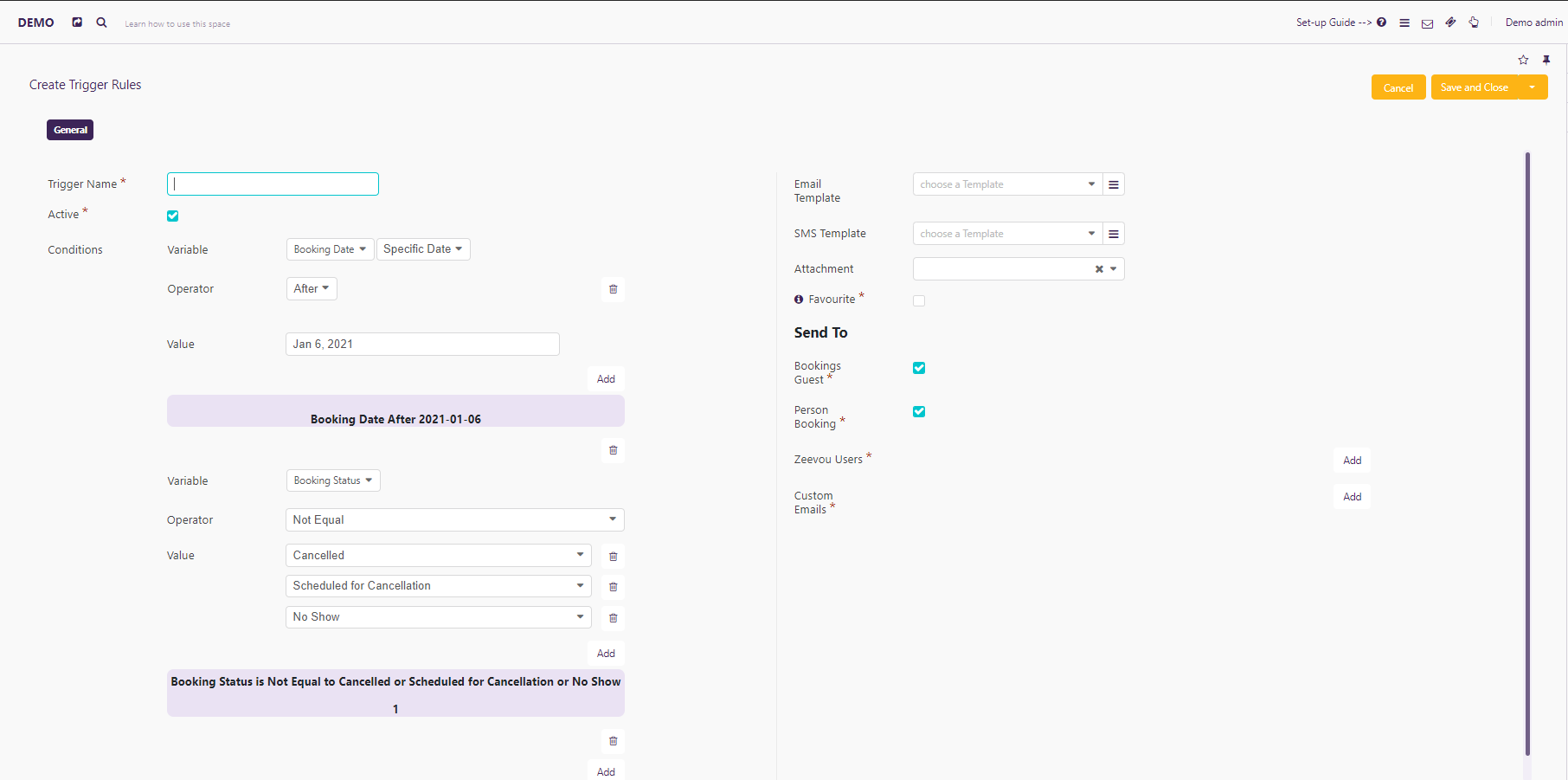 How to set a condition:
You can set as many conditions as you want for your emails and SMS. These trigger rules make sure when and to whom they are sent. Please make sure the sets of conditions you choose for an email or SMS don't contradict. For example, you shouldn't choose one condition as "Booking status equal to booked." And the other one "Booking status equal to cancelled."
Please do not change or delete the two default set conditions but add to them. The default conditions in the trigger creation page are set to make sure your template won't get sent to cancelled and previous bookings.
Choose the variable. (date, booking status, due payment, property, etc.)
Set the Operator. (It's better to use => or <= for dates and time rather than =)
Specify the variable in the Value, Property, city or area (depending on the variable).
If you can't see a box in front of Value, click on "add", and the box will appear.
The purple box shows your condition.
You can delete a condition if you click on the trash bin under the purple box.
When you save and close, a message may appear and show how many bookings are affected by the trigger rule or changes applied. If the number is not what you expect, please recheck the conditions.
Notes:
How can you make sure a new email is not sent to previous bookings?
In Trigger Rules, set one condition as "Booking date after (the date you set the condition)." This email won't be sent to previous bookings.
How can we disable emails (such as Booking confirmation and Check-in instructions) for the extended bookings?
You can add a condition in the Trigger Rules for the emails that you don't want to be sent to the extended bookings as "Extended is equal to False".
Why my email (for example my Check-in instructions trigger) was not sent?
Please note that triggers won't get fired unless all their set conditions are met.
Can I set a trigger to get fired at a specific time?
Unfortunately, at the present time, it is not possible to fire a trigger at a specific time.
What will happen if I set a template, tick the Favorite box, and specify no condition?
The Trigger will be available in booking view page -> Send Notifications, but can be sent only manually.