After a booking is created in Zeevou or channels, guests will receive an email that asks them to confirm their booking.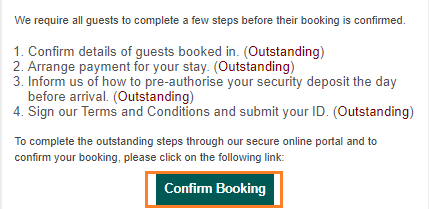 When they click on Confirm button, they will be led to the confirmation page that asks them to fill the fields.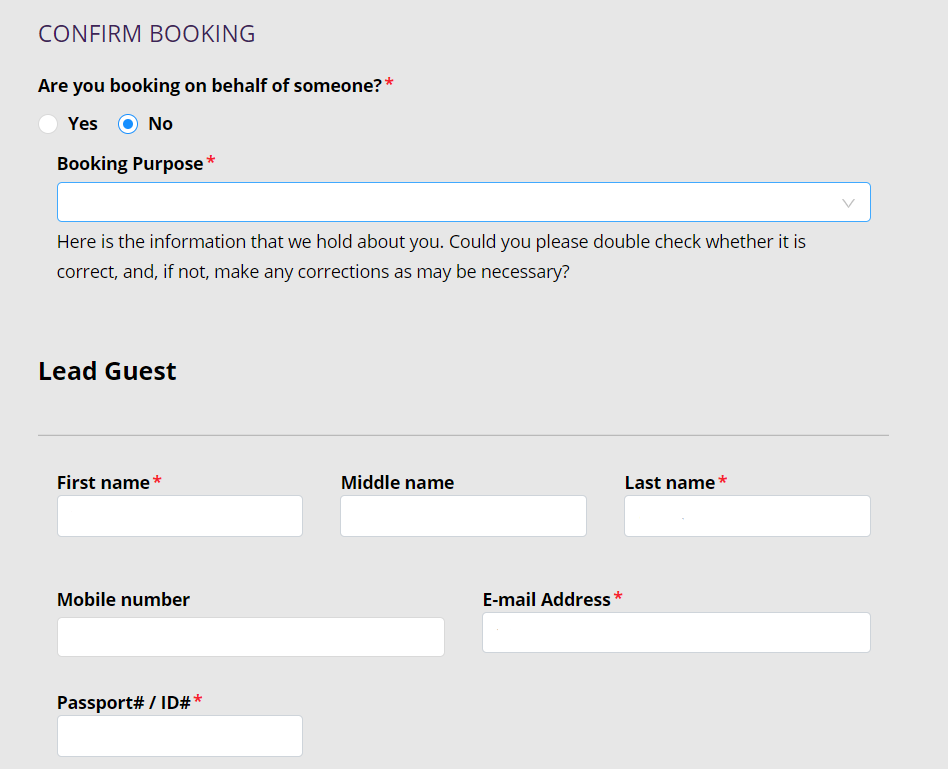 You can customise the fields that should be filled by the guest or the person who is booking on behalf of the guest.
1. In Settings -> Organisation Configuration, click on Customise Booking Process tab or scroll down until you get to this section.
2. Click on Configure button.
3. In the opened pop up window, you can determine which fields should be filled out by your guests.
4. If you select "Is Required", that field will become mandatory and guests cannot save the page unless they fill out that box.
5. Click on Save button of the pop up.