Trigger rules time frame allows you to select a time frame for the emails, SMS messages, and Messaging API Templates to be sent based on the booked property time zone.
In order to activate this option, you need to go to Inbox -> Trigger Rules.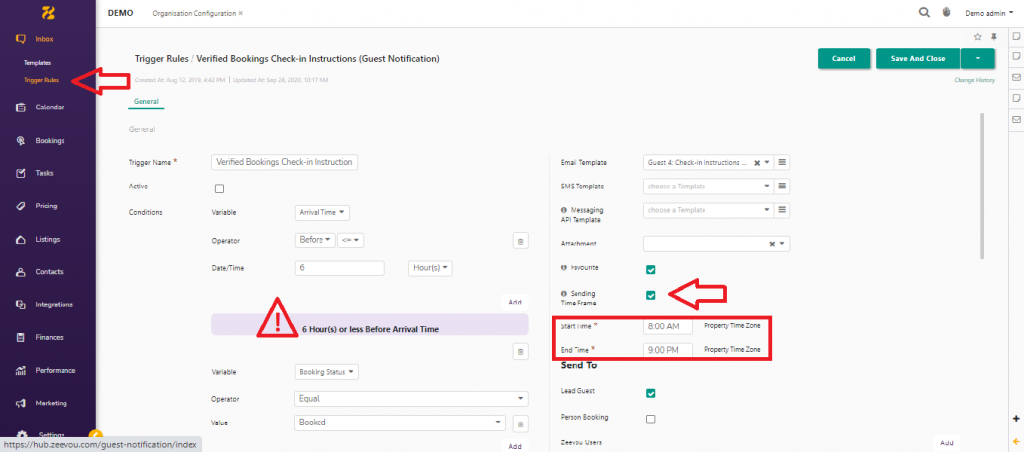 Then select and open the template you want to edit, and tick mark Sending Time Frame box. Now,  you can select the Start Time and End Time of the time frame during when you want the selected email or SMS template to be sent in. For example from 8:00 am to 9:00 pm.
  Please make sure if you have added a condition related to a time it shouldn't have any conflicts with the time frame you set. For example, if you've set that the template to be sent 6 hours before arrival time does not set a time frame from 9:00 am to 12:pm that may exclude the time condition when the guest wants to check-in at 7:00 pm that means the email want to be triggered at 1:00 pm and conflicts with the time frame.