Make sure the booking has its status set to Checked Out. Create an invoice manually in Zeevou in the booking view, by clicking Download PDF Invoice.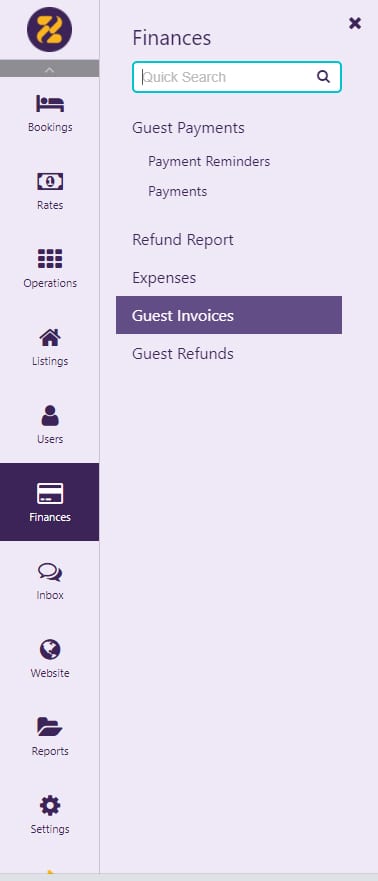 From the Finances menu, choose Invoices. To post an invoice to Xero, select an invoice from the list of generated invoices and go to view mode.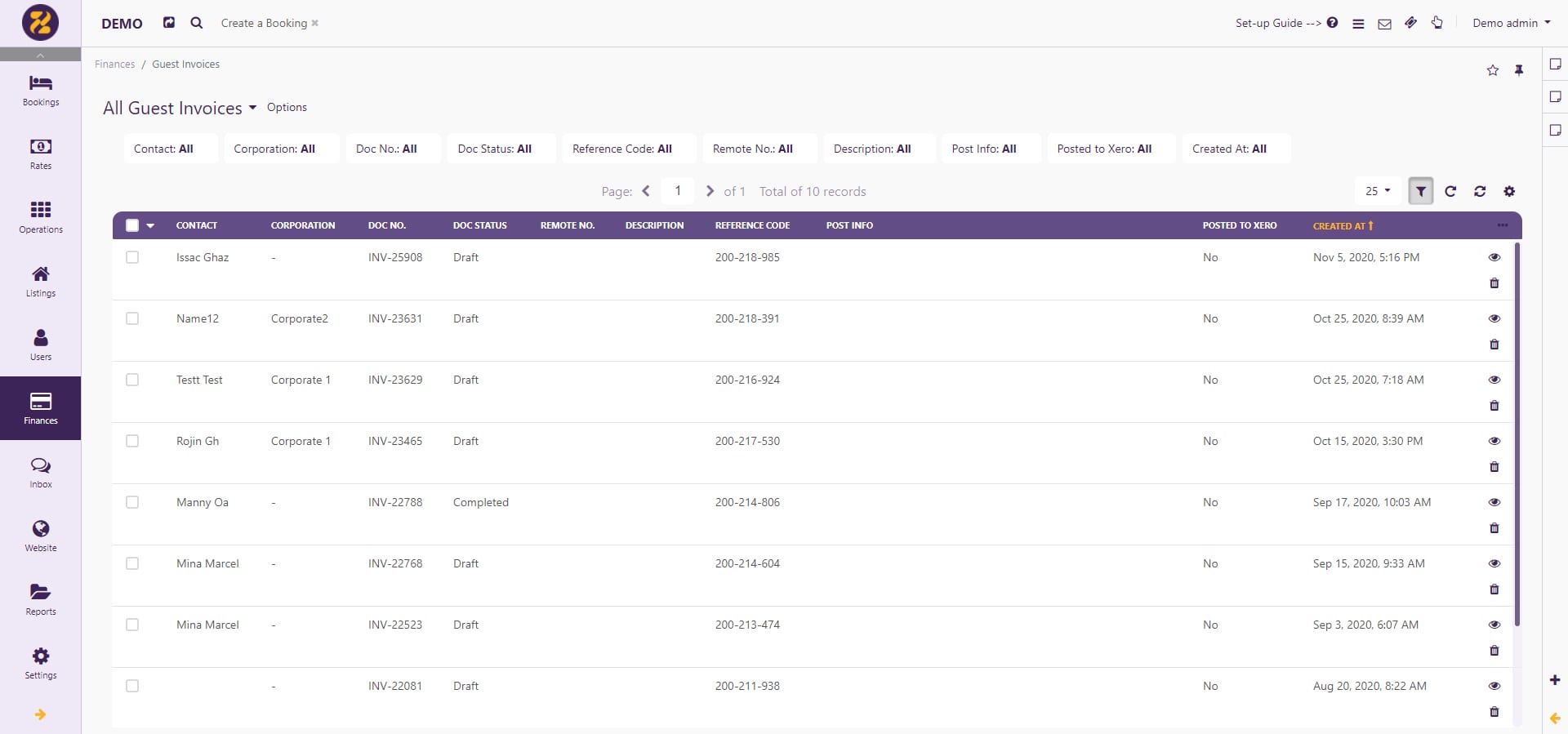 After posting to Xero, the Remote No field will be auto-populated with the Xero invoice number and the description field will show information about the posted invoice. If any error occurs during the posting process, the error message will be shown in the Post Info field.

You should now be able to see the posted invoices in Xero's Invoices section.
The Zeevou Booking Number will be shown as the invoice's Reference along the top of the invoice.