Rentivo is a UK-based company, founded in 2013 and provides solutions to homeowners and agencies to manage their business and create their own booking website. Richard Vaughton and Chris Atkinson founded the vacation rental platform Rentivo.  
Rentivo team knows the Asian market inside out and is experienced in managing thousands of properties, and by creating a consultancy section, the company sells business management, as well.  Rentivo's target market is property owners or managers with more than 20 properties; It enables these businesses to generate direct bookings and advise them on OTAs and PMS selection.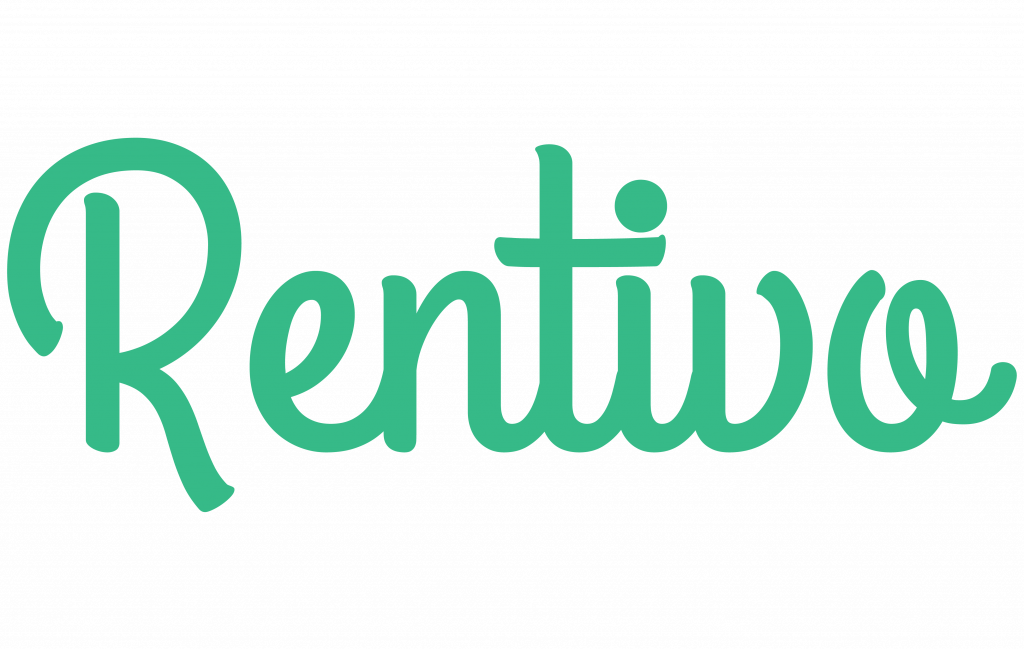 The company maintains several brands such as Klik Villas, Smarthosts.com, Unique Retreats, Thailand-Villas.com, Passpawt, Stays.co.uk, Discovery, and Eats & Retreats. Rentivo can help you with financial management, channel management, setting complex pricing strategies, and offers a professional website that is not included in the package, but you can buy one and customise it according to your business needs.
Does Your PMS Streamline Reservation Management and Administrative Tasks?
When you list your properties on different channels, you need a property management system and channel manager to control your inventory and manage rates and availability across channels to avoid double bookings. A modern PMS combines multiple main modules into one unified platform: reservation management, operational management, cleaning management, revenue management, CRM and data management, guest communication, as well as reports and analytics. To save money and energy, the PMS of your choice should include such main features, and be integrable with third-party services for free. Not only does this compatibility allow you to save money, but it also helps your property management business run more smoothly.
Automated Booking Processing
You can send a confirmation link via email to the guests, including reservation and payment information.

You can set a quote expiry policy.

You can choose how you would like to accept bookings (inquiry only, booking request, instant booking). For the inquiry bookings, the system blocks the availability on other channels, and you may lose the chance of selling your nights.

You can automate guest identification by using

CheKin

, a software solution for guests' registration.
Rentivo is connected to Airbnb, Booking.com, and VRBO. If you want to connect to other channels you should use Rental United, or MyBookingPal (channel managers that Rentivo has integration with).
With Airbnb, there are two choices: 1- rates and availability synchronisation (limited connection). 2- full connection pushing data

With VRBO, it has full connection. 

With Booking.com, it has limited connection. 

With Rentals United and MyBookingPal, it has full connection. (Rentivo can both

push

properties to these two channel managers and also

pull

properties to the website).

Rentivo is integrated with Blockchain.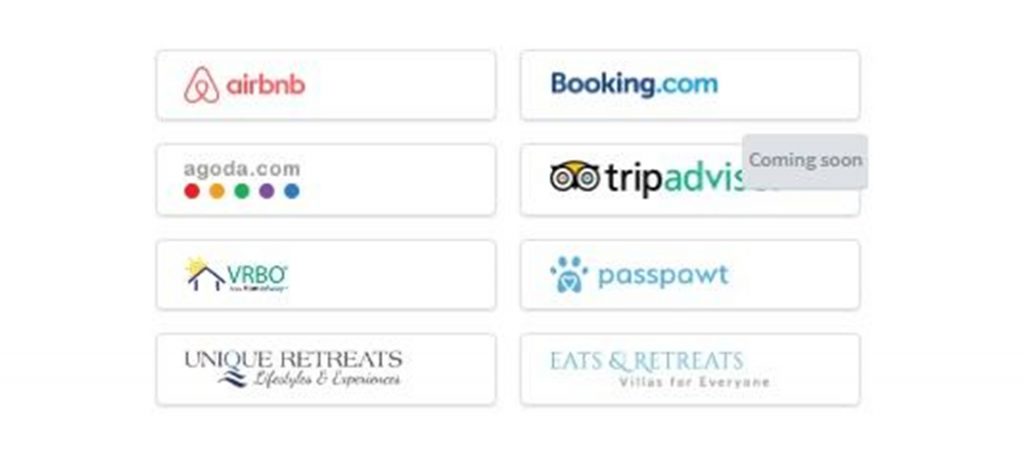 If you use third-party software for cleaning, you can link it to Rentivo. Depending on the third-party platform, there is a setup charge for providing the integration.
invite your team members to the platform and link them to the rentals; then you need to create job templates and specific tasks that the team members should fulfil to complete the job. According to their role and relations to the job and rentals, team members will be notified on their mobile app when the job is created.

manually assign jobs to specific people.

 

With Lodgify task management:  

People can claim a job.

You can set an inspector for the jobs ( he can reject and approve the job)  

You can activate and deactivate a job according to your needs. 

Tasks are shown on the calendar.

Task management feature is offered on the Ultimate Version.

There is a mobile application for the manager.
Rentivo allows you to set some templates for the website and send them out in various stages of the reservation. 
If you want to use self check-ins applications, Rentivo needs to check the integration to see if there would be a charge.
The guest app provides them with information about the rental, access, address, Wi-Fi details, and recommendations about what to do in the area. (You can select the sensitive info like access code will only be sent if the payment has been completed). 

Once the guests check out, they will be no longer able to access the app.  

Automatic and manual SMS reminders can be sent.

If you want to link into software for automatic self check-in, you should use Zapier.
Rentivo offers a listing website, and you can use the WordPress integration, as well. You can customise the design and have control over the content and SEO.
The website can be extended with other plugins such as analytics, Mailchimp, caching, shopping, Instagram, Facebook, and Twitter.
Rentivo designs your website according to your business and brand by creating layout, menus, and content. 
You can import properties from different property management systems into the website by using API integration. 
There are some modular widgets that can be integrated into the website such as "embeddable calendars, online booking, image galleries, custom enquiry forms, Google Map." 
The website covers "lead management," and you can manage both enquiries and instant bookings.
In Rentivo, you can set a complex pricing structure, according to the number of guests and length of stay.
3.Kigo provides a ready-to-use template for your automated guest messaging system.
In Rentivo, for customer relationship management, you might need to use third-party applications such as Zoho.
Guest information and their booking history would be kept and recorded. (not just the lead guest but other guests and other information like mobile number and ID)
set your expectations by attaching photos and have a place to receive photos in real time from cleaners

automate all communications through the system by email and SMS.
Rentivo allows you to list properties from different locations in the PMS. 
You can import and sync properties from different management systems.
You can assign specific people to supervise and review tasks once they have been completed.
Rentivo allows you to give access to the owners. They can see the data and block the dates, but they cannot add properties.
Owners can: 
check property availability calendars.

book an owner stay, or guest-of-owner stay

download their owner statement
Rentivo provides you with a platform where you can take online payments and manage your finances. 
It manages multiple currencies, and you would receive the money to your bank in 4 to 7 days. 
You can keep track of finances, payments, balance, and damage deposit.
It integrates with SagePay and Stripe.
Rentivo generates occupancy reports, reports on booking source, and transaction reports.
You should use API if you want to link to dynamic pricing software. In some cases, there is a setup cost.
Support services of Rentivo is provided during business hours. Rentivo's training might be provided by live sessions, webinars, or documents. 
Rentivo assists you to set up your system according to your business needs. 
If you need it, Rentivo would customise the system for you, but the setup would cost you.
If you need, they would customise the system for you, but the setup would cost you.
Rebtivo has integration with Xero. 
For each owner, you can decide when to get paid (on arrival or on departure). The system issues automated statements by considering the expenses that should be paid by each party. 
The chart of the accountant is set with about 120 transactions and takes into account guest services, marketing expenses, employer expenses, operational and nonoperational expenses, utilities, and cash flow.  
The system generates ledger.
2. You can reply to the guest via email. Each booking has a unique Email String. Only when you respond to this string, the conversation will be saved in the reservation.
Which automated emails are sent to your guest depends on the channel. For example, If the reservation is from Airbnb, "2 days before rental arrival" and "2 days after rental departure," emails will be sent automatically.
The subscription price for Rentivo is about 13.13 GBP for one rental + 1.46 GBP for every other rental. Another direct quote states the price of 123.74 GBP a month for 1 to 10 properties, and it does not include the website. The price of the website starts with 7955 GBP, and the channel management is 2.65 GBP per property per month.
Rentivo: A Property Management System to Choose?
If you are a small business and intend to expand your exposure by listing on different OTAs, you should bear in mind that Rentivo is connected to only three channels. If you want to connect to more channels, you should buy a channel management solution like Rentals United. Furthermore, you should pay monthly for each listing on each channel,  which would not be very cost-effective. 
Although this system advocates the idea of generating more revenue through direct bookings instead of relying only on the OTAs, its website costs you a great deal of money. It makes Rentivo not a good option for small and medium scale businesses that also need to invest in various initiatives such as marketing, OTA listings, etc.
And imagine your company is large and powerful enough and is able to afford the customised website; Rentivo does not offer an all-in-one solution, and you would need to get help from third-party applications to handle your business. 
Rentivo's key features are its complex pricing strategies and financial statements. These features would be set according to each business, and in some cases, there is an extra charge for the setup.
We are committed to ensuring that all our analytical articles are factually entirely correct and accurate. If you have spotted anything that you feel is wrong or misleading in this article, we'd appreciate hearing from you.