Cleanliness is one of the key factors that directly influences guest satisfaction and brings about more glowing reviews. To reach these goals, you may contract out cleaning services and assign housekeeping tasks to them. This is, however, time-consuming and requires sending messages back and forth to keep your cleaners updated. This is where automating your housekeeping tasks by employing a housekeeping mobile app or platform offered by or integrated with your  Property Management System (PMS) comes in handy.
Let's review some of the top cleaning apps that streamline your cleaning tasks.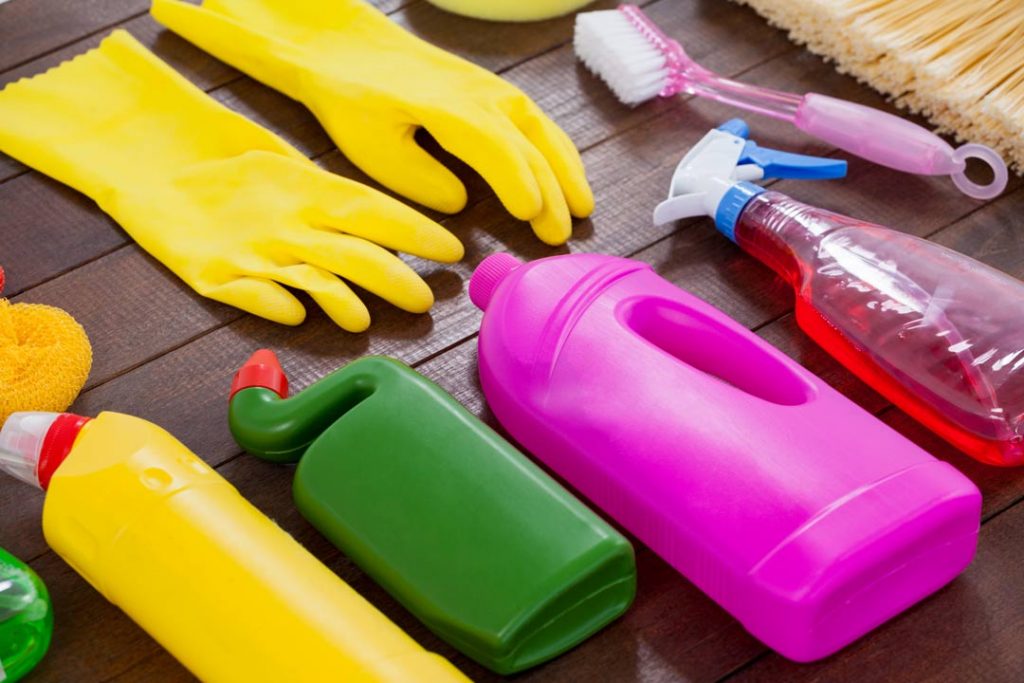 Cleaning Apps to Manage Your Vacation Rental Housekeeping Tasks
The following cleaning apps automatically share vital information with your cleaners, such as the check-in and check-out times, giving you peace of mind, especially during peak seasons.
TurnoverBNB
Platforms like TurnoverBnB are a great option to sync your calendar with that of your cleaners. This app puts you in touch with cleaners and provides essential features to interact with them. TurnoverBnB integrates with online booking platforms such as Airbnb, Booking.com, Vrbo, HomeAway, etc. This app lets you find, communicate with and pay your cleaners. Additionally, it allows you to import your property's calendar, sync your calendars and schedule cleaning tasks. Cleaners get notified of new bookings, alterations, and cancellations through SMS and email.
Doinn
Doinn, a cleaning service provider, informs your cleaners about your upcoming reservations. You can add your reservation calendar through iCal and put your cleaning tasks on autopilot. This cleaning app lets you automatically schedule and buy services, including housekeeping, laundry and linen by professional companies.
Properly
Properly is a housekeeping and management tool enabling you to connect to your listing platforms such as Airbnb, Booking.com, HomeAway/Vrbo, etc. So, Properly will notify you and your cleaners whenever you get a new reservation, and you can schedule a cleaning based on your calendar. In addition, Properly allows you to make visual checklists, receive photos of cleaners' finished work and their report. You may also find cleaners recommended by other hosts.
Breezeway
Breezeway is a property care and operational platform that syncs real-time booking data from your PMS. This cleaning tool schedules tasks automatically based on reservation time and offers customised checklists to perform smarter inspections and cleans. Furthermore, Breezeway lets your staff upload photos to ensure quality and task completion. It's worth mentioning that this software offers innovative messaging tools to communicate directly with owners and guests.
Turnify Pro
Turnify Pro is a smart housekeeping platform that offers many features to put your rental cleaning schedule on autopilot. You can sync your calendar with this application and inform your cleaners about upcoming guest arrivals or departures. Also, Tunify Pro schedules tasks automatically for your team members and offers a smart checklist and cleaner scoreboard to assess and track the performance of your cleaners.
TIDY
TIDY app lets you pull calendars from booking platforms, channel managers, and your PMS into one central place. You can easily send messages to your cleaners in different languages. In addition, TIDY enables you to track real-time changes in inventory and monitor related costs to predict future expenses. Plus, you can share maintenance issues and completed tasks reports with your property owner.
Your cleaners need access to your guests' arrival and departure dates and times, the duration of their stay, and any changes that would occur in their reservation. So, managing your housekeepers and informing them about new bookings and updating them on any changes might prove to be a hassle.
To address this challenge, Zeevou, as a PMS, pulls your reservation calendar from all booking platforms such as Airbnb, Vrbo, and your direct booking website and syncs them into one. Hence, your cleaners can access your booking calendar with all the data they need.
As regards cleaning management, Zeevou automatically allocates check-in and check-out housekeeping tasks based on cleaners' availability, the average cleaning time and the distance between properties.
Zeevou offers a mobile app that smoothes the communications between you and your cleaners. Housekeepers gain access to their tasks, get informed about schedule changes, report issues and request leaves via the mobile app. This feature enables you to cut down on back-and-forth messages between you and cleaners. In addition, you, as a host, can ask them to take photos of the cleaned property to check on their performance.